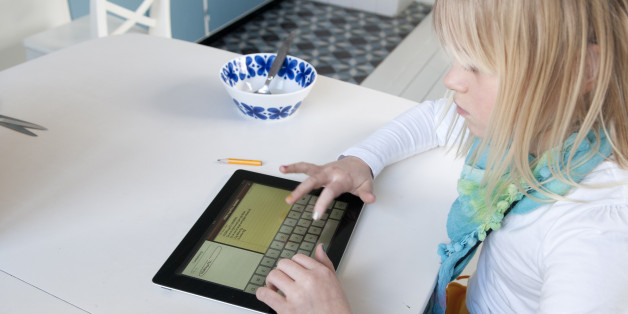 The term "media use" has previously been defined as interacting with anything that has a screen. Savvy parents know there are different uses for media, and bundling them into one category is senseless. Digital learning and testing is now an important part of children's academic experience. The Common Core and standardized tests associated with The Common Core (SBAC/PARCC Assessment) will require computer proficiency in children by the second grade.
School districts have invested heavily in computer-based learning programs that align with the SBAC/PARCC Assessments with the hope of improving outcomes and test scores. Online homework assignments can offer engagement and instruction for students without the need for parental assistance. New research shows parental assistance during homework time actually decreases learning outcomes in children.
However, digital homework serves to further blur the lines of media use, as educational learning games vie for acceptance. For better or worse, media use and homework have now become synonymous.
To help parents understand the ways that Generation M2 (media saturated generation) children are interacting with media, I have identified three discrete media categories in my book, The Learning Habit. (Perigee, 2014)
The Three C's of Media: Consumption, Creation, and Communication
1.) Media consumption: To take in or use media passively, without contributing. Examples of this include watching TV, playing most video games, surfing the web.
2.) Media Creation: To produce and distribute something in a way that requires active engagement, acquired skills and complex problem solving. This is self-limiting because it is extremely strenuous. Academic content should fall under media creation.
...Here's where it gets a bit tricky. Learning-based programs often reward children with a game after they have completed a certain number of assignments. While I am in favor of this system (using media for rewards AFTER homework has been completed), this is not an example of media creation. Gameplay falls under media consumption and requires New Rules For Screen Time Guidelines.
3.) Media Communication: To use media to connect with another person. Think talking on the phone, social media and texting. This should be limited to 45 minutes per day. Requires New Rules For Screen Time Guidelines.
Learn More about the connection between media use and grades in The Learning Habit