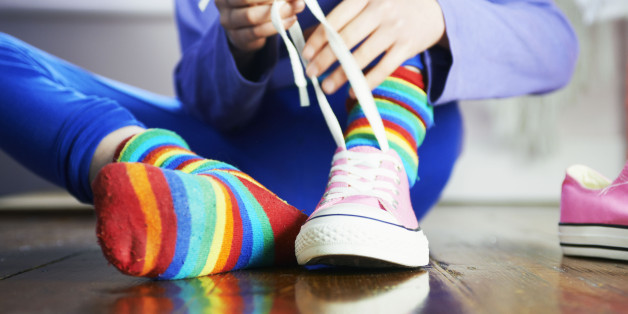 As the school year progresses, many parents want to know how they can help their child learn. We asked teachers and educators, "What are the two traits parents should focus on to assist children this school year?"
Persistence and resilience were the most common responses. These are fascinating character trait, but they present unique challenges for parents who are often left wondering, "When should I step in and help my child?"
The biggest task a child has is to try new things and learn from those experiences. However, watching a child struggle with a task is frustrating for parents. Keeping our mouths closed when a child makes a decision that might cause them suffering is even harder. This is a delicate tightrope walk in households across the globe. So, when should a parent "step in" and when should they "let go?"
These are incredibly important questions; they speak to the heart of a child's ability to develop persistence, self-confidence and grit.
Replace the word "fail" with the word "learn."
Often, parents step in because they don't want to see their child fail. However, when parents take over, when we say, "I don't want to see my child fail or get hurt" what we are actually saying is, "I don't want to see my child learn." Children learn from mistakes. Now, that doesn't mean that unpleasant tasks should go on interminably. Keeping tasks time limited is a great stress reliever for parents and children.
4 Questions To Ask Before Helping
From The Learning Habit: A Groundbreaking Approach to Homework and Parenting That Helps Kids Succeed in School and Life.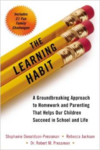 1. Is my child in real danger?
2. Can I live with the outcome?
3. What is the best and worst case scenario?
4. What is my child learning from this experience?
When children are having a hard time with tasks, they act frustrated and irritated. Parents who are concentrating on children being able to complete the task or make the choice they feel is best may be causing kids more stress. Try using Empowerment Parenting techniques. Empowerment Parenting encourages parents to have an open mindset and to allow children to have choices and set their own goals. Children who are connected to their effort (focusing and working hard) will persevere and develop grit.
A child's job is to experiment, to try new things and not worry about failing or looking stupid. When parents praise achievement rather than effort, it can be damaging. The problem with adjectives like "best" or "smart" or "good" is than eventually, someone else is going to come along who is "smarter" or "better." When a child's self-esteem is connected to this type of praise, children can crumble when it is challenged. They quit.
When children are permitted to make choices, and then discuss the outcomes with their parents without being scolded, they feel comfortable talking to their parents about the big issues as they get older.