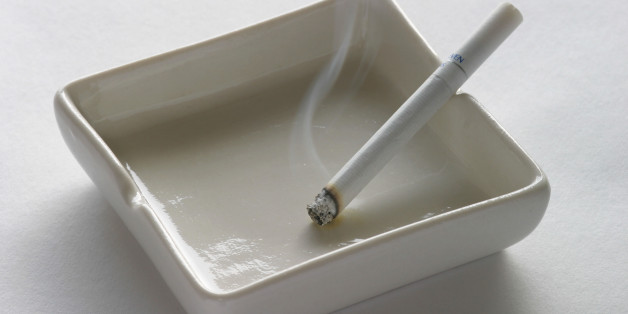 I am sick and tired of people with ostomies being portrayed in a negative light. Time and time again, different organizations, companies, and individuals have tried to portray an ostomy as a negative consequence of an action, creating a societal stigma that having an ostomy is a horrible thing. In 2013, it was the Cincinnati Police Department attempting to deter at-risk youth from entering a life of violence by claiming that doing so could result in them having an ostomy. My jaw dropped when I first heard that -- jumping from violence to an ostomy is a stretch to say the least.
But if that wasn't outlandish enough, there is an even more outrageous campaign going on now that portrays ostomies as an unfortunate consequence of a personal choice. The Centers for Disease Control and Prevention, a major operating component of the U.S. Department of Health and Human Services, recently released a new anti-smoking ad that features Julia, a former smoker who developed colorectal cancer (loosely associated with smoking) and had to have emergency surgery to remove the tumor and part of her intestines, leaving her with a stoma and an ostomy bag for a year.
In the video, Julia explains,
You go whenever it goes. You have no control. And if it [the ostomy bag] comes loose, it smells. I had to wear it for a whole year. I was at home the majority of the time, because I was scared that it would come loose. It would smell. And I didn't want to be around anyone.
I have seen many anti-smoking ads that feature smokers with emphysema, lung cancer, oral cancer, and other real, visible consequences of long-term smoking. In my opinion, these advertisements are effective because you can visibly see what this habit does to your body after long-term use and exposure. But to show a woman who had colorectal cancer and an ostomy as a deterrent for smoking is not only ineffective but also incredibly offensive to the more than 500,000 Americans living with ostomies.
Yes, having an ostomy is essentially having a bag of feces on your body. But it is also a lifesaving surgery for those living with Crohn's disease, ulcerative colitis, colon cancer, and other diseases. As I wrote previously, "These people live normal lives -- they have meaningful emotional and physical relationships, hold jobs, and go swimming, rock climbing, sky diving and every other activity under the moon. Ostomies, for many, are not a punishment -- they often mark the beginning of a new, pain-free life."
Take Rebecca Zamolo: Rebecca is an actress and YouTube sensation, a beautiful, young, vivacious woman. Rebecca has ulcerative colitis, a painful, medically incurable disease that attacks the large intestine, causing debilitating pain, diarrhea, urgency, malnutrition and more. After eight years living with the disease, her doctors told her she needed a colectomy. Nine months ago, Rebecca underwent surgery to remove her colon, leaving her with an ostomy bag.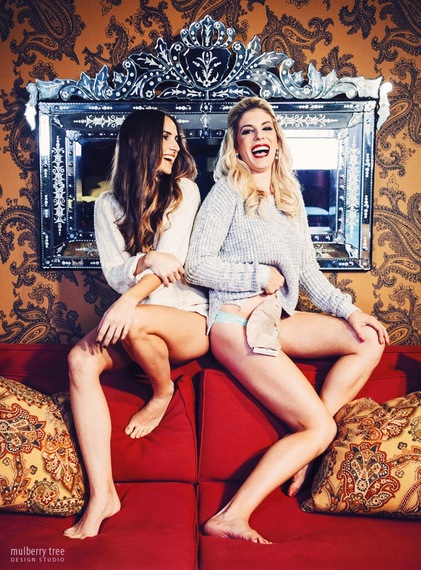 Rebecca, like many of the other individuals I know, didn't let having an ostomy slow her down. In fact, it gave Rebecca her life back. Just two months after having her colon removed, Rebecca ran and completed the Rock and Roll Las Vegas half-marathon and documented her experience from surgery to the finish line in a documentary, INSIDE/OUT: My Battle with IBD.
According to its website, the CDC "serves as the national focus for developing and applying disease prevention and control, environmental health, and health promotion and health education activities designed to improve the health of the people of the United States." In using an ostomy as a deterrent for smoking, the CDC has not only failed at accomplishing its mission, it has isolated and further stigmatized those who are living with ostomies every day.
The CDC must pull this advertisement immediately and issue an apology to the ostomy community for belittling the experiences of those who have been given a new lease on life by having this major surgery.
Click here to sign the petition calling on the CDC to pull the advertisement and tell them that an #OstomyIsNotATragedy.