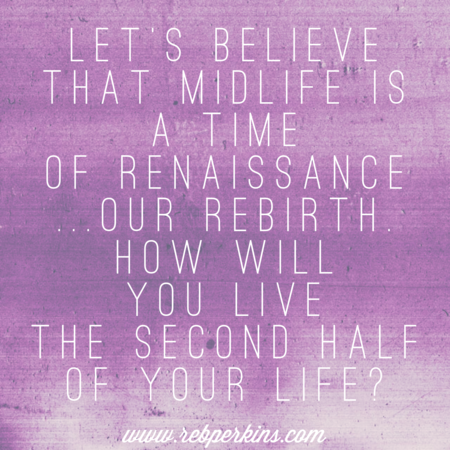 "I'm not interested in being perfect when I'm older. I'm interested in having a narrative. It's the narrative that's really the most beautiful thing about women." ~ Jodie Foster
There used to be a time (and in certain cultures this still exists) when women of a certain age were respected and held in high esteem. They were recognized for their wisdom and their intuition. They were the keepers of stories. They were the nurturers and caregivers and they were honored for this. Over time that changed, society began to look outside of themselves for validation, for wisdom, for guidance and we older wise women sadly seemed to accept our own inevitable invisibility.
I do, however, believe that the tide is turning. I believe that the world is waking up to the value in us older women. We will no longer put up with being ignored, whether that be in the media, business, politics, the blogosphere or the fashion industry. Our voice is becoming too loud to be ignored. We still have a lot to do and much of that is standing up for ourselves. It's about being heard, being seen, encouraging those around us, believing in ourselves and becoming empowered.
Let's then celebrate all that has already happened. Women are making waves in politics and business both sides of the Atlantic and this is marvelous. Let's show gratitude to those who are making a stand for us women in midlife, who are acting as our voice and let's join them.
I long for the day when you type in 'midlife' into Google and it comes up with something other than 'crisis'. I want to see words like 'heroes', 'mentor', 'inspirational women', 'careers', 'how to live an inspired second half of life' ... do you?
Why do we find it hard to be visible?
Many of us will have come through menopause or are going through it and that brings many changes for us. We become anxious, we lose our confidence, our body changes physically and it can affect our self esteem.
We often come up for air for the first time in decades when we reach midlife. We are facing major changes in our lives. Our children have left home or are preparing to do so. We've faced a loved one's illness or a scare of our own. Some of us have gone from married to single -- any of these can act as the trigger that awakens us to life around us.
We come to realize that life is short and we probably still have unfulfilled dreams. Many of us become aware that we've been living our lives unconsciously. This realization can be deeply painful. It can very often lead us to retreat into our shells further, to hide away and become resentful, bitter or scared. We really don't want to be living the rest of our life filled with regret and frustration.
Most of us have at some time or another felt invisible, ignored and of no value. We lack in confidence, we have low self esteem. And that's not good, right? We so often overlook our value and our successes, we tend to focus on what's not working rather than what is and what's good in our lives.
If you're feeling invisible right now, here are a few questions that may enable you to get a little deeper understanding as to where this is coming from and how to work your way out of invisibility.
How responsible am I for where I am in my life? How responsible am I for my own invisibility?
Am I invisible to myself? Do I take notice of my needs and desires?
What would I say to my younger self today to encourage her?
Here are some of the things I believe are important in midlife:
People notice you if you take notice of and value yourself. Be interesting.
There is no fairy godmother coming to rescue you. You must be the hero of your life not the victim, as Nora Ephron urged us.
We must look after ourselves in midlife -- Physically -- exercise, style, food. Emotionally -- get talking help if you need it or work with a coach. Spiritually -- we are all connected, look at the world around us.
Have a mentor or a hero you can look up to. Who of your friends and family do you admire? What could you learn from them?
Develop self-awareness -- spend some time in contemplation, keep a journal, ask yourself some questions.
Notice your body language -- What's yours saying? Watch people walking by, what can you tell about them from the way they walk? Do they look empowered or downtrodden? Do they seem happy and purposeful or miserable and closed off? How about you?
I am currently writing a workbook on becoming more confident and visible in midlife. If you'd like to know more then take a look here.
Earlier on Huff/Post50:
PHOTO GALLERY
Things I Know About Women Now That I'm Post50