Rebekah is spending the week nerding out on all things solar at Solar Power International 2010 in Los Angeles. She's picking one item as the "cool solar thing of the day" and blogging on Huffpo about it.
Henry Red Cloud is a respected Lakota elder and a fifth-generation descendent of the last Lakota war chief Red Cloud. Now he's fighting a new war against poverty and unemployment on the reservation and against our nation's dependence on planet-killing fossil fuels. For his sustained leadership in this field, Mr. Red Cloud was awarded an Innovation Award by the Interstate Renewable Energy Council.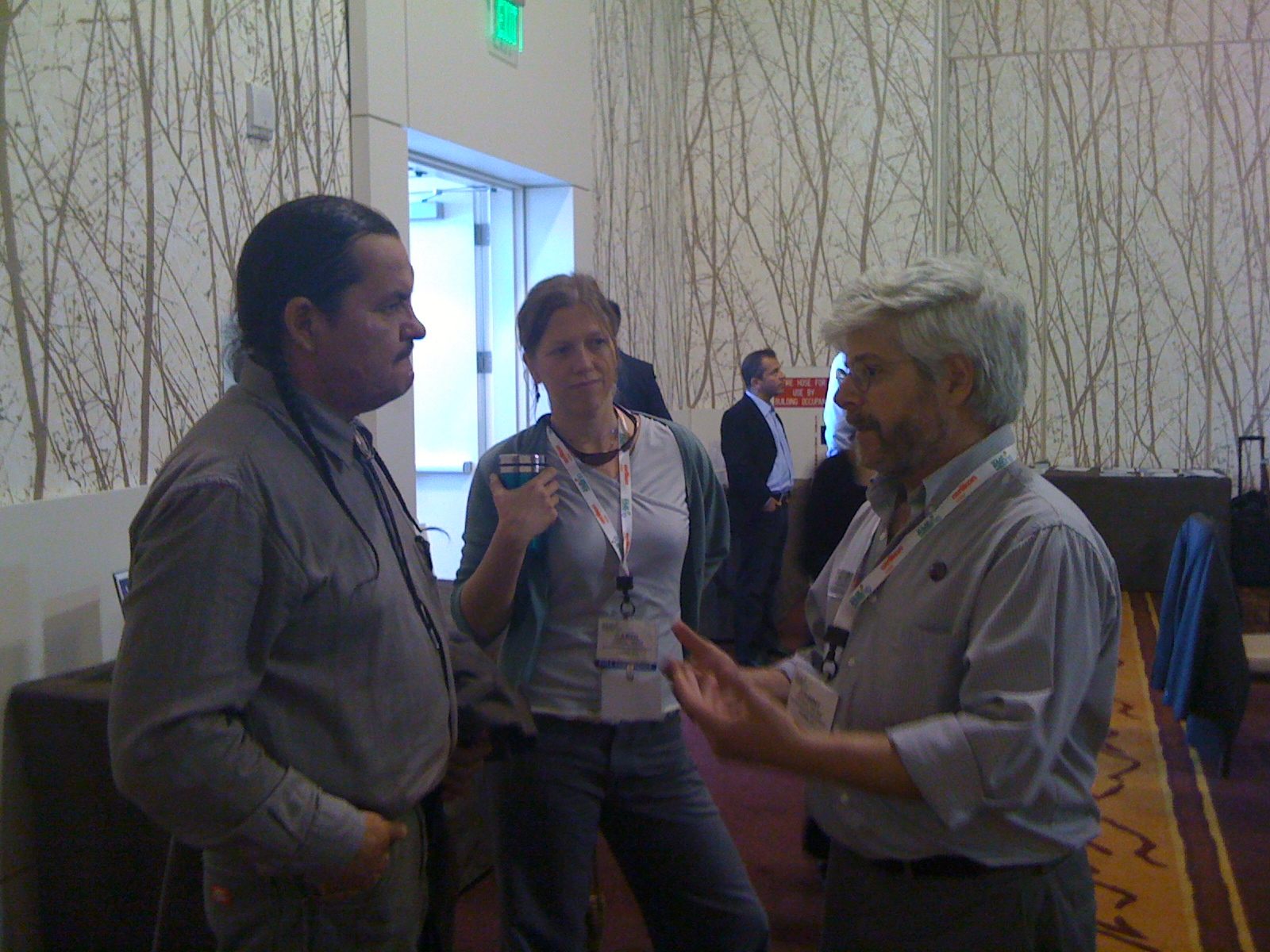 Henry Red Cloud talks with Solar Energy International's Johnny Weiss after receiving IREC's Innovation Award on Monday evening.
Henry Red Cloud heads Lakota Solar Enterprises, a Pine Ridge, South Dakota reservation-based manufacturer that produces solar air heaters for local residents. In the past four years they've not only built and installed over 1,000 solar air heaters, they also created the Red Cloud Renewable Energy Center. At this facility, Native Americans from around the country can received training on solar technologies from other Native American trainers.
Find out more about the Hrens and their new book, A Solar Buyer's Guide for the Home and Office at their website www.thecarbonfreehome.com.