There are more than 47,000 inmates under the jurisdiction of the Illinois Department of Corrections as of May 2015, the lowest the state's prison population has been in five years, says the IDOC's quarterly report.
While the number of people incarcerated in Illinois prisons is slightly lower, overcrowding remains a major problem considering the state's correctional system was designed for an inmate capacity of 32,000.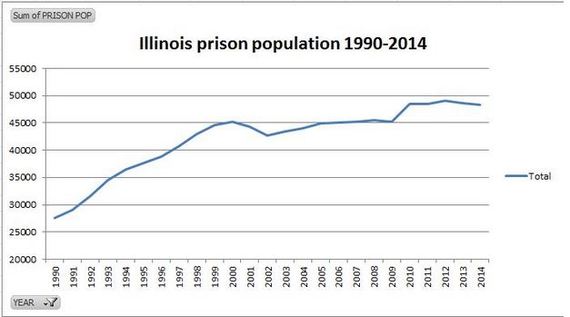 The operational capacity at all but two of the state's 25 correctional centers exceeds 90 percent, meaning they've nearly reached the maximum number of inmates a facility can hold.
When you look at these prisons' design capacity--the number of inmates a facility initially was designed to hold--every correctional center in Illinois is operating above capacity. Some prisons hold double the number of inmates intended in their original designs.
Statewide, the average operational capacity of the 25 correctional centers is 94 percent and 149 percent for design capacity.
The chart below shows both the operational and design capacities of 14 correctional systems in Illinois. Click on the tabs at the bottom of the spreadsheet to switch between current operational and design capacities.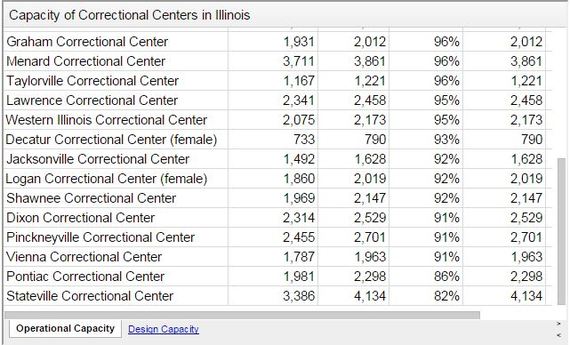 Check out Reboot Illinois to see which correctional facilities in the state are up to 98 percent and 99 percent full.
Sign up for our daily email to stay up to date with Illinois politics.
[RECOMMENDED]