Members of the Illinois General Assembly receive the fifth-highest lawmaker salaries in the nation, says the Chicago Sun-Times.
The states that paid their legislators the most in 2014, ahead of Illinois, were California, Pennsylvania, New York and Michigan. New Mexico's state legislators don't receive an annual salary and New Hampshire lawmakers only earn an annual salary of $200.
Check out this map ranking every state's legislator pay: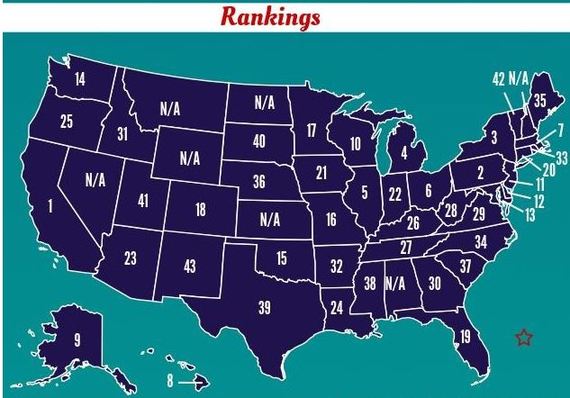 Here are the going rates to be a legislator in the three that states that pay their lawmakers the most:

See the base salary of what Illinois pays its lawmakers at Reboot Illinois.
Sign up for our daily email to stay up to date with Illinois politics.
RELATED ARTICLES: