Recently Forbes came out with its 2014 top 100 colleges list, which includes four Illinois schools in its Top 75. From Forbes' rankings, which covered more than 600 schools, we pulled out the top 15 Illinois colleges.
What is noticeable from the list of Illinois colleges is the schools are a mixture of private and public colleges, with tuition rates varying accordingly. While public colleges generally cost less than private schools, the cost of a public college education for in-state students has gone up in Illinois.
Many of Forbes' top schools saw an increase in tuition and costs from the 2013-14 school year to the 2014-15 school year. In fact, almost all four-year colleges in Illinois saw a tuition increase of some degree. For some schools, the increase was minimal, but for a few it was an increase of over 10 percent.
15. Illinois State University $14,147
14. Elmhurst College $33,950
13. University of Illinois, Chicago $14,510
12. DePaul University $36,150
11. Loyola University Chicago $40,866
10. Bradley University $30,844
9. Illinois Wesleyan University $40,844
8. Augustana College $37,236
7. Illinois Institute of Technology $41,275
6. Lake Forest College $41,172
Check what the top five colleges in Illinois will cost this school year at Reboot Illinois: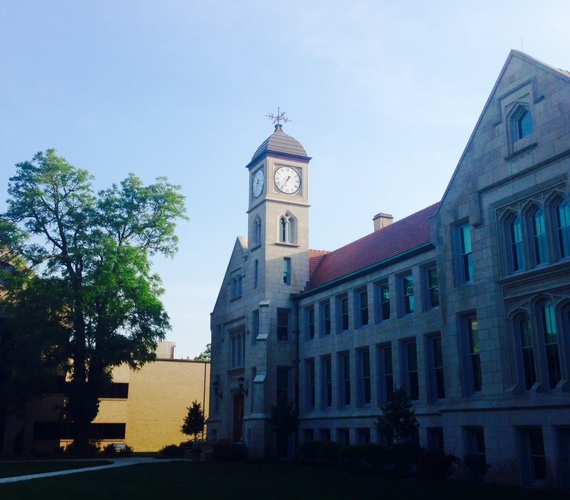 Correction: This post previously included outdated tuition information. It has been updated to reflect recent numbers as provided by the Illinois Student Assistance Commission.