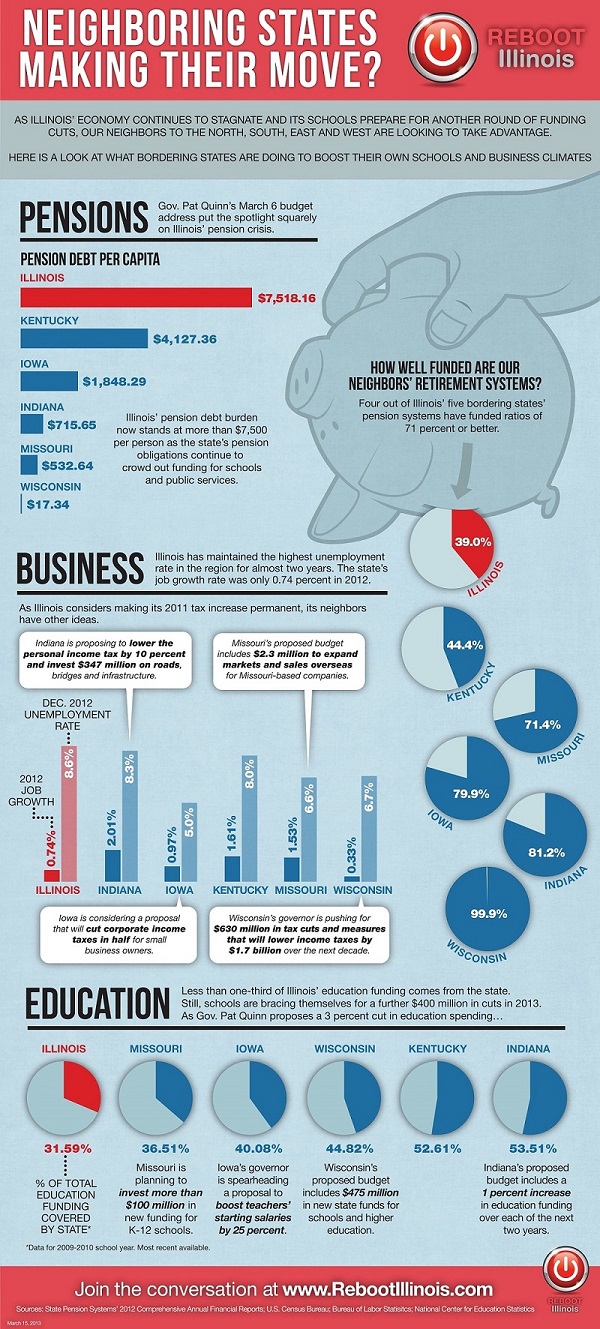 An anemic state economy, deadbeat government and lackluster business climate have left some Illinoisans asking themselves, "Could the grass be greener next door?"
As the state prepares for another year of fiscal turmoil, it's a question we could hear more and more in the coming months.
In recent years, Illinois has seen its infrastructure spending and business climate deteriorate rapidly. It is a trend that is set to continue in 2013.
Hamstrung by a state pension crisis that only continues to get worse, the state is preparing to cut some $300 million from its education budget and is considering making the 2011 income tax increase permanent.
Meanwhile, Illinois' neighbors rang in the new year with a bevy of proposals that would cut taxes, boost education funding and stimulate business in their own states.
As this week's infographic shows, Illinois' competitiveness is set to take another hit in 2013 unless substantive changes are made.
With this in mind, we challenge lawmakers to take the first step towards resuscitating our state's finances by enacting meaningful pension reform.
We implore you do the same by signing our petition here.