Despite the high unemployment and taxes, Illinois is a pretty cool place to live. In fact, Illinois is home to 67 world record holders, including several of the "World's Largest" objects. Check out seven below:
Largest wind chime: The largest wind chime is 42 feet long with its tubes suspended 49 feet off the ground. The chime is located in Casey, Illinois and was completed on December 15, 2012. Jim Bolin of Bolin Enterprises, Inc. built the chime, along with the World's Largest Golf Tee and World's Largest Knitting Needles and Crochet Hook.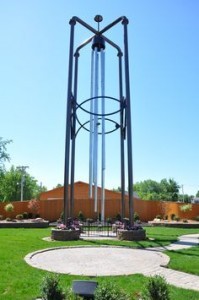 Longest tornado path: The world's longest tornado path was over 218 miles and stretched through Missouri, Illinois and Indiana on March 18, 1925. The tornado, now called the "Tri-State Tornado," killed 695 people and lasted 3.5 hours, the longest of any tornado in recorded history.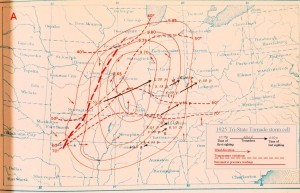 Most people husking corn: On August 24, 2012, 3,463 students at the University of Illinois Urbana-Champaign broke the record for the most people husking corn.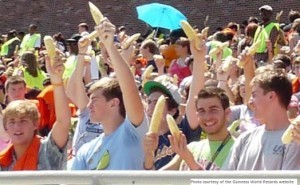 Most claps in a minute: On February 1, 2014, Bryan Bednarek clapped 84 times in one minute, setting the current world record. Bednarek's attempt took place at the Energy Command Studios in Arlington Heights, Illinois.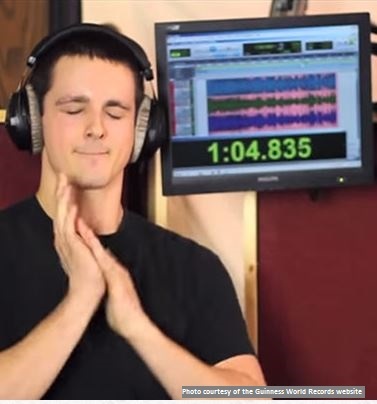 Shortest living siblings: Bridgette and Brad Jordan are the world's shortest set of living siblings. Both Bridgette (2 feet 3 inches tall) and Brad (3 feet 2 inches tall) suffer from Majewski Osteodysplastic Primordial Dwarfism Type II. The Jordan siblings live in Sandoval, Illinois and when Guinness reported the record, they were both studying at Kaskaskia College in Kaskaskia, Illinois. Additionally, Bridgette once held the record for the shortest living woman, but in December 2011, she was replaced by Jyoti Amge of India.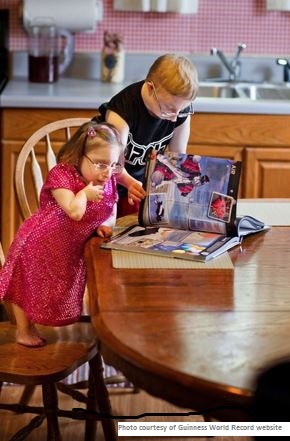 Fastest wedding chapel: Revered Darrel Best of Shelbyville, Illinois converted his 1940′s fire truck into a wedding chapel entitled "The Best Man." The Best Man currently holds the record for the fastest wedding chapel, clocking in at 62 miles per hour on September 30, 2010.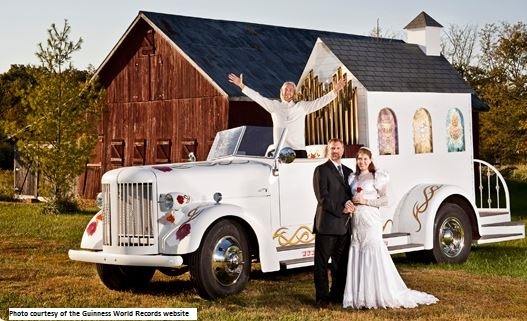 First Ferris Wheel: The first Ferris Wheel was designed by George Washington Gale Ferris Jr. for the 1893 Columbian World's Exposition. The Ferris Wheel cost $385,000, had a diameter of 250 feet and reached a maximum height of 264 feet.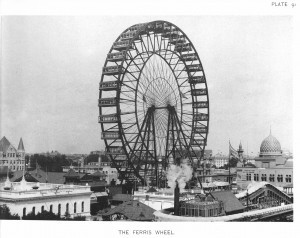 See dozens more at Reboot Illinois, including the stories behind the world's smallest cat ever and the world's largest working cell phone.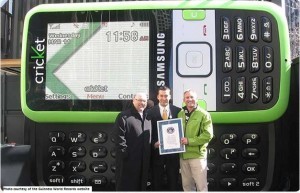 NEXT ARTICLE: 17 "World's Largest" attractions in Illinois
We must solve Illinois insolvency for our children and theirs
Why we must fight for transparency in Illinois
Which Illinois politician would you have a drink with?
Use our Sound Off tool to reach out to your representative