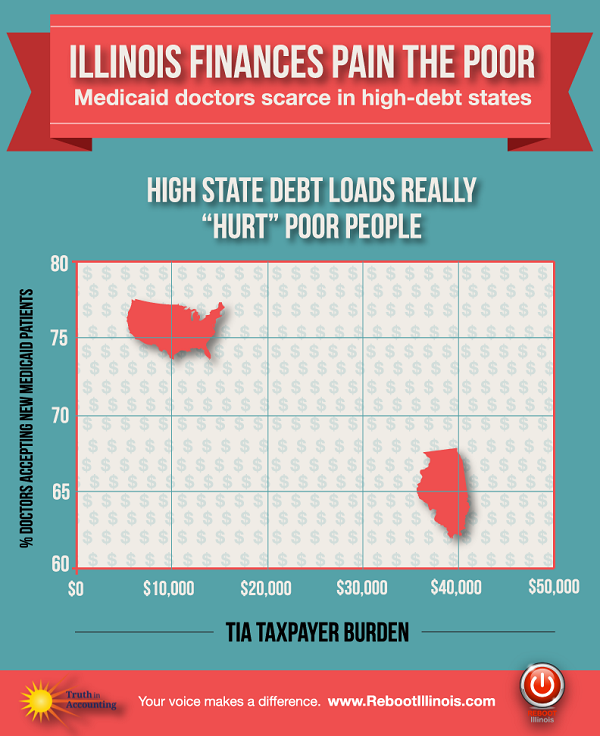 The share of doctors willing to accept new Medicaid patients varies widely across the 50 states, according to a recent study from the National Center for Health Statistics.
Not surprisingly, states with higher fiscal strains also are states where doctors are less willing to serve Medicaid patients. Doctors are paid lower and slower in fiscally challenged states.
The chart above shows where Illinois stands compared to the U.S. average on the Truth In Accounting "Taxpayer Burden" measure of state government debt burden and the share of doctors accepting new Medicaid patients.
Illinois ranks near the top of the list on how high its Taxpayer Burden is, and near the bottom of the barrel in terms of doctor willingness to accept new Medicaid patients.
For more information on state spending, debt, budgeting and other issues visit Truth In Accounting and its State Data Lab.