By Deborah Lindquist
We're all familiar with the pink ribbon, which symbolizes Breast Cancer Awareness Month. Wearing the pink ribbon and the color pink in general this month helps us to express solidarity and offer moral support to our sisters and friends with breast cancer.
As "the color of love," pink reminds us to practice some self-love. So go ahead and wear it. And -- need it be said? -- do all of the usual things that our medical professionals remind us to: Get a mammogram, clean up your diet, get some exercise. Do what you can to keep yourself "in the pink."
Here are some ways keep yourself fashionably "in the pink":
Choose your best pink:
There are many shades of pink, from the palest pink to deep raspberry. Depending on your hair, eye, and skin tone, the pink that makes you look beautiful will differ from your friend's best pink. For instance: you might be a redhead with green eyes and freckles, so you can wear a pink with coral undertones. But your pale, dark haired, blue eyed friend will look prettier in a clear pink with blue undertones. Try one of the "what season are you" quizzes to find out your best tone.
Fall into pink:
This fall I love the combination of pale pink with black. It's a feminine but edgy, not-too sweet combination that's beautiful for evening but is also work appropriate. Try this pink and black color-blocked reincarnated cashmere peplum sweater with a slim skirt or pants for work. Wear a pink with black lace bra top worn with high waist skirt for evening, under a jacket, sheer blouse, or alone.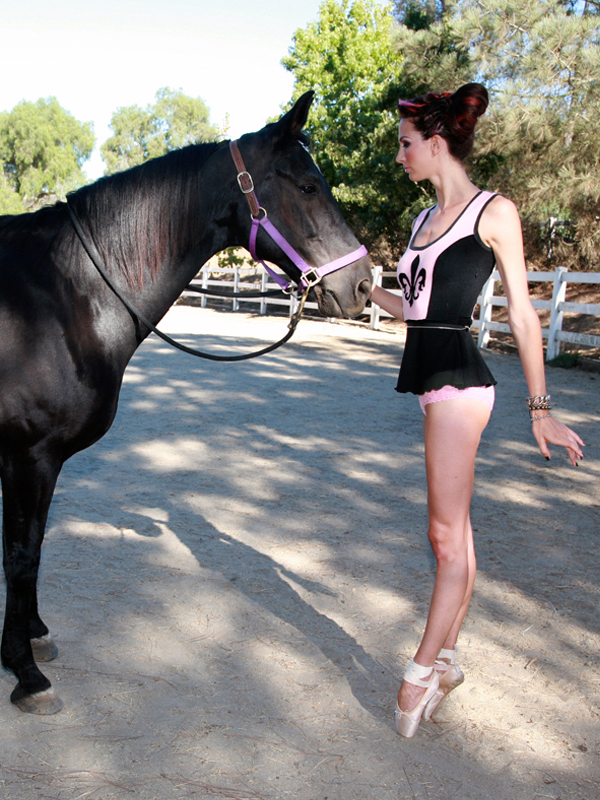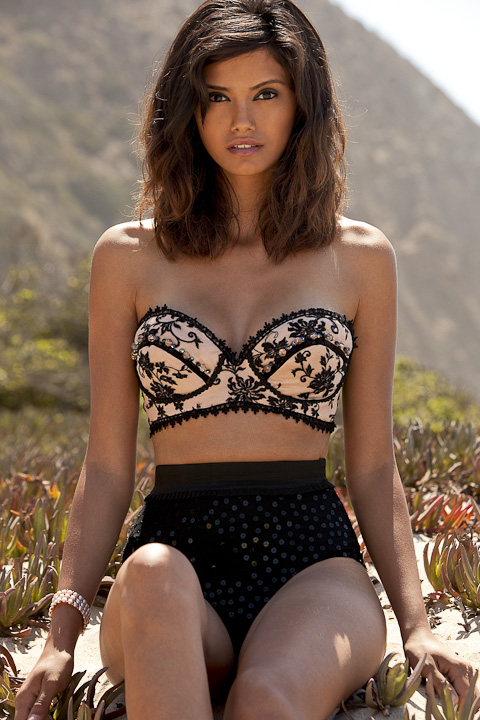 Brighten your day:
Bright colors are everywhere! Magenta is the perfect pick if you are someone who embraces hot colors. A small amount might be just enough as an accent color. Cozy up wearing a magenta reincarnated cashmere scarf with a favorite appliqué!
Try deep pink:
If light or bright is not for you, take your pink to the deepest level. This multi-appliqué reincarnated cashmere LOVE sweater is the color of ripe raspberry.
Pink at its deepest level is dramatic and sexy. Definitely the color of love.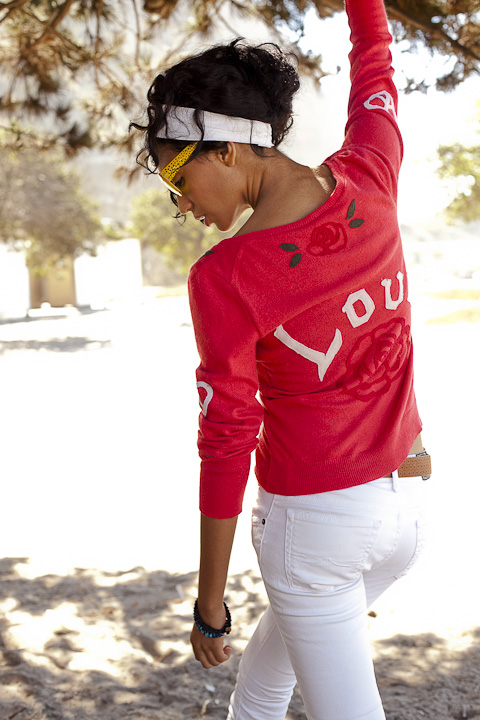 I encourage all women to wear pink this month in support of our sisters who are living with or have conquered breast cancer. Make living healthy, practicing self-love, and keeping yourself "in the pink" a priority this season!
As one of America's most sought after environmentally conscious designers, Deborah Lindquist creates exquisite apparel out of a mix of "reincarnated" and new Earth-friendly fabrics, such as cashmere, hemp, and bamboo. Lindquist's avant-garde apparel has been showcased in numerous publications including Elle, In Style, Lucky, WWD, Vibe, People, Brides, and Maxim. You can also catch her one-of-a-kind pieces during episodes of Lifetime's "How to Look Good Naked" and Access Hollywood's "Hollywood Green." She has dressed trendsetters such as Rhianna, Pink, Christina Aguilera, Jessica Simpson, Paris Hilton, Keisha Cole, and Jessica Alba.
Check out her designs at deborahlindquist.com and read her blog on Red Room.
Photos courtesy of Joseph Diez and Kay Greenwood.