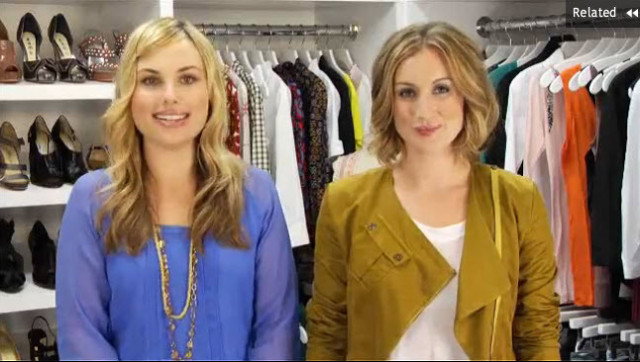 By Deborah Lindquist
Color and pattern are more popular than ever in fashion this fall. Florals, geometrics, ethnic prints... you name it. Not only are we seeing a lot of color in clothing, but also in makeup and hair trends. Here are some ways to look on the bright side for fall.
Mix Colors
Clashing or complimentary, subtle or bright, mixing colors is fun. While the study of color is quite academic (triad, analogous, monochromatic combos, for instance) it's also personal, and your choices need to make sense with your lifestyle. This colorful reincarnated cashmere appliqué dress, pair of fingerless gloves and cardigan combination can be worn as a set when you're feeling adventurous, or one piece at a time.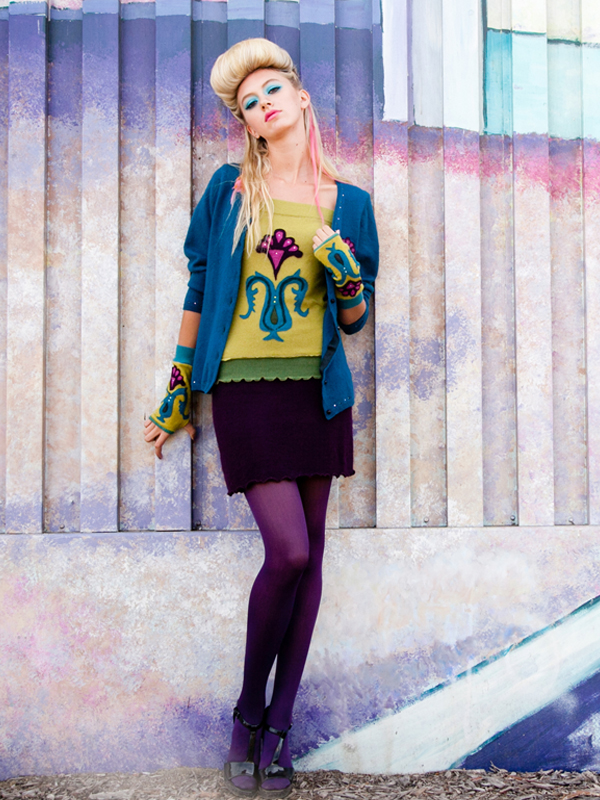 Accent Makeup and Hair
Clip-in accent hair colors are a dream, and much less permanent than an all-over color change such as Katy Perry's purple 'do or Christina Aguilera's ombre lavender-tipped hair. Experiment with a blend of colors (two to three max) or choose just one. And a wash of color on your lids can be a fun way to experiment with bright colors in your makeup. Just keep the lip and cheek color more close to your natural tones.
Try Whimsical Patterns
A scarf full of kisses is certain to make you and those around you smile. This reincarnated cashmere scarf is a fun accent piece, and a luxurious way to keep the chill away.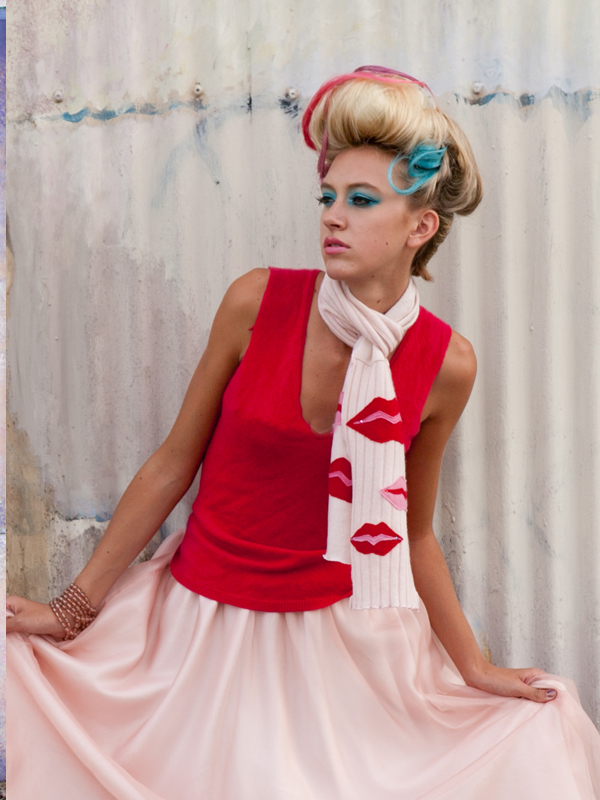 Don't Forget Flower Power
In nature, flowers really embrace the "more is better" idea when it comes to their array of colors. In real life you might prefer a more subdued palette. This ruffle-sleeved reincarnated cashmere cardigan has allover orchid appliqués in a softer, more monochromatic color combination.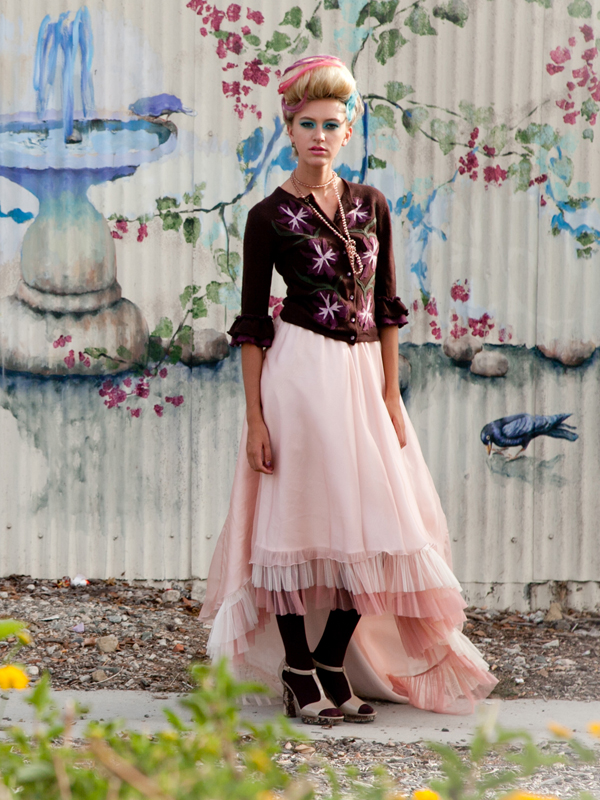 Embrace the color trend this fall and remember to look on the bright side!
As one of America's most sought after environmentally conscious designers, Deborah Lindquist creates exquisite apparel out of a mix of "reincarnated" and new Earth-friendly fabrics, such as cashmere, hemp, and bamboo. Lindquist's avant-garde apparel has been showcased in numerous publications including Elle, In Style, Lucky, WWD, Vibe, People, Brides, and Maxim. You can also catch her one-of-a-kind pieces during episodes of Lifetime's "How to Look Good Naked" and Access Hollywood's "Hollywood Green." She has dressed trendsetters such as Rhianna, Pink, Christina Aguilera, Jessica Simpson, Paris Hilton, Keisha Cole, and Jessica Alba.
Check out her designs at deborahlindquist.com and read her blog on Red Room.
Photos courtesy of Chika Okazumi.