By Deborah Lindquist
Autumn is a season when spectacular color is everywhere. Nature especially enjoys showing off what it's capable of in the fall. The tones in the trees make me want to stop and notice just how many colors can be in one leaf. I love color and love using it -- hope you do, too.
With that in mind, what are you going to wear for fall? I know we all love black, and apparently really love grey -- all 50 shades of them. But this fall I'd like to suggest you take some colors and elements from nature and add them to your wardrobe. Be inspired by:
Cozy knits:
With a chill in the air, a cozy sweater is always a good choice. A cardigan is a versatile piece for layering, and you might already have a few. This zip-up appliqué peplum cashmere cardigan has a bit of military edginess to it but still has a feminine fit. I like it belted, creating a nipped-in waist.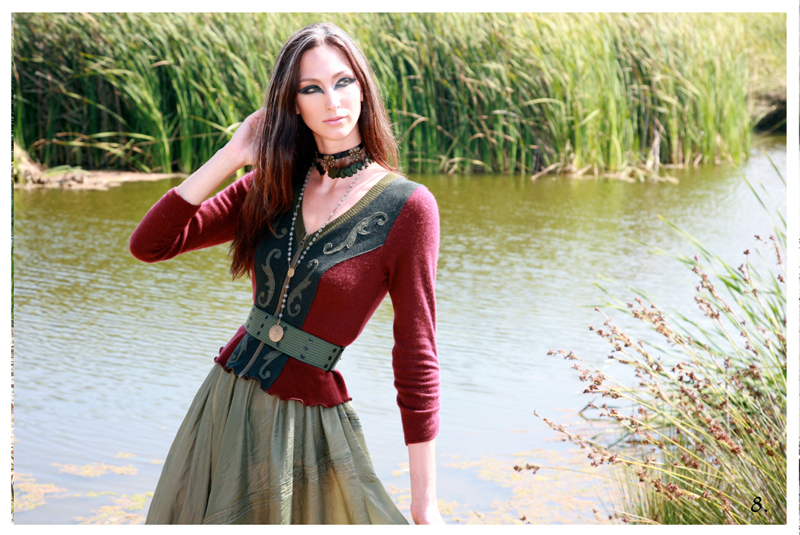 Pops of color:
This short-sleeve boatneck cashmere pullover is a great go-to item. The Georgia O'Keefe-inspired appliqués add a bit of pop to an otherwise basic color. Accessorize it with a beaded feather choker and a southwestern style belt.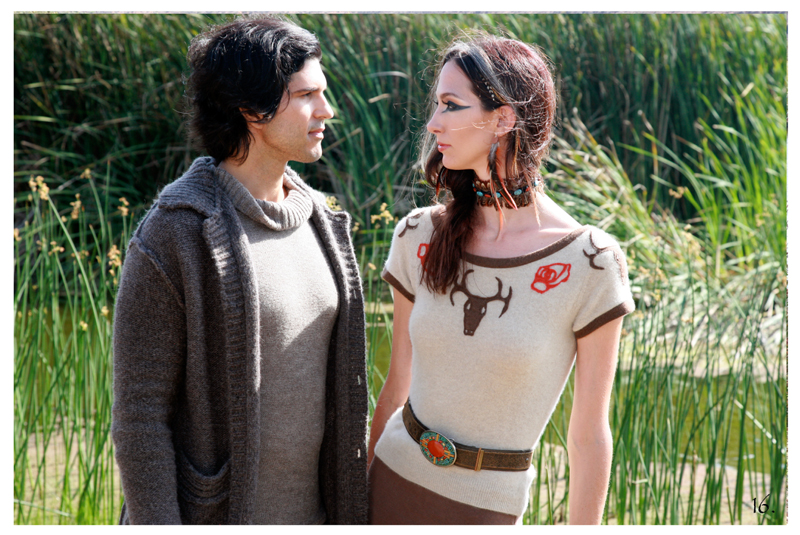 Accessories:
Wear accessories in a new way. Add a belt when you usually wouldn't. Try a new kind of necklace -- perhaps a bold feather choker, worn in the looks above. A colorful scarf is a great accessory too. Add color when you can. Just a bit of accessorizing can make the difference between boring and stunning.
A one-of-a-kind piece:
Made of a vintage textile, this Native American bustier is one-of-a-kind. The ombre-colored pattern reminds me of a sunset. I suggest finding something truly unique to add to your fall wardrobe. Whether you buy a custom-designed bespoke piece or unearth something spectacular in a vintage shop, the idea is to wear something truly special that no one else has.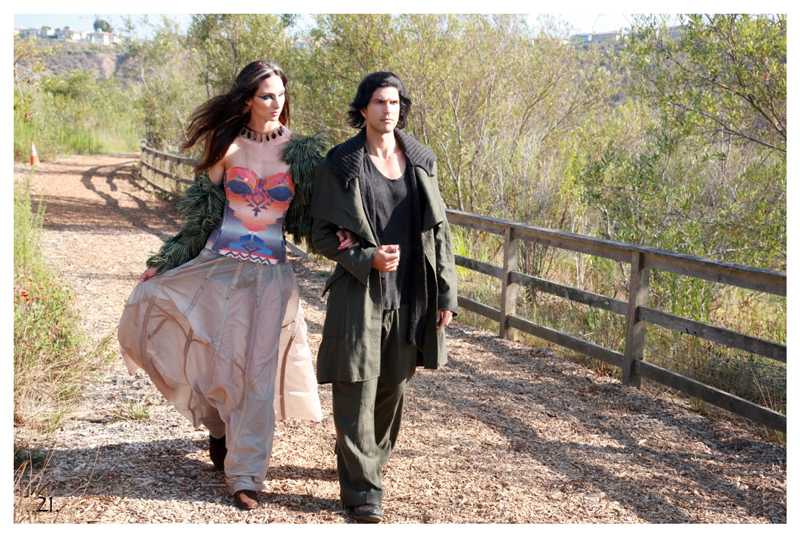 Make your world a unique, creative, colorful place to be for fall.
As one of America's most sought after environmentally conscious designers, Deborah Lindquist creates exquisite apparel out of a mix of "reincarnated" and new Earth-friendly fabrics, such as cashmere, hemp, and bamboo. Lindquist's avant-garde apparel has been showcased in numerous publications including Elle, In Style, Lucky, WWD, Vibe, People, Brides, and Maxim. You can also catch her one-of-a-kind pieces during episodes of Lifetime's "How to Look Good Naked" and Access Hollywood's "Hollywood Green." She has dressed trendsetters such as Rhianna, Pink, Christina Aguilera, Jessica Simpson, Paris Hilton, Keisha Cole, and Jessica Alba.
Check out her designs at deborahlindquist.com and read her blog on Red Room.