By Deborah Lindquist
"You can have another cookie honey -- they are healthy for you. We made them with eggs."
"Quirky reasoning, Mom," I thought.
But we did make them together (baking was one of our passions) and, it's true, they were made with eggs that we picked ourselves from the chicken house on the farm I grew up on. So they must have been healthy. And feeding people was one of the ways my mom showed love. Accepting a home-baked treat was worth all of the energy, thought and love that went into it. (And need I say she always looked effortlessly pulled together, even when baking?)
Moms are all about love, and this month, young or old, earth mother or rocker chick, moms everywhere get a well-deserved day to celebrate who they are. Whether you are a mom yourself, or looking for that special gift for the mom in your life, do it in style.
Super Mom
The list of responsibilities is long but it's nice to look good doing all of it. Easy basics are great for shuttling the kids to school, perfect for your mid-morning coffee or yoga class, and versatile enough for work meetings. This micromodal/silk flutter cardigan accomplishes volumes in just one easy piece. Layered over anything, at any age, it looks great. And it's also a perfect piece for the mom-to-be.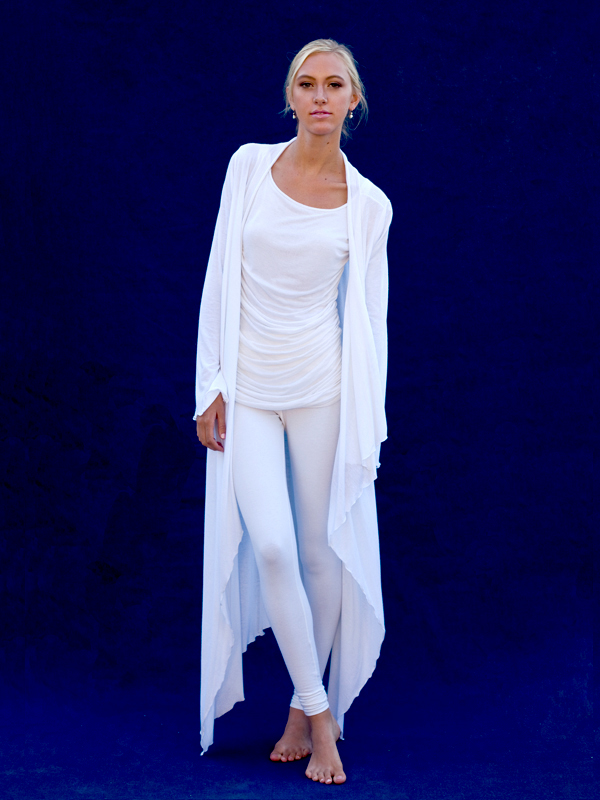 Photo by Joseph Diez
Earth Mother
You love the abundance of the outdoors and you love being a woman. This limited-edition vintage kimono wrap skirt is an artistic take on an easy-to-wear skirt. Handpainted flowers and earth tones make it timeless and forever wearable. Whether you purchase a piece like this or find your own quirky version at your favorite store, have fun with it.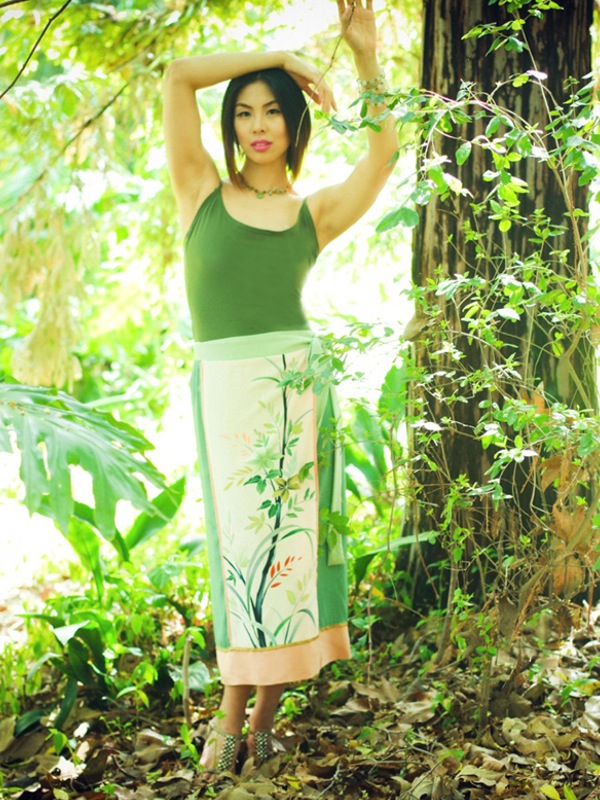 Photo by Chika Okazumi
Artistic Mom
Maybe you or your mom is crafty, always making something for the home or for loved ones. This reincarnated cashmere cardigan with orchid appliques is warm and snuggly and can be custom-ordered with your mom's favorite flower... It's a great layering piece, and a bright and cheerful gift that transcends seasons.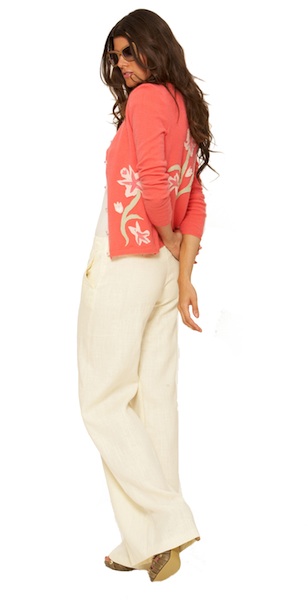 Photo by Glenn Campbell
For everything that you are, and all the love you give, I wish every mom the best day ever. Whether you go for a walk in the park or have brunch with loved ones, do it in style.
As one of America's most sought after environmentally conscious designers, Deborah Lindquist creates exquisite apparel out of a mix of "reincarnated" and new Earth-friendly fabrics, such as cashmere, hemp and bamboo. Lindquist's avant-garde apparel has been showcased in numerous publications including Elle, In Style, Lucky, WWD, Vibe, People, Brides and Maxim. You can also catch her one-of-a-kind pieces during episodes of Lifetime's How to Look Good Naked and Access Hollywood's Hollywood Green. She has dressed trendsetters such as Rihanna, Pink, Christina Aguilera, Jessica Simpson, Paris Hilton, Keisha Cole and Jessica Alba. Check out her press page and blog to learn more about Deborah.