By Deborah Lindquist
Women armed themselves with spikes and studs during much of the fall/winter 2012 season. Not for protection, but for fashion. (But be careful if you get too close to the tip of a spiked shoe...)
The glamorous world of fashion has been taking some cues from the 1980s punk-rock styles worn by many a face-pierced, mohawk-wearing East Village, NYC punk rocker back in the day.
Spiked and studded accessories have been seen on the streets of cities and small towns across the country. While you might not resonate with some of the less restrained, armor-like pieces, (the "don't hug me I'm wearing a spiked bra" type) studded embellishment is a trend that's here to stay. Translating it into spring/summer, the trend can become prettier and more sophisticated depending on how you wear it.
Silver Is In
Instead of black leather, try incorporating silver studs into a white palette. A body-conscious dress is the perfect silhouette.
This organic cotton/spandex strapless dress with zipper piping and silver stud embellishment enhances your feminine curves while adding a punkish, cool girl edge. It's both sexy/feminine and edgy at the same time.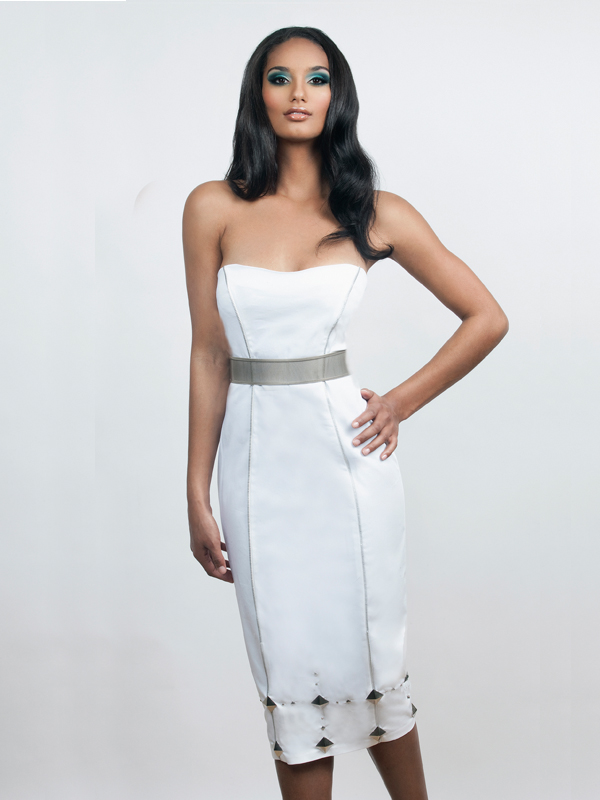 Try a Boho Look
For a more boho look, a long, full skirt is an easy go-to shape. The bronze studs on this vintage parachute fabric skirt give it a bit of edge, but the shape is easy and absolutely feminine.
Throw on a basic tee or choose something more daring, such as this body-baring, crocheted-front t-shirt made of recycled cotton.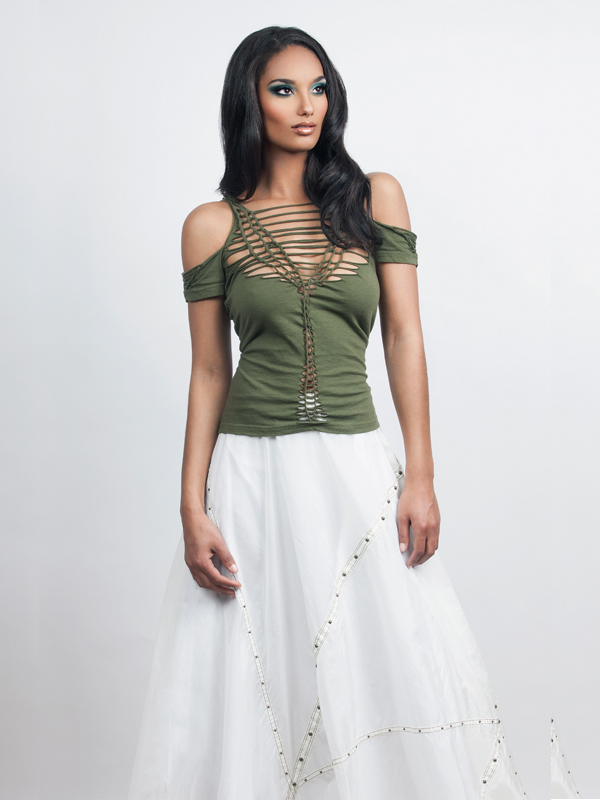 Military Is Not Just for Army Girls
The studded military/combat look becomes more feminine with this military-inspired, bronze studded jacket. Made of vintage military fabric, muga silk and vintage leather, it's a versatile piece that can be dressed up or down.
Pin-Up Girls Rule
For a pin-up girl/burlesque look, wear it with a pair of high-waist brief bottoms. Or, belt it over a skinny, knee-length skirt or skinny jeans for a more urban attitude.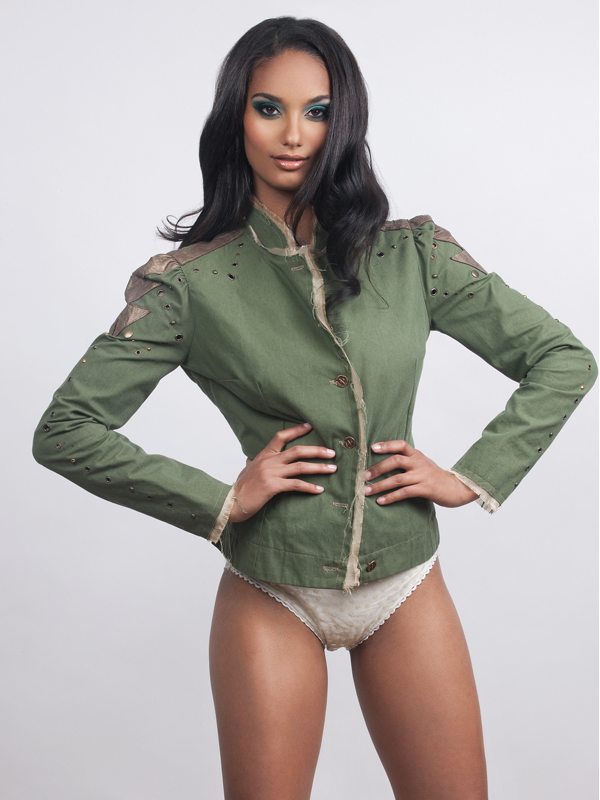 Whether your style leans toward rocker-chick or boho-feminine, studded embellishment is a trend that's here to stay. Incorporate it into your wardrobe in a kinder, gentler and more sophisticated fashion this spring/summer.
As one of America's most sought after environmentally conscious designers, Deborah Lindquist creates exquisite apparel out of a mix of "reincarnated" and new Earth-friendly fabrics, such as cashmere, hemp and bamboo. Lindquist's avant-garde apparel has been showcased in numerous publications including Elle, In Style, Lucky, WWD, Vibe, People, Brides and Maxim. You can also catch her one-of-a-kind pieces during episodes of Lifetime's How to Look Good Naked and Access Hollywood's Hollywood Green. She has dressed trendsetters such as Rhianna, Pink, Christina Aguilera, Jessica Simpson, Paris Hilton, Keisha Cole and Jessica Alba.
Check out her designs at deborahlindquist.com and read her blog on Red Room.
Photos courtesy of Barry Druxman.