The seasons are changing which means many things on the home front -- from putting away the patio furniture and switching out the clothes in your closets, to preparing yourself for the up and coming holidays.
If you are getting bored of the same year-round home accessories, then maybe it's time for you to get in on one of the hottest decor trends of the season: Metallics! We've seen them featured everywhere from Elle Decor to HGTV, and now it's our turn to give your our favorite ways to incorporate it into your abode.
Now don't get too scared. You do not have to change absolutely everything in your home to match the tin man, but there are simple changes and additions you can make to your space that will make a huge difference. A little really does go a long way, and adding a metallic accent shows edginess while staying classic as long as you know how to do it correctly.
Invest in these pieces and notice the beautiful changes in your home that are sure to "Fall" right in step.
1. Metallic Wallpaper via Burke Decor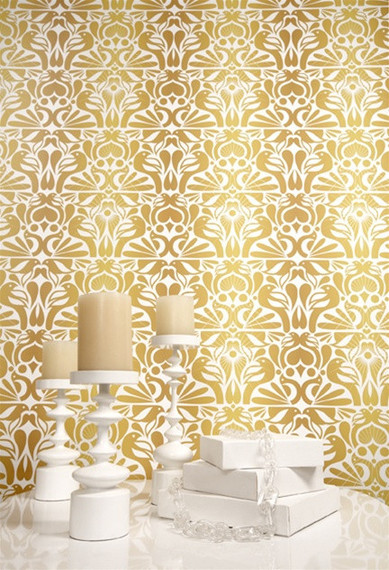 If incorporated well, wallpapers can make all the difference. Adding a stenciled metallic wallpaper to one wall of any room can make for positive, pretty and playful change. The accent is sure to be the focal point without being overwhelming.
2. Metallic Accessories via Bloomingdales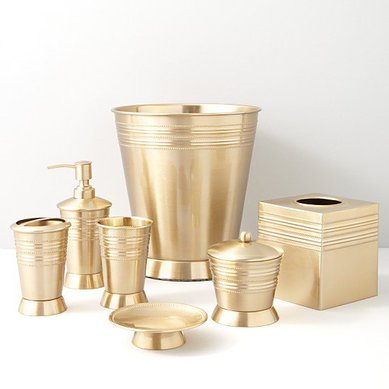 You probably think this is as simple as it gets, and although purchasing and changing your bathroom accessories to something like this might seem mundane, it is actually quite the opposite. The metallic gold packs a great punch in even such small items! They are bright and bold and will be sure to make your bathroom seem that much more luxurious. Who wouldn't want that?
SEE ALSO Inventive Interiors: This Invisible Kitchen by i29 Is Lost in Space
3. Year-Round Wreath via HGTV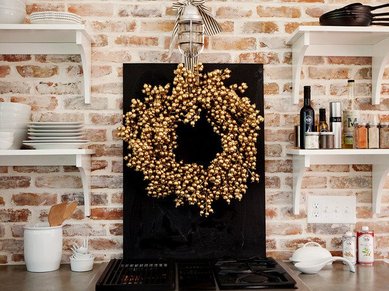 Usually, wreaths are expected to be seen around the Christmas/Winter season, but who says they can't be out all year round? Choosing a colored wreath like metallic gold works for all types of weather and seasons! Place one in your kitchen, maybe above the stove like the picture above, or even on the wall next to your kitchen table and watch the room light up.
4. Accent Coffee Tables via The Ritz Connection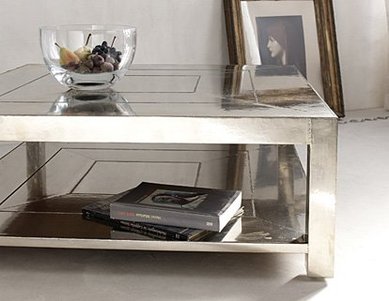 Living rooms usually entail couches, pillows, rugs and tables. Whether those are coffee tables or end tables, or both! Why not spice it up with a metallic coffee table? It's in the center of your room so this metallic will really grab your guests attention, and definitely yours every time you sit down next to it to enjoy a movie.
5. Copper Pendant Light via Tom Dixon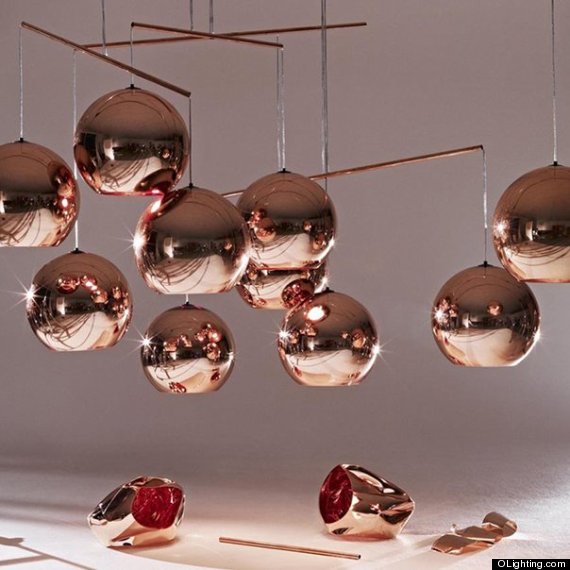 Hosting dinners this holiday season? Surprise your guests and dazzle up your dining area with these rose gold light fixtures. Your delicious dishes wont be the only topic of conversation at dinner table.
6. Eye-Catching Dining Room Chairs via World Market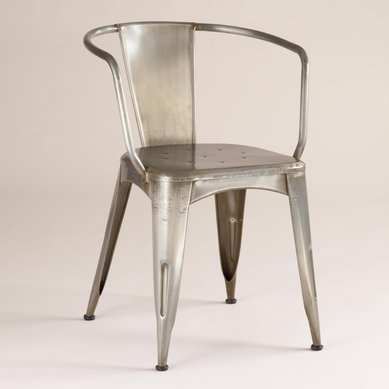 You might think that "matching" is the only way to go with home decor, but switching things up can often make a room look a lot more update. Try pairing metallic chairs with rustic woods for an industrial approach.
7. Silver Framed Mirror via Wayfair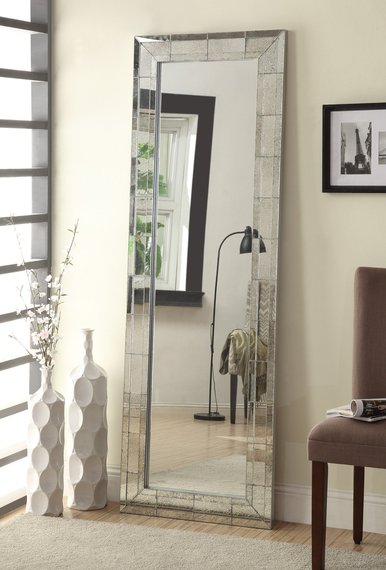 SEE ALSO The Most Affordable Furniture & Home Decor Websites Ever
8. Gold Galvanized Circle Wall Decor via Furnitureland South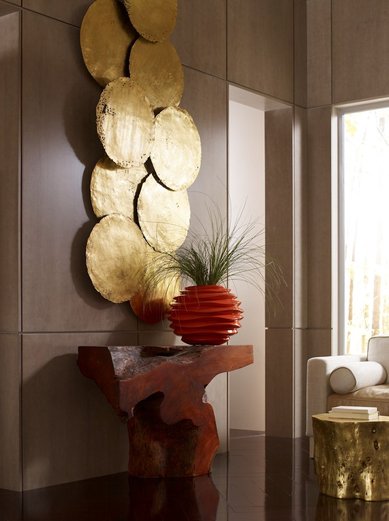 Walls are known for hanging photos but they can also make home to some amazing accent decor.
9. Golden Dresser via Wayfair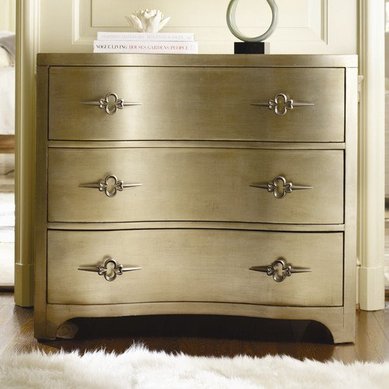 Chances are that you most likely spend a lot of time deciding on what to wear when stepping out. Why not admire the piece your clothes are stored in as well? This golden dresser makes for a perfect fit in your bedroom, guest room or even hallway.
10. Farrah Panel Metallic Bed via Furniture Cart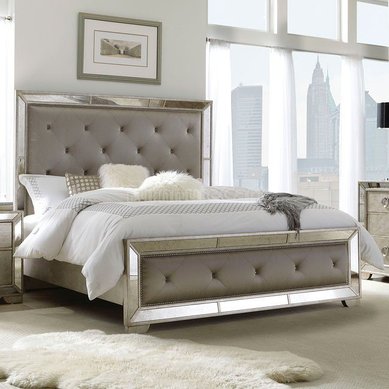 Pair this beautiful metallic bed with soft colors and wild textures (such as fur) for a warm look. You'll be sure to have a great nights sleep once you lay in this piece.
To learn more on Home & Interiors, check out our other features.
What bold metallic decor will you be adding to your home?
Follow Redesign Revolution:
Twitter
Facebook
Pinterest
Google+
Tumblr