For the third year in a row, Redfin, a national real estate brokerage, released a list of The Best Neighborhoods to See Holiday Lights. Each neighborhood on the list is full of "holiday homes" that go all out with inflatable characters, plastic reindeer and thousands of lights, spreading holiday cheer far and wide. If you wish you could join the fun, here are five homes for sale located on streets that are known for their holiday displays. No Grinches allowed!
"Christmas Town USA"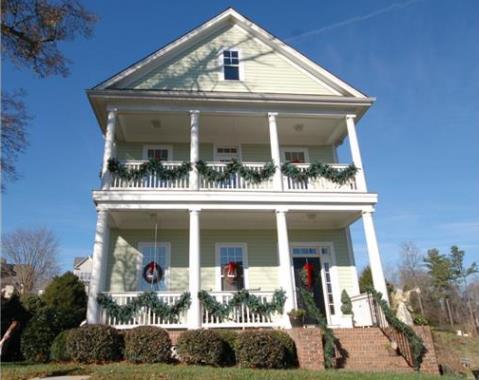 The beautiful wreaths and garlands that adorn this home hint at the location, which is in McAdenville, North Carolina, otherwise known as "Christmas Town USA." McAdenville was No. 2 on our list of the top five neighborhoods to see holiday lights in the U.S.; all the residents get into the holiday spirit, attracting thousands of visitors each year. It's a good thing the home is platinum LEED certified, because it's going to burn some energy on holiday lights!
"Miracle on 34th Street"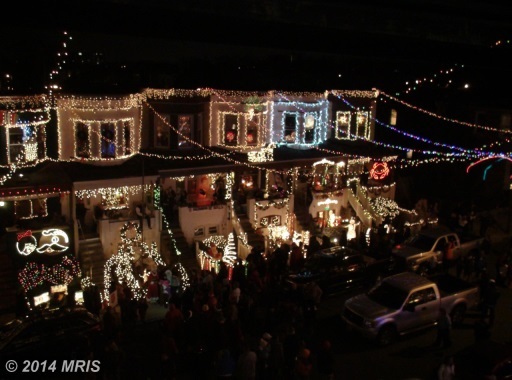 No Grinches allowed! This three-story townhouse is located on what is known as "Miracle on 34th Street," which was No. 4 on our list of the best neighborhoods to see holiday lights. The listing photos show just how festive the neighborhood can get this time of year. Now in its 67th year, The Miracle on 34th Street is a Baltimore tradition that is visited by thousands each year.
The Jamaica Plain "Christmas Castle"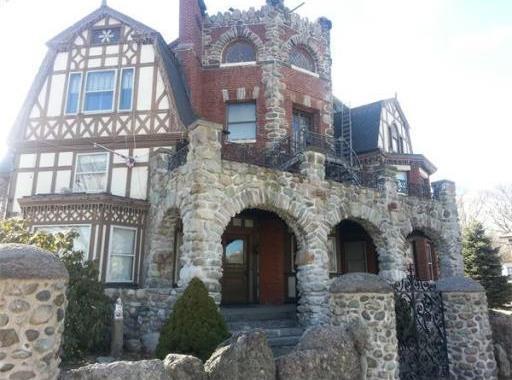 For years, the owner of this "castle" put up such an elaborate holiday display that it gained international notoriety and attracted thousands of people each year. Unfortunately in 2011 the owner came under financial distress, and the home wound up being turned over to the bank, ending the holiday display. A sale is now pending on the million-dollar home; let's hope the new owner brings back the lights!
The "Candy Cane Lane" of Cathedral City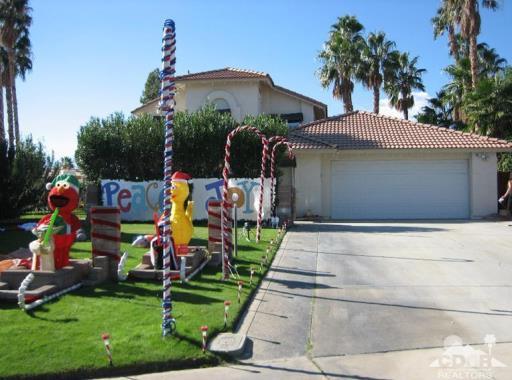 Minerva Lane is known as "Candy Cane Lane," thanks to the brilliant lights and holiday decorations that the residents put up each year. The listing photos for this home showcase just how spirited the homeowners get, with inflatable Sesame Street characters on the front lawn. Although Minerva didn't make our list this year (there are so many neighborhoods to choose from!), we recommend that you check out the displays if you live in the area. But this isn't the only home for sale on the block; there's one at 68765 Minerva Rd listed for $269,900, and another at 68815 Minerva Rd, for $425,000.
Greeby Street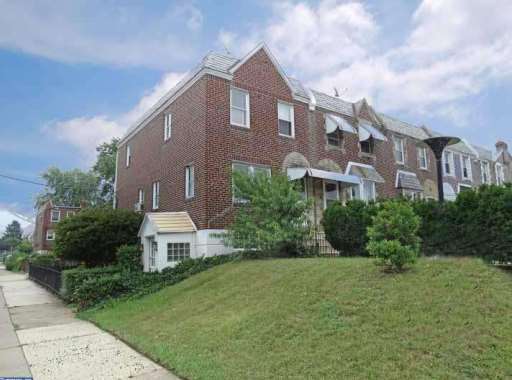 Homes on the 4200 block of Greeby street go all out with decorations each year, creating a display known as "Greeby Street Christmas." As BillyPen.com explains, "When a new neighbor moves into the 4200 block of Greeby Street in Tacony, they're asked a question before they can even get their things off the truck: 'Do you do Christmas?'" Whoever buys this home should stock up on lights!