Money doesn't grow on trees, but it can sure create an amazing treehouse. Each of these homes for sale has a dream-worthy treehouse that will make you want to plant your roots. Warning: After checking out these adorable homes, you might go out on a limb to make them your own.
A Cabin in the Woods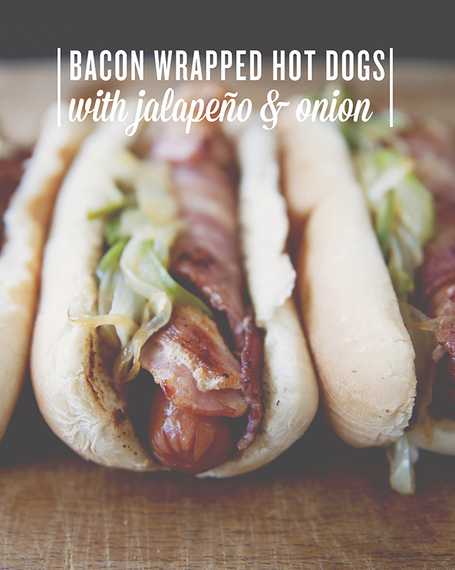 This treehouse resembles a miniature cabin, with a wraparound porch, French door, several windows and motion sensor lights. It's the ultimate place for bird watching or holding a secret kids-only club meeting. It's a home away from home for those who love to commune with nature.
Modern Design Meets Mother Nature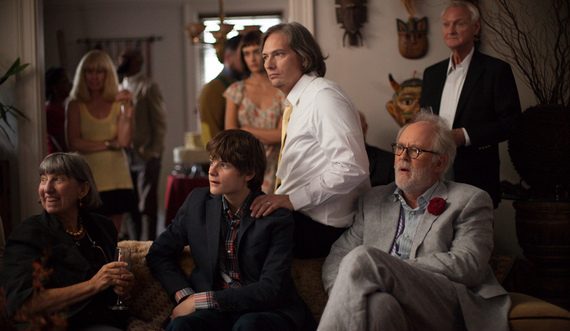 From the front of this contemporary San Francisco home, you'd never guess that this charming treehouse was in the backyard. This hidden gem is a great place to sneak away from city life and enjoy a little peace and tranquility. The angular roof and tall windows resemble some of the modern homes that are perched on other hills in the city.
View from the Top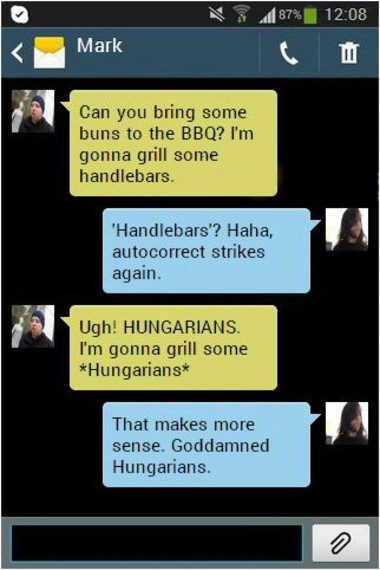 Long winding stairs lead up to this amazing treehouse, which has a deck and full-sized windows to take advantage of the view. The interior is decorated with rugs and furniture, and it even has electric lights! It's the perfect spot to curl up with a good book or watch the sun set below the mountains.
Green with Envy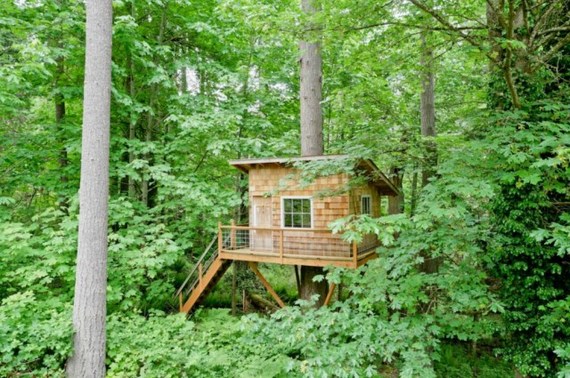 The light-colored wooden shingles of this beautiful treehouse stand out against the green trees below, creating a stunning vision in the forest. The treehouse is fully enclosed, with a door, roof, windows and a small wraparound deck. It's built around a very tall tree, with the trunk in the center. You can just imagine reading Thoreau's "Walden" while surrounded by nature's beauty.
Can See the Forest and the Trees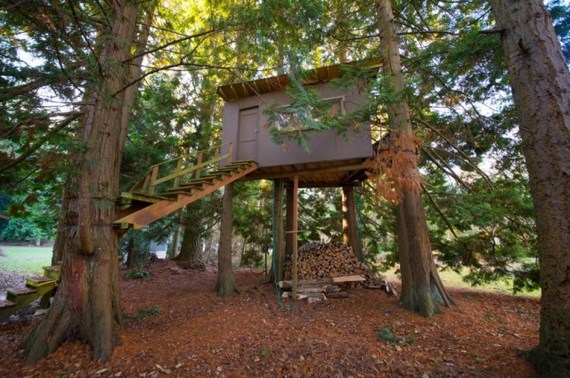 Wooden stairs wind around several tall trunks to get to the entrance of this fully enclosed treehouse. The view from inside would make anyone feel like Robinson Crusoe. According to the listing, the home is surrounded by 68 acres of county park, ensuring that the only sounds you hear are those of the forest.