If you haven't seen the trailer for 50 Shades of Grey yet, then it's time to be enlightened. In honor of the incredibly successful book and soon-to-be incredibly successful movie, this week we're featuring master bedrooms that are out of this world. While we haven't come across any red rooms in listing photos, these bedrooms did surprise us. Read on to find out why.
Walk Like an Egyptian, and Sleep Like One Too!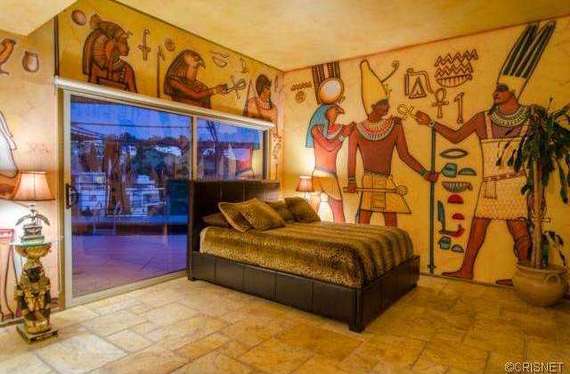 It was difficult to choose which bedroom in this home we wanted to feature the most; all of them are unbelievable! But this Egyptian-themed room with a leopard-print bed was too interesting to pass up. This Los Angeles home is the ultimate party pad, with many custom-designed rooms, a home theater, casino room, pool, disco/photo studio featuring custom programmable lights and sound and more. You really need to check out the listing photos, right this way.
What Happens in Vegas ... Looks Like This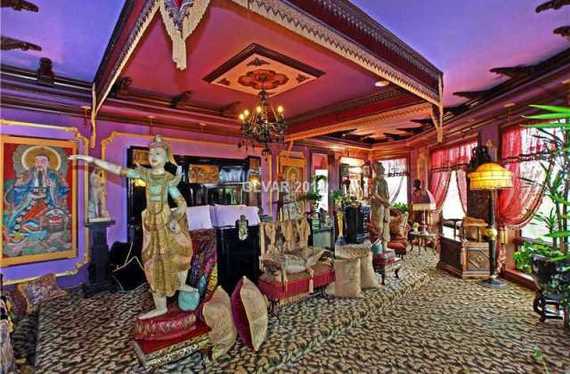 We're moving from Egypt to China with this master suite, which has Eastern art and décor. The mix of patterns, colors and textures makes it truly one of a kind. The whole home is a site to behold; every square inch has something interesting to look at! The indoor spa with a wet and dry sauna makes us really, really jealous. Only in Vegas!
All the World's a Stage, and All the Men and Women Sleep in It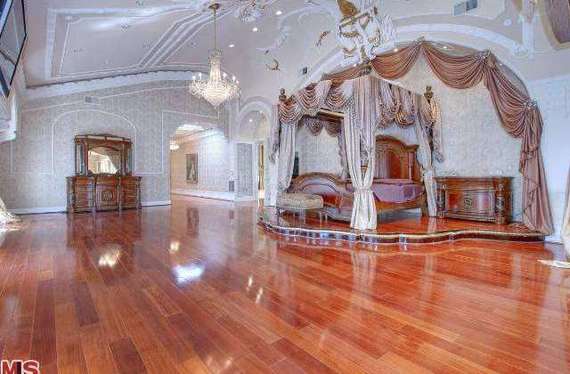 And now we're on to Europe! This Bel Air estate is reminiscent of a baroque palace, with many ornate details. The master bedroom features a raised floor and curtains that make the bed the center of attention. The intricate designs in the ceiling and the gorgeous chandelier are just a taste of what else this home has to offer. The dining room and sitting area are like none we've ever seen, at least on this side of the pond. Check out the listing photos for more!
Even the Beds are Bigger in Texas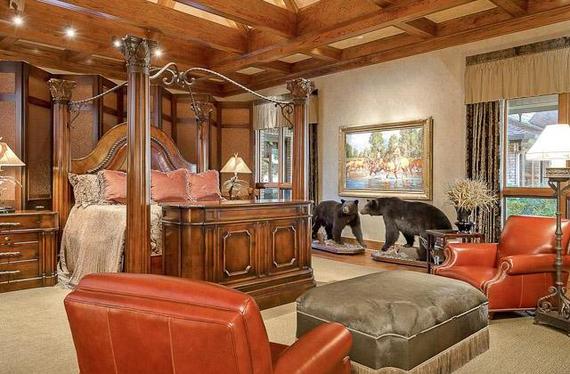 The owner of this Texas ranch is clearly a hunter and a fan of taxidermy, even in the master bedroom. Two black bears watch over the bed, which has wood columns that match the wood-beamed ceiling, creating a cabin-like vibe. The master bathroom has a more modern feel, with a sitting area that has a stuffed leopard near the fireplace. But photo No. 20 really blew our mind; we'll let you see for yourself.
50 Shades of Gray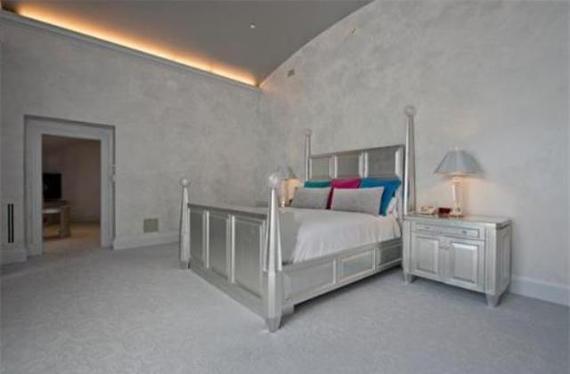 We couldn't end a 50 Shades of Grey post without a gray bedroom, now could we? This gray-and-silver room is surprisingly stark, considering the rest of the home is bursting with color. A couple of throw pillows stand out against the silver frame, silver bedside table, gray carpet and gray walls. The gray theme even extends to the master bathroom, which has a castle-like feel. With all the color in the other rooms, perhaps the owner needed a blank slate to calm the nerves.