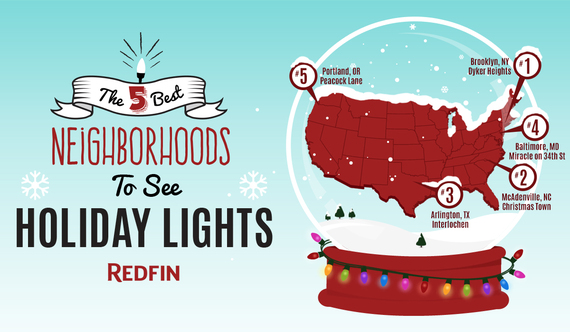 Every longtime resident knows of at least one Griswold-style home in their area; word spreads and, soon enough, hundreds of families come to visit each year. But for people who have just moved to a city, it can be difficult to know where to see the best holiday lights and decorations. To find out, we asked for help from Redfin real estate agents, who are the ultimate neighborhood experts, constantly driving around to take clients on home tours or attend open houses, and living in the community. Based on their responses, we compiled a list of the five best neighborhoods to see holiday lights in the nation and in 34 metropolitan areas around the U.S.
1. Dyker Heights - Brooklyn, NY
Dyker Heights came in at No. 1 on list of the five best neighborhoods in the nation to see holiday lights. The entire community participates, drawing thousands of visitors each year. It's a truly amazing display of lights, statues, inflatables and other holiday decorations that is bound to put you in a festive mood. You can stay up to date on the community's Facebook page,
Dyker Heights Christmas Lights
.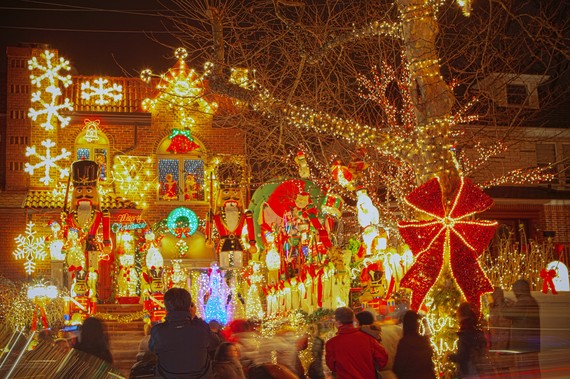 2. "Christmas Town" - McAdenville, NC
McAdenville's nickname is Christmas Town, thanks to the elaborate displays that the residents put up every year. There are more than 375 lighted trees and 200 wreaths adorning the lamp posts, and most residents decorate their homes, drawing a crowd of more than 600,000 people each year.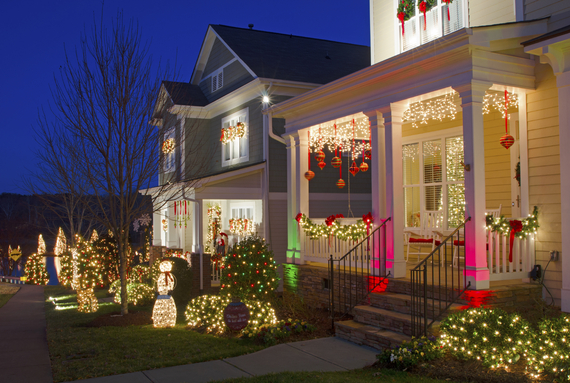 3. Interlochen - Arlington, TX
Known as the Lights at Interlochen, each year more than 200 homeowners in this Arlington neighborhood go all out with extravagant lights, decorations and displays. It has become a holiday tradition for friends and families in North Texas to make the drive out to see the lights.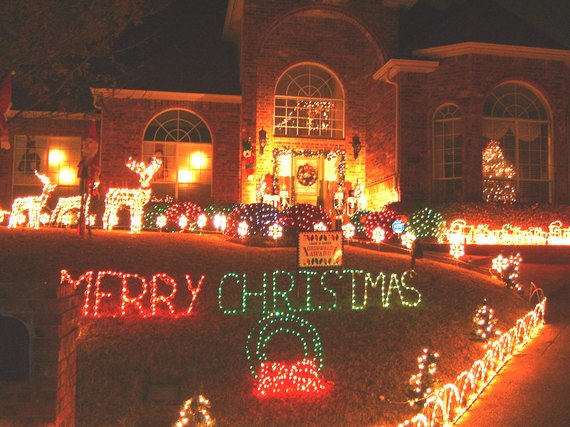 4. "Miracle on 34th Street" - Baltimore, MD
Now in its 67th year,
The Miracle on 34th Street
is a Baltimore tradition that is visited by thousands each year. The neighbors who live on the 700 block of 34th Street between Chestnut and Keswick Road have been decorating their homes and yards with holiday lights and displays for decades. With a hubcap Christmas tree and big lighted crab, Christmas Street does holiday decorating with Hampden flair!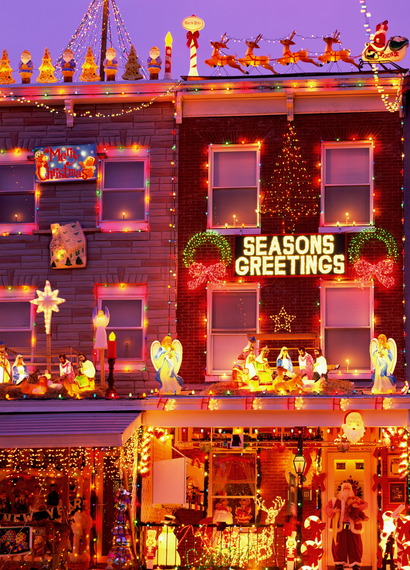 5. Peacock Lane - Portland, OR
Each house in this quaint southeast neighborhood has been decorating for the holidays since the 1920s. The adorable tudor-style homes are adorned with lights, statues and Christmas trees, landing the neighborhood on our top five list. If you buy a home on Peacock Lane, the covenants, conditions and restrictions require you to decorate! You can download a printable map of the neighborhood at
PeacockLane.net
.