This post originally appeared on the new Reductress.com.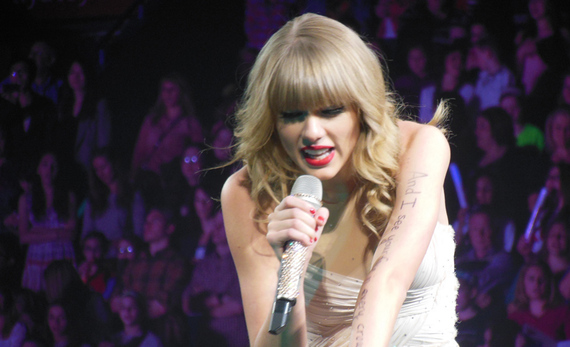 Breaking her own personal record, Taylor Swift has added a staggering 84th best friend to an already mammoth list: a source confirms the singer has just best-befriended Alexis, a 22 year-old cocktail waitress she met at this year's Met Gala.
"Taylor overheard Alexis telling a co-worker that she was a fan of Ellie Goulding, who happens to be Taylor's best friend," the source claimed. "They've been inseparable ever since. I know this because I am also Taylor's best friend. So is Dianna Agron. And Ellen Degeneres. And Judge Joe Brown."
When asked for comment on her achievement, a rep for Swift replied, "Taylor is overwhelmed to have so many best friends. And, as Taylor's best friend, I am also excited. So is Jennifer Lawrence. And Taylor's optometrist Janet Balaban. We are all Taylor's best friends."
Existing best friends also include Selena Gomez, Lorde, Ed Sheeran, Hailee Steinfeld, Demi Lovato, Lena Dunham, Abigail and Brittany from high school, Emma Stone, 90 percent of the Victoria's Secret Angels and several feral cats.
Alexis congratulated Swift on their newfound best friendship, saying, "Taylor, you have been there for me through everything. I seriously love you to death. You are my best friend."
"Fuck this sh*t," tweeted Avril Lavigne, who has no best friends.
To read more, click here or visit Reductress.com.