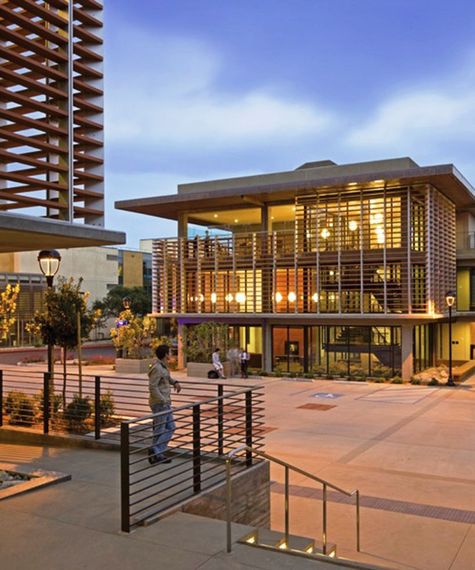 Photo courtesy of J&M Concrete Contractors.
There's no denying that college can be a difficult time for many in the decor department -- lava lamps, beaded doorway curtains and shower caddies all routinely make unwelcome appearances in dorm rooms. Although, sometimes dorm living can be the highlight of a person's young adult life, subsidized in many instances by mom and dad, and at the very least providing a sort of communal safety net for our life choices. How else does one make friends for group outings to Target?
In the spirit of celebrating all of the wonderful things dorm life can give us, we've rounded up 10 of the most impressive living situations to be found on U.S. campuses. From colonial Williamsburg to modern Mediterranean in California, scroll through to see our favorites.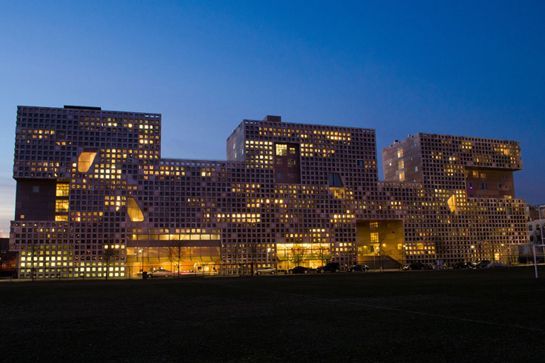 Image courtesy of MIT.
MIT's Simmons Hall is nicknamed "The Sponge" and houses 340 students spread across 10 floors and three towers -- plus, there's even a ball pit!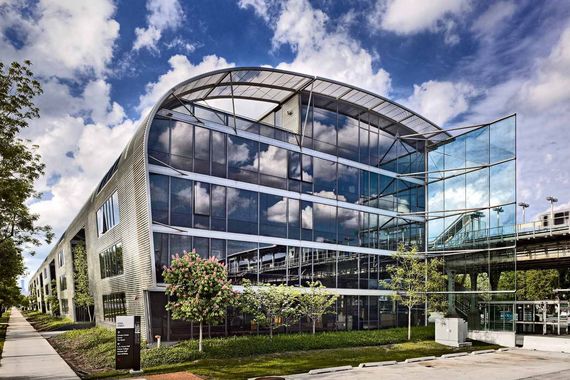 Photo courtesy of Illinois Institute of Technology.
Illinois Institute of Technology's State Street Village was designed by acclaimed architect Helmut Jahn. Better yet, the Green Line elevated train runs right behind it.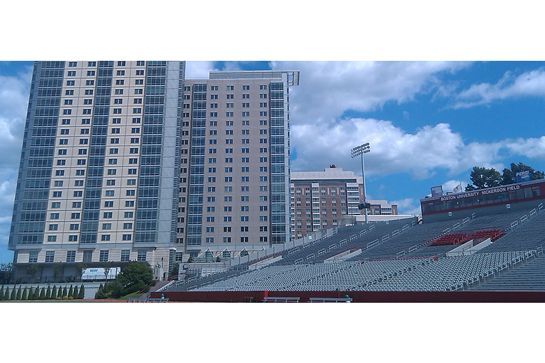 Photo courtesy of Best College Values.
Boston University's Student Village was described by The Boston Globe as, "[The] most opulent residence hall to ever grace the local college landscape."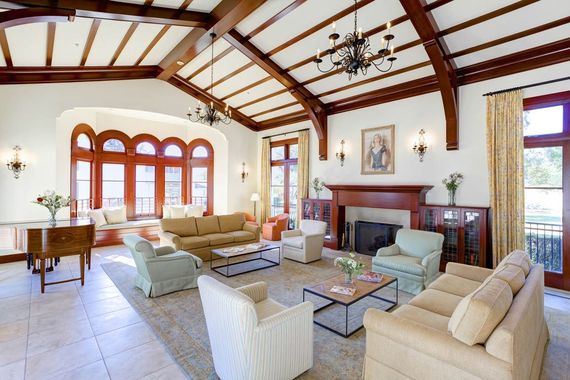 Photo courtesy of Scripps College.
Scripps College's Gabrielle Jungels-Winkler Hall houses 86 students in a traditional 1920s Mediterranean style building.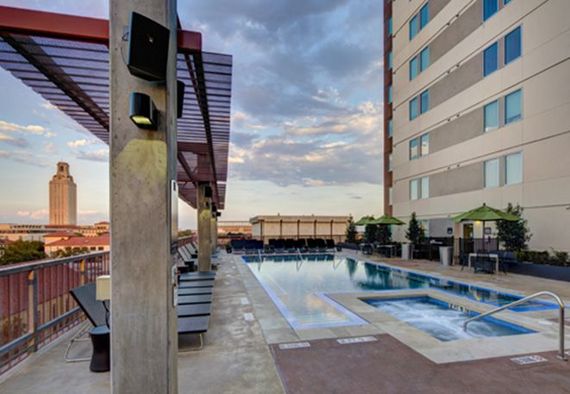 Photo courtesy of The Callway House Austin
The excellence of this off-campus freshmen residence hall for The University of Texas, can be summed up in two words: rooftop. pool.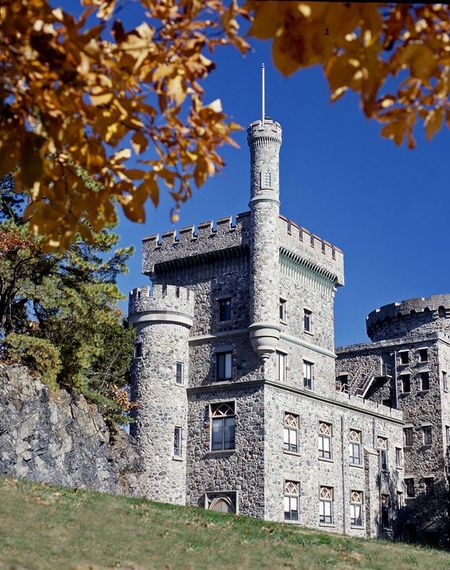 Photo courtesy of Mike Lovett/Brandeis University.
Usen Hall at Brandeis University is the oldest building on campus -- oh, and it's a castle.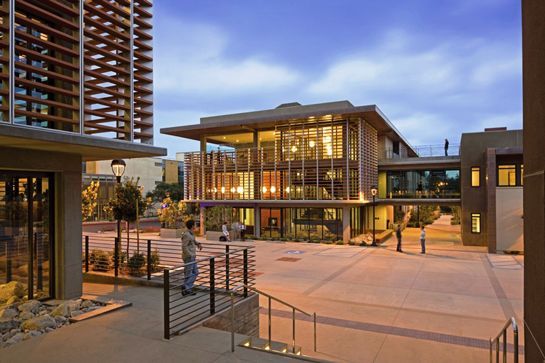 Photo courtesy of J&M Concrete Contractors.
Sontag Hall at Pomona College is LEED Platinum certified housing, and it won the 2013 Builder's Choice award.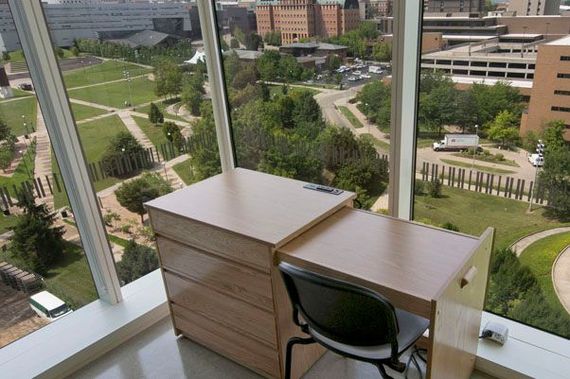 Photo courtesy of University of Cincinnati.
Morgens Hall at University of Cincinnati recently re-opened after a $35 million renovation.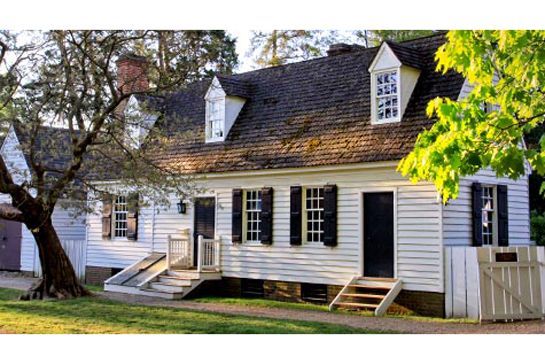 Photo via William & Mary.
On the other end of the spectrum is the College of William & Mary's Colonial Williamsburg House, built back in 1737. Only two rising juniors or seniors get to live here each year.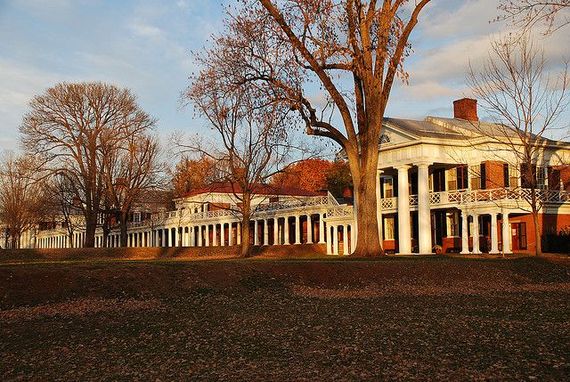 Photo courtesy of Adam Fagen.
University of Virginia's The Lawn is known as a prestigious row of housing. It also claims Katie Couric among its former residents.
By: Sean Santiago