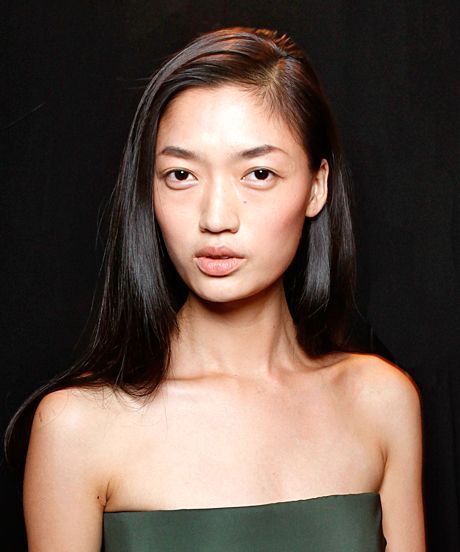 Plenty of us long to simplify our beauty routines. But, while we love the idea of making things easier, it's not as simple as cleaning out our cosmetic bags. (Hey, we're not going to give up all of our fave products and suddenly go au naturel for the sake of simplicity.) Some of us either really like wearing makeup, or have some issues with our skin that make going completely bare a not-so-alluring option. That doesn't mean you have to use a ton of products or cake on layer upon layer of makeup to cultivate your preferred look. The trick to keeping it simple? Edit, edit, edit -- and learn some killer techniques.
To help you cut your morning prep in half (hello, extra sleep), we polled a few makeup experts for their favorite shortcuts to achieve top beauty looks faster and better. Their tips run the gamut from application tricks, to targeted tools, to multitasking products. Hack your heart out.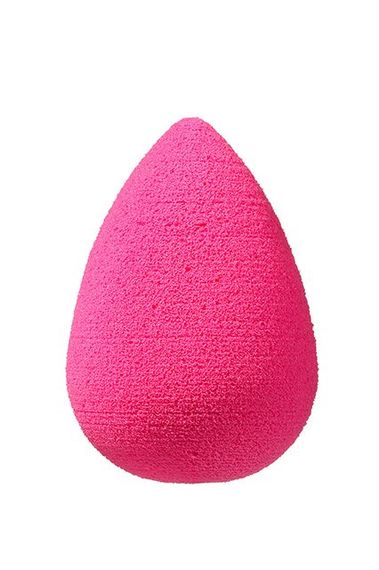 You want: Super-even, flawless skin
The hack: Apply foundation with a damp sponge
How it works: Piling on full, thick layers of foundation feels heavy and looks obvious, not to mention is a waste of product. The trick, says Gita Bass, Simple Skincare celebrity makeup artist, is to apply sheer layers until you achieve your desired level of coverage. Dot foundation in the center of your face, and then blend it out with a damp sponge like a Beautyblender. "The sponge removes the excess product and buffs it into your skin, so that your makeup becomes invisible," she says.

Beautyblender The Original Beautyblender, $19.95, available at Sephora.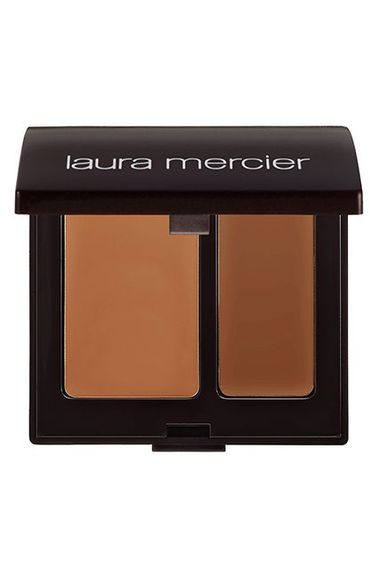 You want: To conceal acne breakouts
The hack: Spot-treat with a brush
How it works: The skin on and around blemishes and bumps tends to be flaky, so a targeted approach is best. Smearing or dragging foundation or concealer can exacerbate any peeling, says Bass. Use a small synthetic brush to press a thick concealer (like Clé de Peau or Laura Mercier Secret Camouflage) directly on the blemish. Dab really lightly around the perimeter with your fingers to blend. That way, "you're wearing less makeup but you're completely covered," says Bass.

Laura Mercier Secret Camouflage, $34, available at Laura Mercier.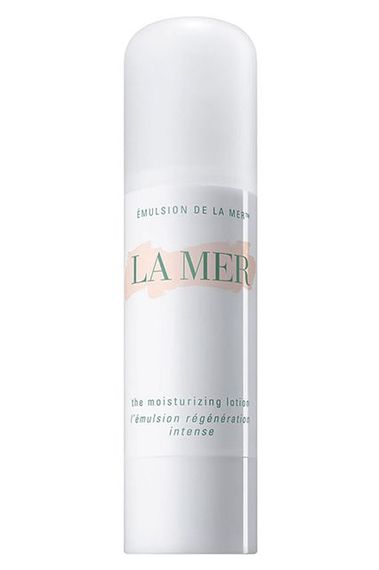 You want: To hide discoloration
The hack: Dilute your concealer
How it works: Mix some concealer on the back of your hand with a bit of moisturizer. "It's concentrated, so use sparingly where you need more coverage," says Daniel Martin, a celebrity makeup artist for Dior. On set, he often blends Diorskin Star Concealer and a small pump of La Mer moisture lotion.
La Mer The Moisturizing Lotion Ultralight Lotion, $245, available at Nordstrom.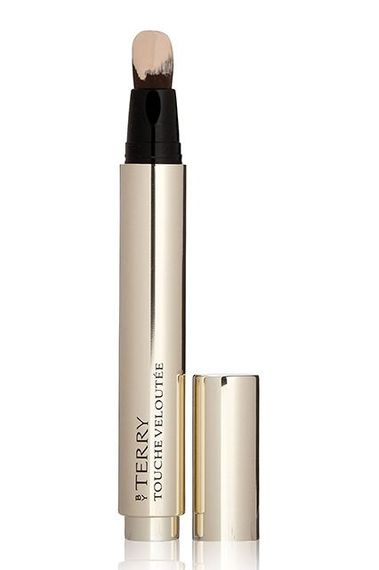 You want: To look more awake
The hack: Swipe on a highlighting concealer.
How it works: There's no need for heavy camo if you don't have crazy dark circles. According to Bass, a sheer, light-reflective formula gives the appearance of brightness and luminosity.
By Terry Touche Veloutee, $59, available at SpaceNK.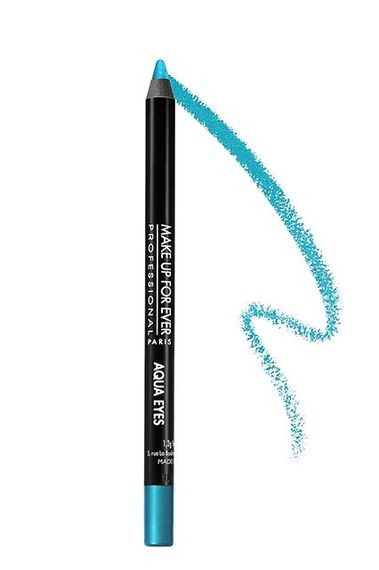 You want: Your eye color to pop

The hack: Bright eyeliner
How it works: You may feel more comfortable using neutrals, but a smudge of color on your lashline can have way more impact than playing it safe with beige and brown. "It's all about contrast and definition, so use the color wheel. If you have green eyes, go for purple or brown. If you're brown-eyed, you could use a blue or teal," says Maribeth Madron, makeup artist and Maybelline New York global brow expert. "Brown, copper, gold, and black make blue eyes pop. Hazel eyes will look prettiest with slate blue, gray, or bronze."
Make Up For Ever Aqua Eyes in Turquoise 7L, $19, available at Sephora.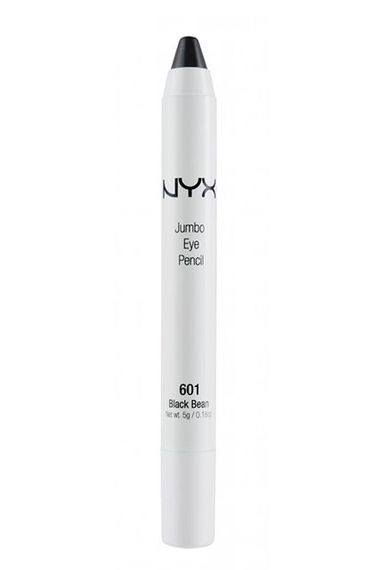 You want: Smoky eyes
The hack: Use a chubby eyeliner pencil
How it works: You don't need an eyeshadow palette to get a sexy, smudgy look. Those super-cute shadow crayons and jumbo eye pencils can deliver the drama, stat. To start, concentrate the color near the lashline and use your finger or a brush to blend it over your lids. "The more you layer the pencil, the more intense the color gets," says Bass.
NYX Cosmetics Jumbo Eye Pencil, $4.50, available at Nyx Cosmetics.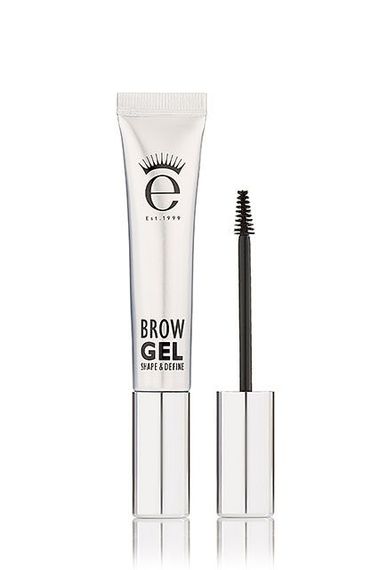 You want: Defined brows
The hack: Tinted brow gel or brown mascara
How it works: If your brows are in good shape, you can streamline your grooming with one multitasker, say our pros. Either product will thicken your arches, add color, and keep hairs in place.
Eyeko Tinted Brow Gel, $25, available at Eyeko.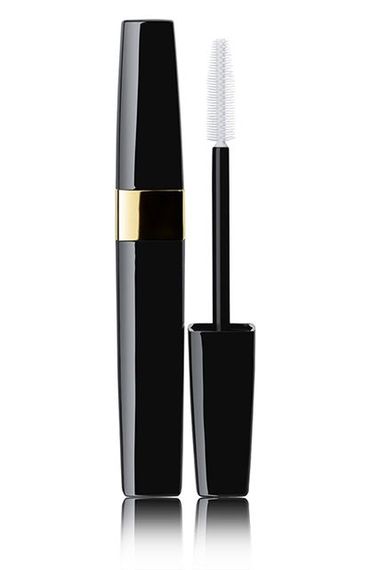 You want: A faux-lash look
The hack: Layer two different mascara formulas
How it works: Doubling up on formulas, like a thickening and lengthening combo, is an easy way to pump up your fringe without falsies or extensions. "The key is to comb your lashes between each coat. Don't wait until the end; otherwise they will be too crispy," says Bass. She recommends Chanel Inimitable mascara as a base -- "It gives you nice, separated lashes" -- topped with YSL Faux Cils, which "is thicker and has more punch."
Chanel Inimitable Volume Mascara, $32, available at Chanel.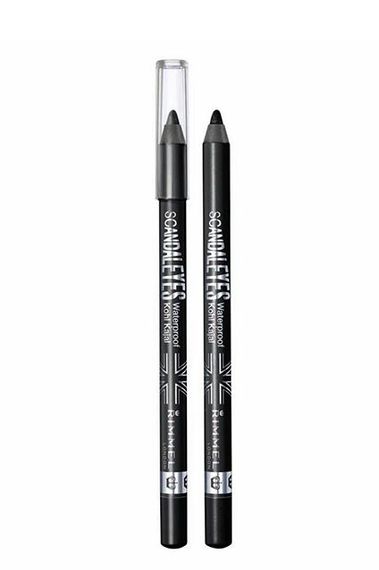 You want: Intense eye definition
The hack: Line your inner rims
How it works: Black liner on your waterlines opens up your eyes and gives you an intense look without needing tons of other makeup, says Bass. Apply it to both your inner and upper waterlines, and boom -- you're smoldering.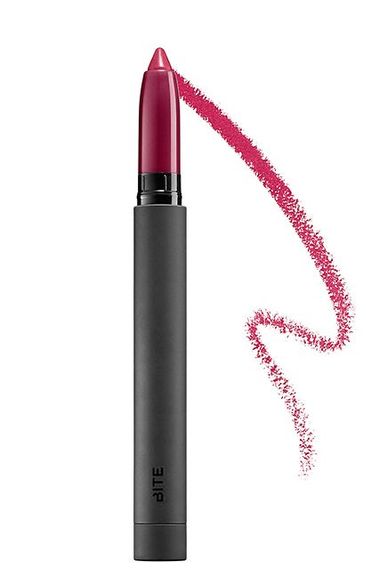 You want: Bold lips
The hack: A lip crayon
How it works: For a high-impact pout, lipstick is the gold standard -- but it's a little high-maintenance, and you'll probably need to add lipliner. A crayon gives you the same color payoff and keeps the edges of your lips neat and crisp.
Bite Beauty Matte Crème Lip Crayon in Framboise, $24, available at Sephora.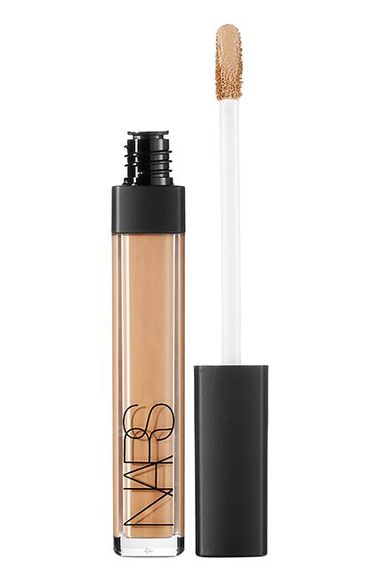 You want: A (natural-looking) Kylie Jenner pout
The hack: Concealer as reverse lipliner
How it works: For fuller-looking lips without color, use concealer around the edge of your lips, says Martin. "It brightens the skin around the mouth and makes the shape more pronounced."
NARS Radiant Creamy Concealer, $29, available at Nordstrom.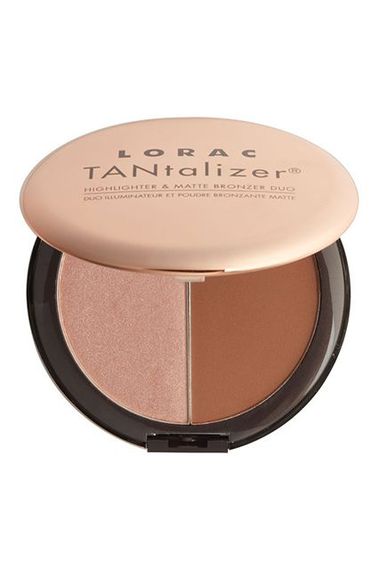 You want: To look glowy all over
The hack: Use a highlighter-and-bronzer duo on your eyes and face
How it works: After you warm up your skin with bronzer and add highlighter to your cheeks and browbones, apply the same tones on your eyes. Blend bronzer in the creases and around your lashline to define and create depth, and finish with highlighter on your lids for a brightening effect.
Lorac TANtalizer Highlighter & Matte Bronzer Duo, $33, available at Ulta Beauty.
By: Erica Metzger