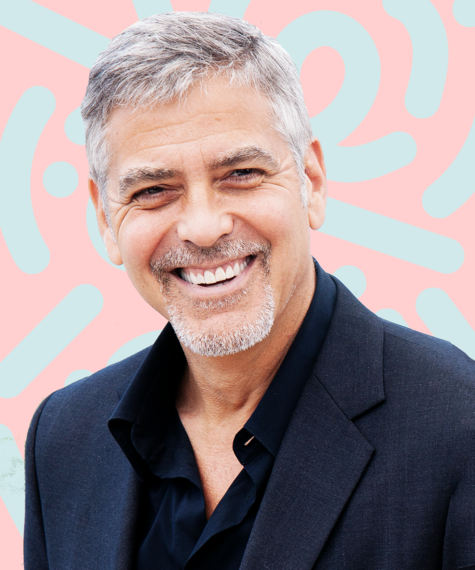 From Cleopatra to Clara Bow, Marilyn Monroe to the entire Kardashian clan, we've long been culturally obsessed with the beauty secrets of beautiful, famous women. But the truth is, the men of history, Hollywood, and those in our own lives sit on a gold mine of clever self-care tips, too.
To help dispel the myth that men don't spend time on their appearance -- and more importantly, to soak up some of their supreme getting-ready know-how -- we culled the best beauty tips from the gents, many of which have us rethinking our own strategies. Want in on ageless Pharrell's moderately-priced, must-have cleanser? Or Harry Brandt's strategy for creating a total look from a single makeup item? Looking to unlock the secret of Zac Efron's ever-perfect hair? Click through for the best self-care tips to nab from the men.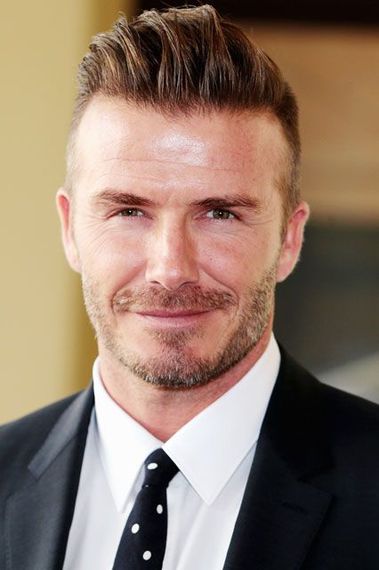 Photo: Chris Jackson/WPA Pool/Getty Images.
The Man: David Beckham
The Lesson: Celebrity skin in seven minutes
In a Biotherm Homme video, Beckham says of his daily skin-care routine, "I cleanse. I moisturize. I'm in and out in seven minutes."
In 2014, that may have meant nabbing wife Victoria Beckham's Lancer Skincare The Method: Polish and The Method Nourish anti-aging moisturizer, as Elle reported. Now that Mr. Beckham has partnered with Biotherm Homme, we bet he's got his own supply of multi-step skin care.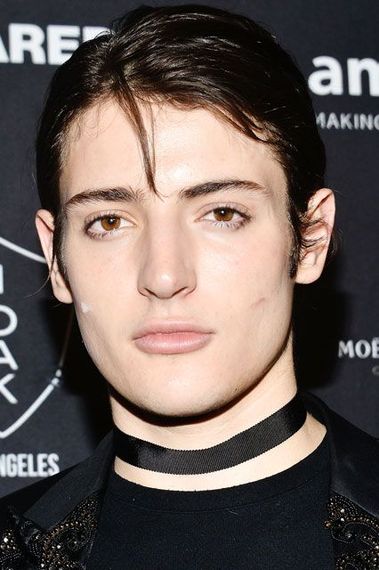 Photo: Cindy Ord/Getty Images.
The Man: Harry Brant
The Lesson: Eyeshadow doubles for all kinds of makeup
Harry Brant and brother Peter know a few things about makeup mastery. The brothers have gotten personal pointers from makeup artist Pat McGrath. (The brothers call her Mother Makeup.)
"Mother Makeup never uses brushes because the heat of your fingers helps products go on smoother," Harry says. And they've launched their own MAC Brant Brothers Collection, which includes an eyeshadow quad stocked with natural shades, designed to deliver more than just a daytime eye look.
"I frequently lose my makeup and will only have one thing in my backpack," Harry says. "You can do anything just with an eyeshadow palette. You can use rich shades in any eyeshadow palette as contour, and more white colors as highlighter."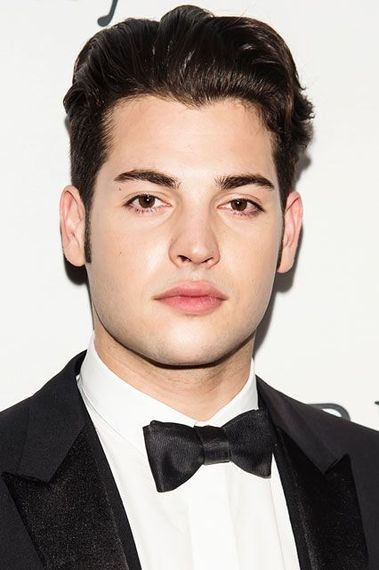 Photo: Taylor Hill/Getty Images. HOTO:
The Man: Peter Brant
The Lesson: Create major hair hold without icky stiffness
Nobody likes crunchy hair. To help keep hair soft, even with serious styling products, Brant suggests this trick: "Mix a pomade or any cream-based hair product with hair oil and it won't harden in your hair," he says.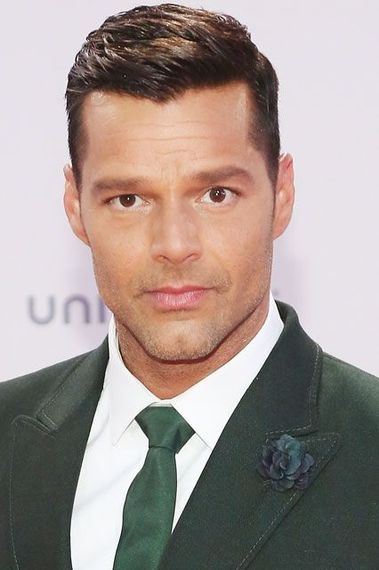 Photo: GIlbert Carrasquillo/Fimmagic/Getty Images.
The Man: Ricky Martin
The Lesson: Don't forget your mitts
We love that the Latin singer regularly posts his glam sessions on Instagram. One of the biggest takeaways? The skin on your hands can age you just as much as the skin on your face. To take care of both, Martin multi-masks with sheets aimed at hand, lip, and face rejuvenation.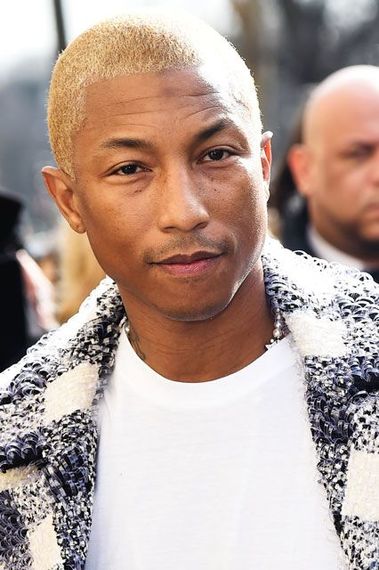 Photo: Juan Naharro Gimenez/Wire Image.
The Man: Pharrell
The Lesson: Listen to your derm (and Naomi Campbell)
In 2013, the seemingly ageless music phenom told Into The Gloss, "Years and years and years ago, Naomi Campbell pulled me aside and said, 'Listen, this is what you have to do -- you have to go to a dermatologist.'"
And he did, happily. On Dr. Elena Jones' recommendation, Pharrell uses, "Glytone Self-Foaming Cleanser, which I wash off with cold water to close my pores. I follow that with a clearing toner and moisturizer, also from my dermatologist."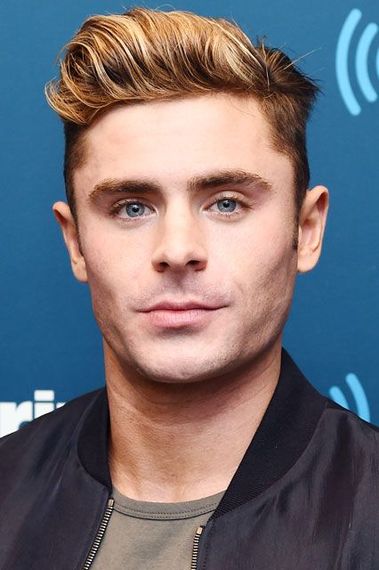 Photo: D Dipasupil/Film Magic/Getty Images.
The Man: Zac Efron
The Lesson: Skip a shampoo
Like a crystal-horned unicorn, Zac Efron's hair is stuff of legend. How does he get it so perfectly tousled? According to Boston.com, the actor revealed all back in 2009, when he told Top of the Pops, "If you really want your hair to look good, just don't wash it for a day. That's my secret." So long, shampoo.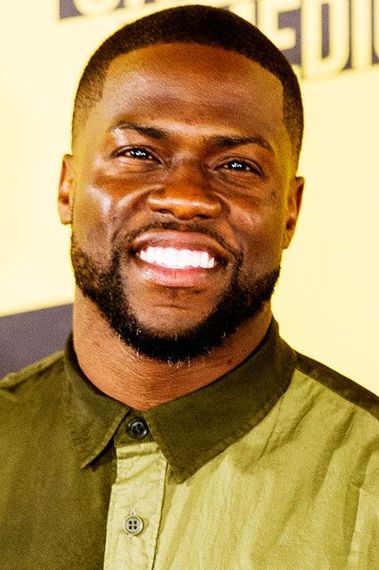 Photo: Ilya S. Savenok/Getty Images.
The Man: Kevin Hart
The Lesson: Invest (heavily) in serious skincare
"Listen, your face is your money," Kevin Hart told BET. "I gotta stay focused and take care of my skin!"
And Hart does not eff around. The comedian broke down his luxe skin routine for the music outlet, saying, "I use La Mer scrub and after I use the scrub I use the wash. Then, I use a hot towel to clean it off. After I take it off, I then take a replenishing moisturizer and put that on my face. And I cover that with a sealant."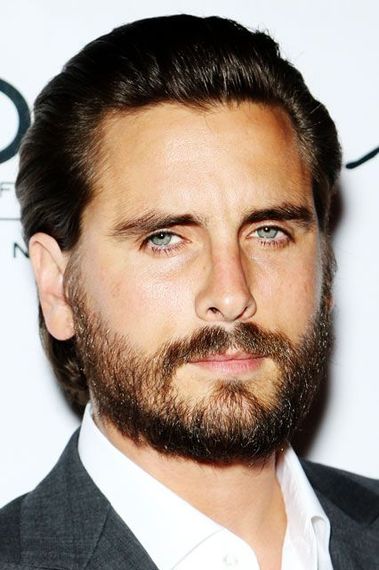 Photo: Laurent Koffel/Gamma-Rapho/Getty Images.
The Man: Scott Disick
The Lesson: Splurge on a money moisturizer
Kevin Hart isn't the only man who swears by La Mer. In 2013, Scott Disick told Haute Living that every day, precisely at 10:30 a.m., the reality player moisturizes with Crème de la Mer. And apparently he takes his time working that lotion in, dedicating 30 minutes to the ritual, according to the report.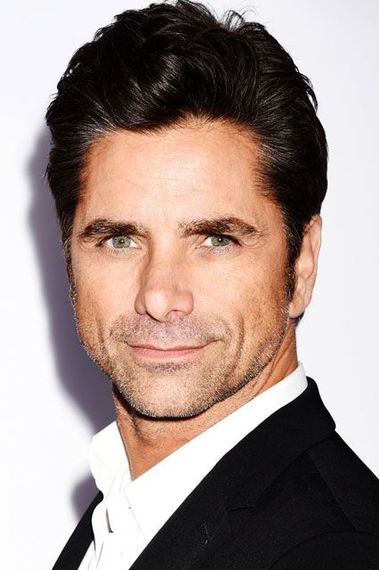 Photo: Jeffery Mayer/Getty Images.
The Man: John Stamos
The Lesson: Let your skin breathe
How does one achieve Most Beautiful People-dom, as deemed by People? According to Stamos, that means going easy on the face paint every now and again.
"I'm 100% all man," he told the publication when asked how the now 52-year-old maintains his hotness. "So, on Sundays I do wear a little less makeup."
He may have been half-joking, but the practice is something Kim Kardashian says she does every Tuesday.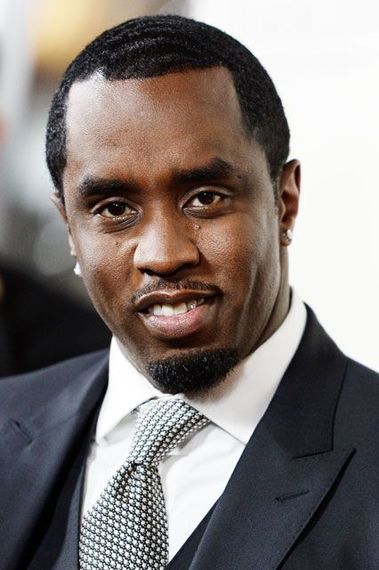 Photo: Jacopo Raule GC Images.
The Man: Sean Combs:
The Lesson: Keep several (luxury) brands in rotation
One way to ensure you stick with a nighttime skin regimen? Stock your medicine cabinet with plenty of luxe options.
"My bathroom is filled with so many different toiletries, so every night is a different experience," Sean Combs told Into The Gloss.
Among products in heavy rotation for his before-bed skin ritual are rejuvenating and hydrating serums from Natura Bissē and NARS (he name-checks Optimal Brightening Concentrate), along with a bevy of sheet masks. Sure, this strategy for fighting self-care boredom will cost ya, but we'd expect nothing less from a music impresario who invented modern-day #yachtlife.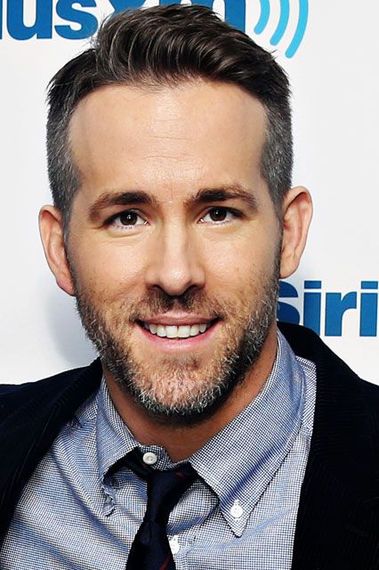 Photo: Amanda Edwards/Wire Image. PHOTO: AMANDA EDWARDS/WIREIMAGE.
The Man: Ryan Reynolds
The Lesson: Find your own signature scent
We wonder exactly how many unused bottles of gifted fragrance we would have amassed before realizing what Ryan Reynolds already knows: You can't rely on others to source your next signature scent.
The Deadpool star told Best Health, "I think [fragrance is] a personal thing. I don't think it's necessarily a good thing when someone buys it for you. So, I'm pretty much the captain of that ship."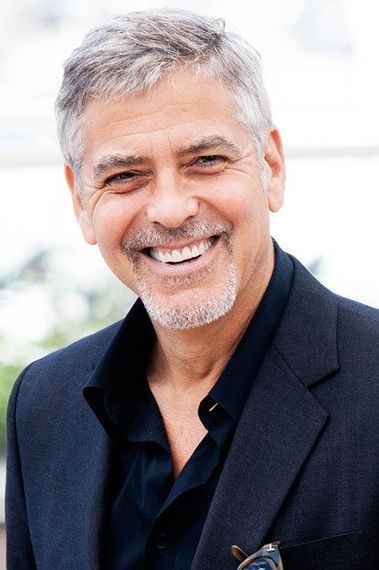 Photo: Araya Diaz/Getty Images.
The Man: George Clooney
The Lesson: Go high/low
Sometimes, it takes the influence of those with the deepest pockets to really value how great a drugstore buy can be. When asked how he pampers himself, one of the world's biggest movie stars told the Mirror, "I hit the spa and I enjoy steam rooms, but I really don't use any specific product. Just a good Ivory soap will do."
And at just 60 cents a bar, following Clooney's approach leaves more dough for some pretty swank spa treatments. Apple stem cell facial, anyone?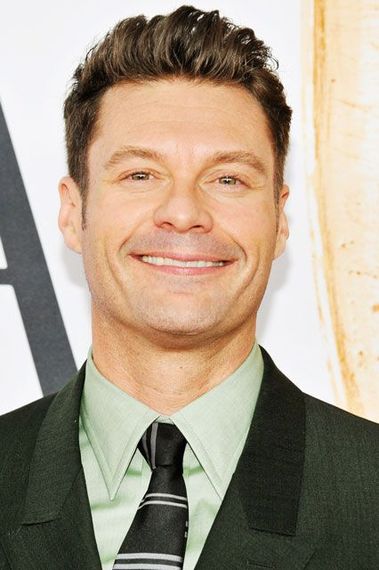 Photo: Anthony Harvey/ Getty Images.
The Man: Ryan Seacrest
The Lesson: Try an unconventional skin cream
On the Ryan Seacrest Show, the host and media mogul shared a secret to how he Benjamin Buttons through life: sheep placenta.
"I think I've put sheep placenta around my eyes before," he said, of the nutrient-rich substance. He also attributed the stuff to his boyish good looks when shooting down Botox rumors during an American Idol panel in 2011.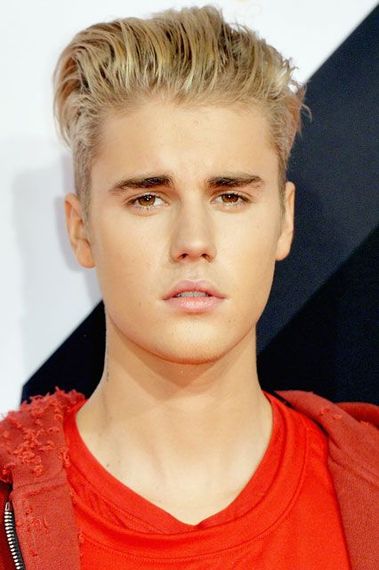 Photo: Gabe Ginsberg/Getty Images.
The Man: Justin Bieber
The Lesson: The family that pedis together, stays together
The best way to bond with your mom? Splurge on side-by-side pedicures. Last week, the "Love Yourself" singer posted a pic of his mom and himself (and fellow singer Khalil) getting Starbucks-fueled pedicures, proving the best way to beauty is with the ones you love.
By: Erika Stalder