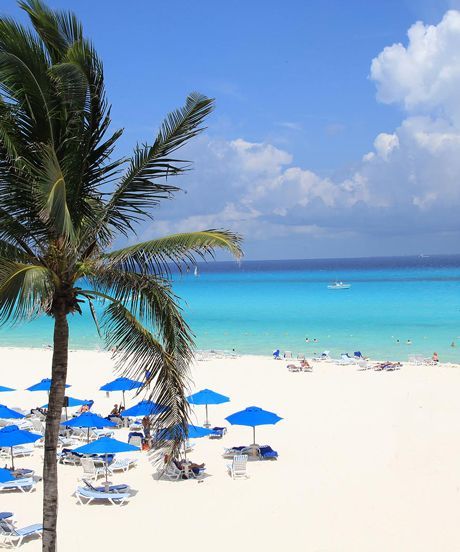 Photo courtesy of PlayaDelCarmen.com
Fall is so close we can almost feel it -- but it's not quite here yet. And our productivity levels are at an all-time low as we dream about squeezing every last drop out of summer. We need the beach, and we need it now. But we also need it to be affordable.
Ahead, find a gallery full of sandy stretches, azure waters, clear skies, and tropical lodgings. Fear not, it ain't just mesmerizingly beautiful clickbait; all these places are actually inexpensive. Scroll on through to see the 18 beach breaks that you -- yes, you -- can actually take.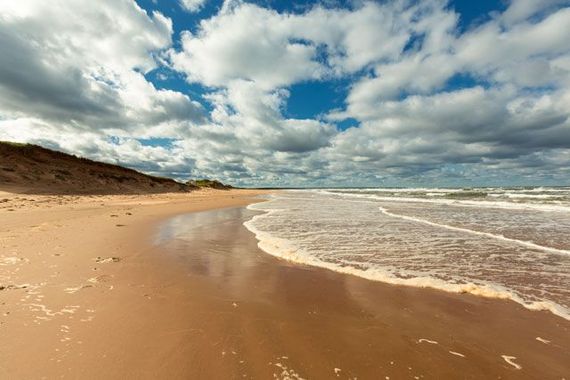 Photo: Barrett & Mackay/Getty Images.

Brackley Beach, Prince Edward Island
Brackley Beach provides a quiet escape into nature. In this magical place, you can relax on the many miles of pristine beaches or take a trip to the nearby Dunes Studio Gallery for island art and delicious, unique cuisine. The beach town is also home to Prince Edward Island's only drive-in movie theater.
Cost Of Getting There: Roundtrip flights to and from New York City start at $279 with Air Canada. Flights land at Charlottetown Airport, just 15 minutes from Brackley Beach.
Where To Stay: Shaw's Hotel and Cottages offers beautiful views of Brackley Bay. Private cottages start at $140; standard rooms go for about $112 a night, depending on the season.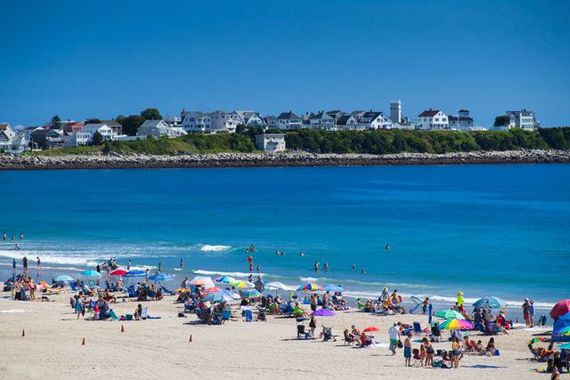 Photo: Walter Bibikow/Getty.
Hampton Beach, New Hampshire
Hampton Beach is the busiest beach community in the state of New Hampshire, and as an added bonus, the ocean water is among the cleanest in the country. There are fun events planned in town nearly every night during the high summer seasons. The town also offers activities all year-round, like September's Seafood Festival and the famous holiday parade in December.
Cost Of Getting There: New Yorkers can make the five-hour drive, but if you live further away, you can fly into Manchester-Boston Regional Airport about an hour away. Flights from most major airports around the country fall in the $200-$300 range.
Where To Stay: Ashworth's by the Sea is right on the beach, as its name suggests. Clean and comfortable rooms start around $150 per night. The hotel has a seasonal rooftop bar from which you can admire beautiful and bustling Hampton Beach.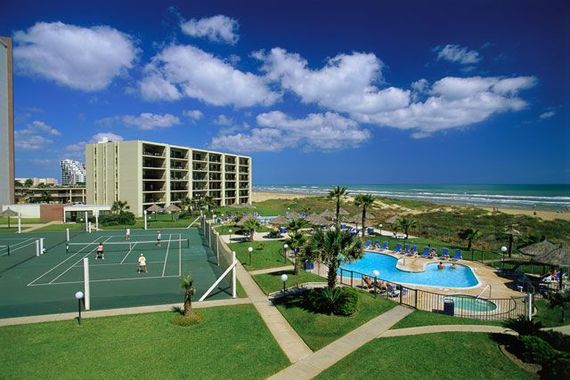 Photo: Getty Images
South Padre Island, Texas
Nestled off the southernmost tip of Texas, South Padre Island is an ideal location for a laid-back beach escape. The only island in Texas, South Padre features 34 miles of soft, white sand, and was named one of the world's most beautiful barrier islands by Fodor's.
Cost Of Getting There: Round-trip tickets from major U.S. cities run in the $400 range. Most flights will land in Valley International Airport, and it's about an hour's drive to the island.
Where To Stay: Rated the number-one South Padre Island hotel on TripAdvisor, the recently renovated La Copa Inn Beach Hotel offers comfort and convenience. Score a deal on a room for around $128 a night.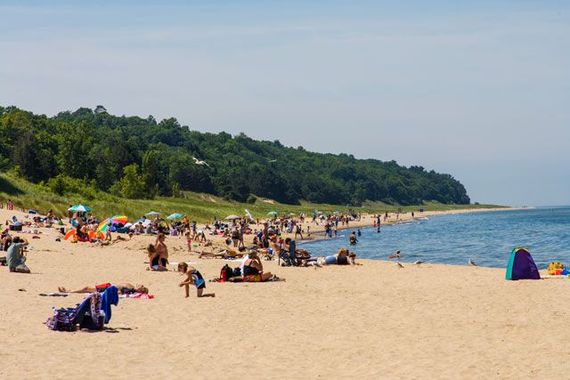 Photo: Getty Images.
Saugatuck, Michigan
When thinking about possibilities for beach vacation spots, don't overlook the Great Lakes. Saugatuck is home to Oval Beach, one of Lake Michigan's most beloved beaches. The small shore town also offers incredible art galleries and the historic Mount Baldhead, a hiking trail with breathtaking views of the surrounding area.
Cost Of Getting There: Flights from New York start at $309 round-trip. You'll land at Gerald R. Ford International Airport in Grand Rapids, and from there, it's a 45-minute drive to Saugatuck.
Where To Stay: This beach town is known for its B&Bs, but staying at the waterfront cottages can cost a pretty penny. Try The Starlite Resort, which offers standard rooms starting at around $167 a night. The hotel is located just minutes from downtown and the beach, so you'll have easy access to the best of both worlds.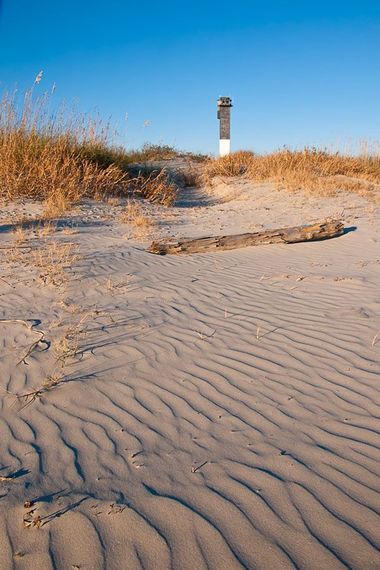 Photo: Getty.
Isle Of Palms, South Carolina
Isle of Palms is one of five islands off the coast of historic Charleston. Its nearly 2,880 acres include championship golf courses, marinas for boating trips, a thriving local business district, and miles of beaches perfect for relaxation and rejuvenation. Consider renting a car so you can travel into downtown Charleston -- just 12 miles away -- for tours, great shopping, and amazing restaurants.
Cost Of Getting There: Round-trip flights from New York start as low as $148. You'll land at Charleston International Airport, which is about a 40-minute drive from Isle of Palms.
Where To Stay: Put the money you saved on your cheap flight towards a stay at Wild Dunes Resort, the top-rated accommodation on the island. A one-bedroom condo starts at $256 a night.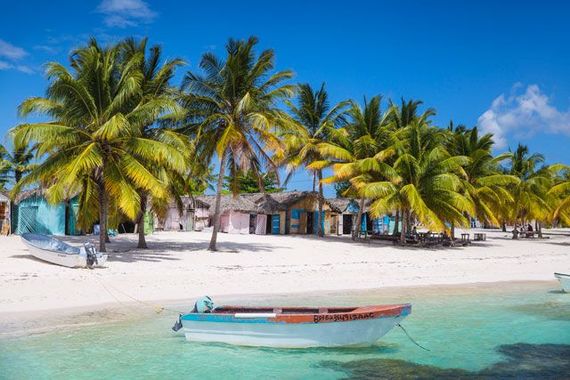 Photo: Getty.
Punta Cana, Dominican Republic
Punta Cana offers everything you ever wanted in a tropical vacation, from water sports and spa treatments to horseback riding and tennis. Oh, and of course, the beach. Get acquainted with the native wildlife at Manati Park and experience the local culture by visiting Altos de Chavón, a modern-day artist's village.
Cost Of Getting There: Round-trip flights from NYC start at around $440. Flights from other major U.S. cities fall in the $300-$500 range.
Where To Stay: AlSol Luxury Village is located on Cap Cana, a private resort area in Punta Cana. Offering breathtaking views at every turn, AlSol's design includes 300 villa-style suites starting at just $125 a night.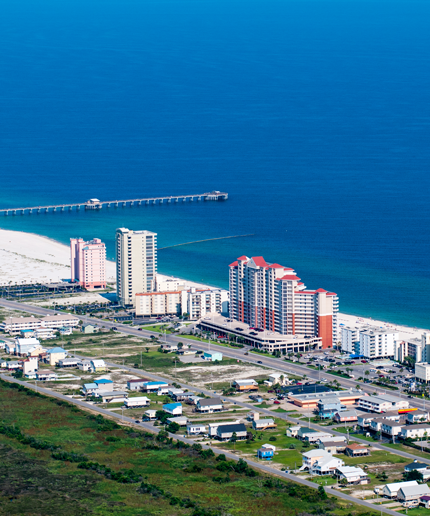 Photo: Getty.
Gulf Shores, Alabama
Nestled off the Gulf of Mexico, Gulf Shores is a 32-mile stretch of soft, white sand beaches and clear blue waters that you'd never expect to find in Alabama. Spend your days zip-lining, golfing, fishing, or splashing around in the water. Come nightfall, sample the regional cuisine while enjoying the musical stylings of hometown celebrity Jimmy Buffett.
Cost Of Getting There: Roundtrip airfare from most major U.S. cities will cost around $400. You can fly into either the Mobile Regional Airport or Pensacola International; both are about an hour's drive from Gulf Shores.
Where To Stay: Situated right on the beach, Phoenix All Suites Hotel offers the best of both worlds: the luxury (and privacy) of a condo, and the amenities of a hotel. Rates start at around $135 a night.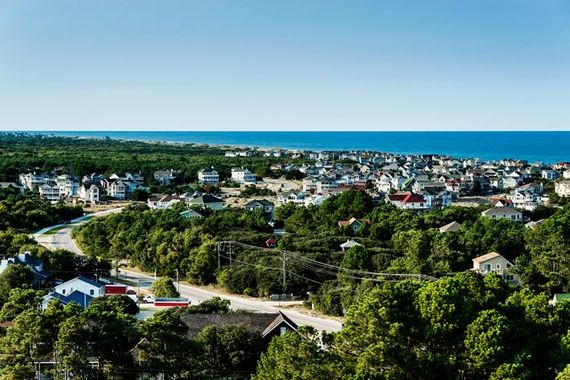 Photo: John Greim/Getty.
Outer Banks, North Carolina
For a perfect domestic beach vacation, hit North Carolina's Outer Banks. There, you'll find open-sea beaches, gorgeous state parks, and the best seafood North Carolina has to offer. Climb the tallest brick lighthouse in America at Cape Hatteras or go fishing off Jennette's Pier. You don't even need to leave the country for this slice of paradise.
Cost Of Getting There: A round-trip plane ticket from New York will cost in the $300-$400 range. You'll land at the Coastal Carolina Regional Airport, which is about a three-hour drive from the Outer Banks.
Where To Stay: Check into Ocracoke Harbour Inn, which offers 16 rooms and seven suites on beautiful Silver Lake, in the heart of the fishing village of Ocracoke. Nightly rates run around $140.
For more of our fave beach destinations, visit Refinery29.
By: Alice Tate & Justine Goodman