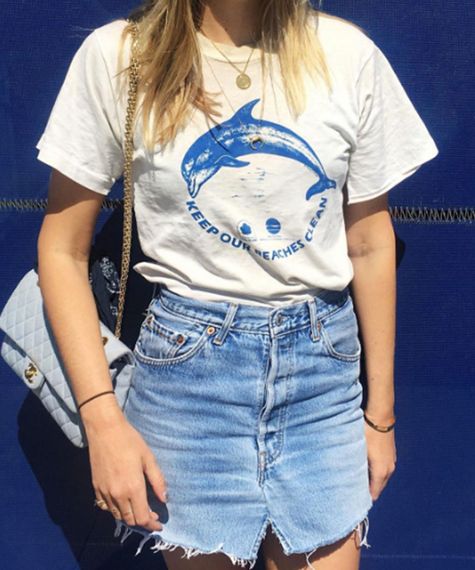 Photo: via @CamilleCharriere.
If you ever want to know what specific items are trending during any given season, Instagram can answer your query with one quick scroll. For those who follow a plethora of fashion folk, it's pretty easy to see the brands and items that catch on like wildfire among editors and bloggers, and continue to go viral from there.
This summer, the most prevalent pieces on social media are a mix of big-name splurges and indie-brand accessories. And while they don't all come super cheap, the 20 picks ahead are sure to make a statement -- and inspire your wardrobe for months to come.
Scroll through to find the summer It items that are taking over Instagram and let us know which popular duds you'll be buying into this summer.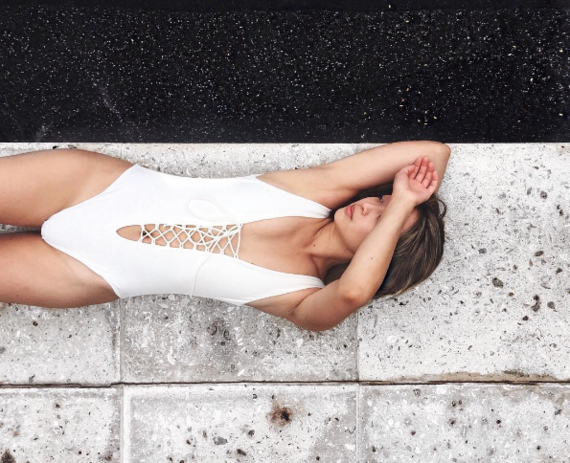 Photo via @TheSerenaGoh.
What happens when a famous blogger collaborates with a swimwear brand? A suit that's sure to dominate Instagram.

Onia x WeWoreWhat Danielle One Piece, $195, available at Onia.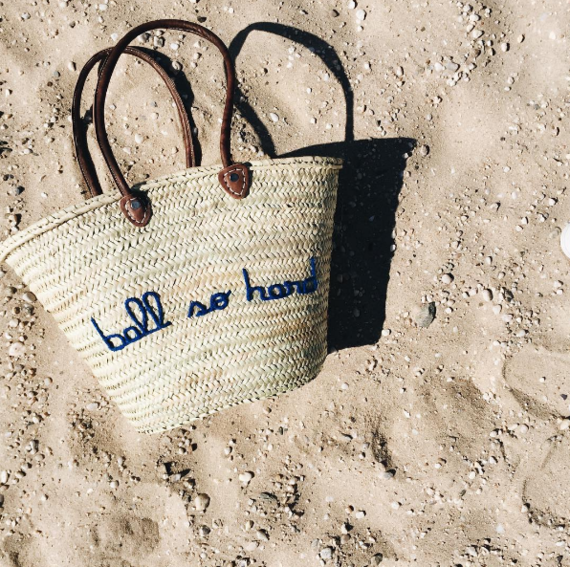 Photo via @WeArePoolSide.
You won't be able to hit the beach this summer without seeing at least a few of these customizable totes, which are currently available exclusively on Moda Operandi (and are sure to sell out).
Poolside Bags Exclusive Customizable Panier Original Tote, $250, available at Moda Operandi.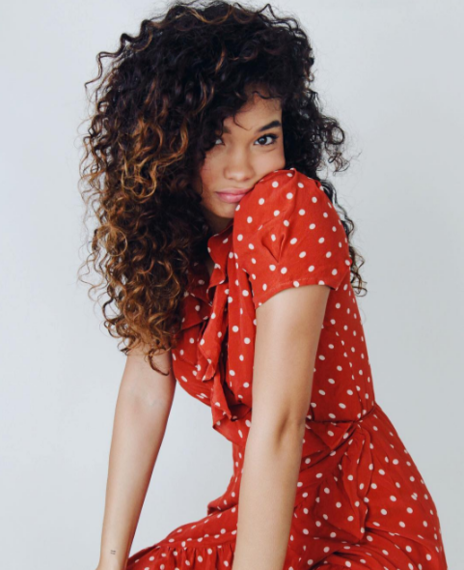 Photo via @Ashely_Moore_.
This brand has Instagram to thank for its popularity -- and its flirty dresses don't show any sign of slowing down.
Realisation Par Valentina Dress, $180, available at Realisation Par.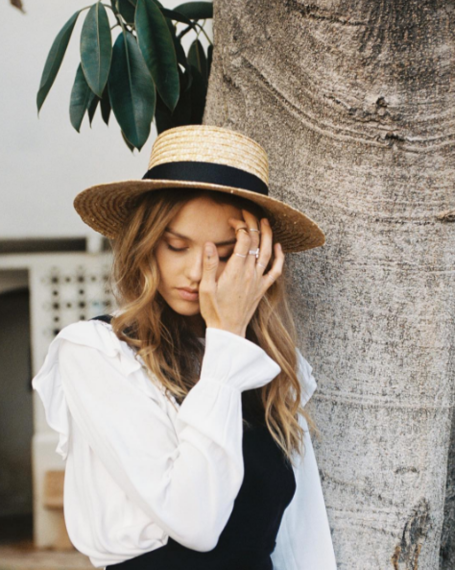 Photo via @LackofColoraus.
Bloggers love a good boater hat and this Australian brand seems to be the label of choice.
Lack Of Color Spencer Boater, $59, available at Lack of Color.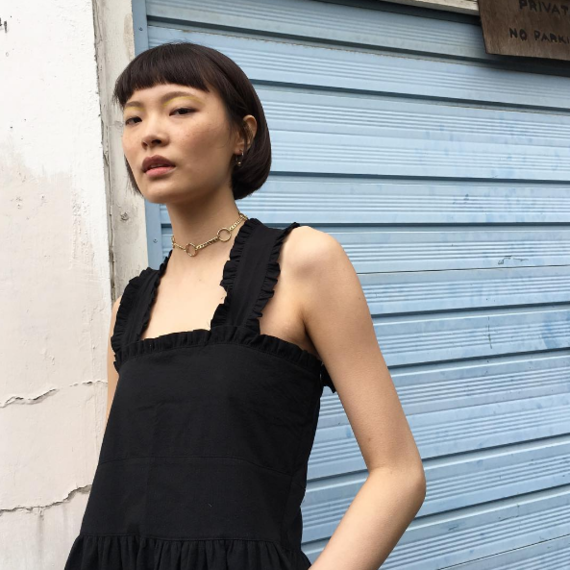 Photo via @Freckle_London.
Cool girls all over the world have been seen sporting this badass-meets-delicate choker that's too rad to take off.
Justine Clenquet Chloe Choker, $95, available at Opening Ceremony.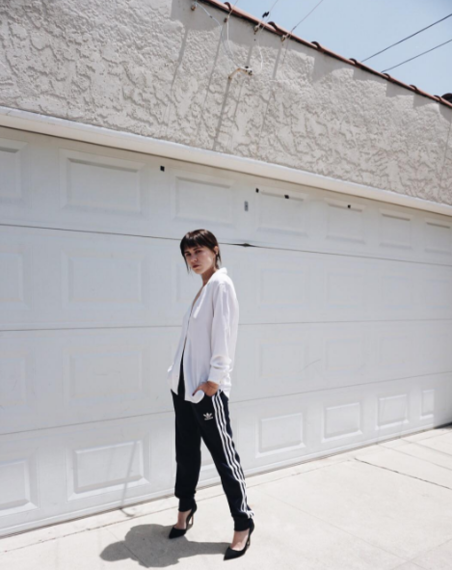 Photo via @AlwaysJudging.
You wouldn't think of sweatpants as a summer must-have, but Adidas track pants are having a major moment among the fashion crowd.
Adidas Cigarette Pants, $60, available at Adidas.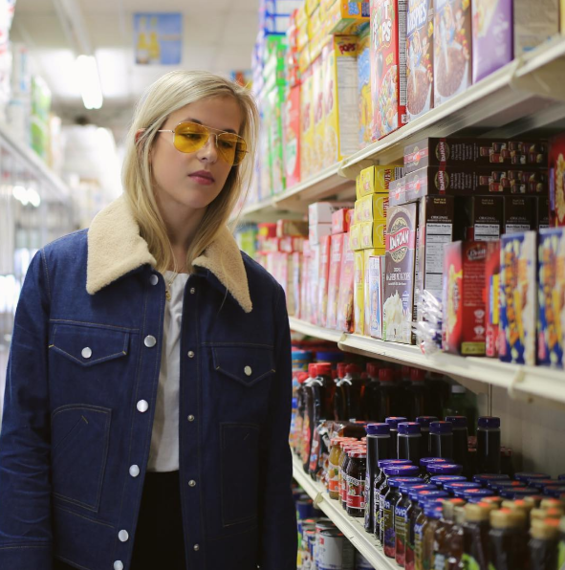 Photo via @SavWhite.
Like it or not (and creep-factor aside), tinted glasses are back and Acne's variation is too stylish to resist.
Acne Studios Spitfire, $400, available at Acne Studios.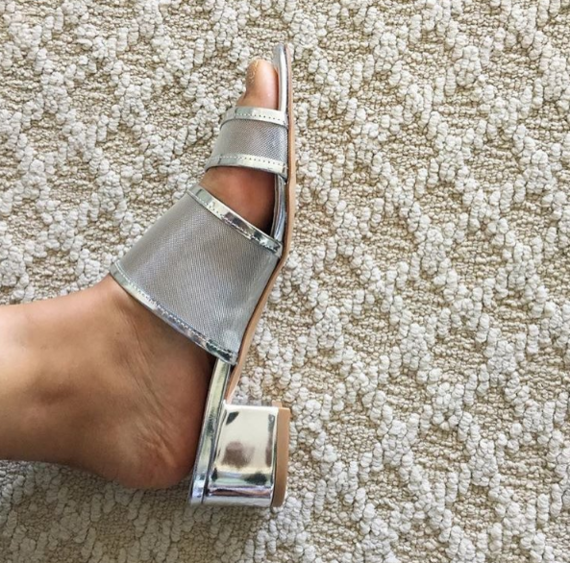 Photo via @LisaSaysGah.
Good news for all: Low heels -- like this metallic pair by Maryam Nassir Zadeh -- will be trending all summer long.
Maryam Nassir Zadeh Martina Slide, $408, available at Maryam Nassir Zadeh.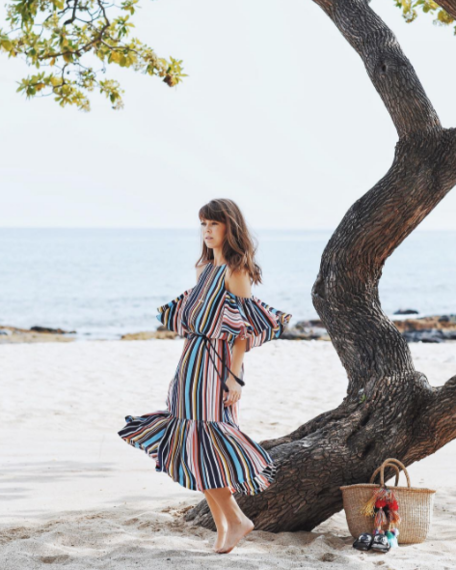 Photo via @MarGoandMe.
Affordable e-retailer Storets is quickly becoming a favorite among bloggers, and we can see why -- we can't wait to stock up on all of its on-trend summer dresses, like this colorful one we've been seeing all over the place.
Storets Lovers Gonna Love Slip Dress, $128, available at Storets.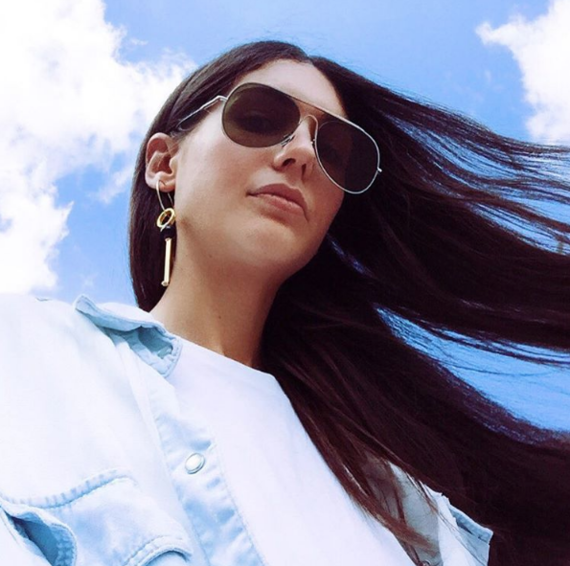 Photo via @Dilettabonaiuti.
The single-earring trend is going strong. If you haven't yet embraced the style, look no further than Sorelle for minimalist-approved statement pieces that have been flooding our feeds.
Sorelle Anja Earring, $120, available at Sorelle.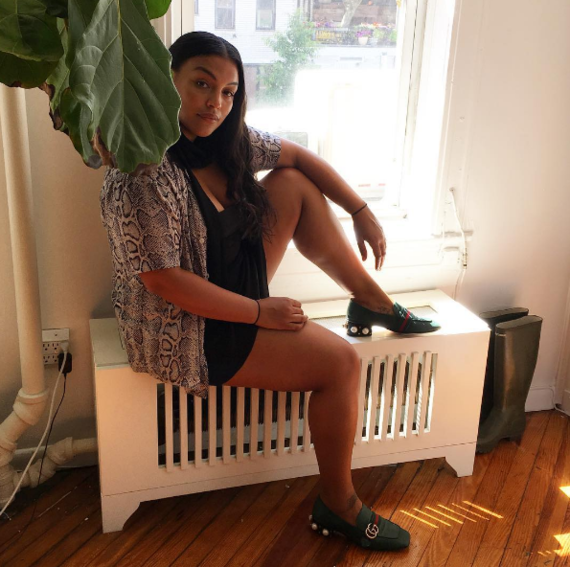 Photo via @PaloMija.
Move over, gladiator sandals -- loafers are the footwear of choice with everything from jeans to dresses.
Gucci Leather Mid-Heel Loafer, $1,100, available at Gucci.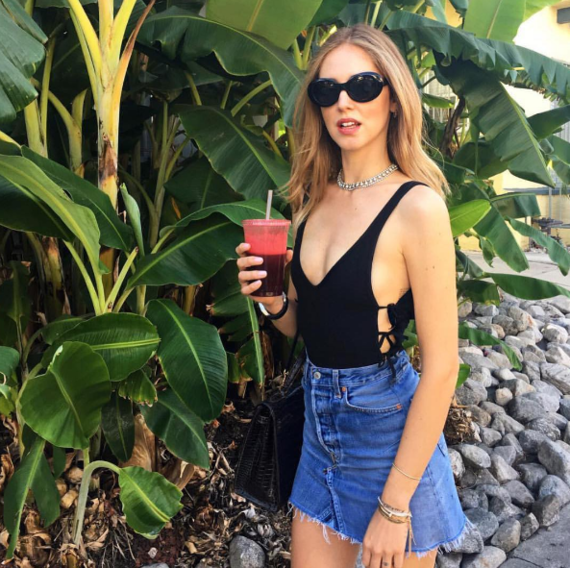 Photo via @AreYouAmI.
Blogger Rumi Neely's brand, Are You Am I, continues to pop up on It Girls everywhere -- this bodysuit has been worn by Chiara Ferragni and Bella Hadid alike.
Are You Am I Naia Bodysuit, $129, available at Are You Am I.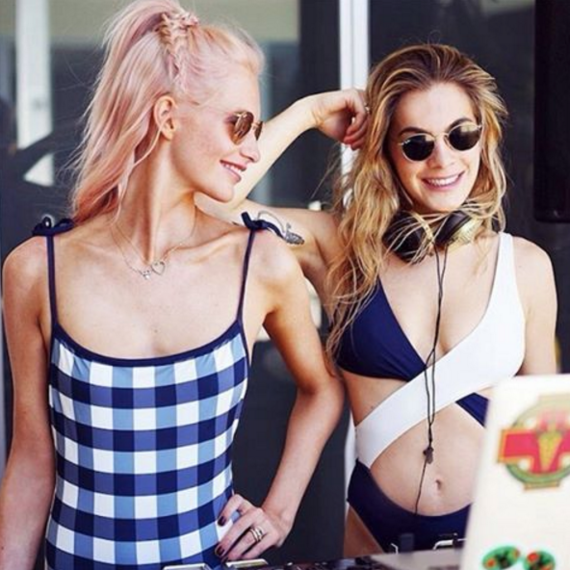 Photo: via @Vibeist.
Gingham lovers have to check out the Solid & Striped collaboration with Poppy Delevigne, which has been a huge hit among bloggers and DJs.

Solid & Striped The Poppy Tie One-piece, $158, available at Solid & Striped.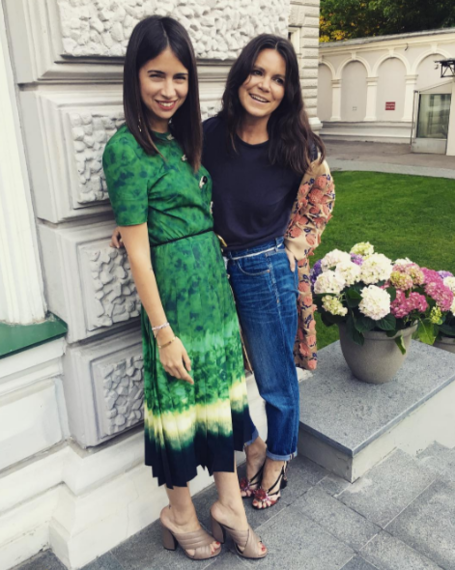 Photo via @NGoldenberg.
We knew tie-dye would be a prominent trend this summer, but this Altuzarra dress appears to be a crowd favorite for weddings and vacations.
Altuzarra Ilari Printed Batik Dress, $2,295 $1,606, available at MyTheresa.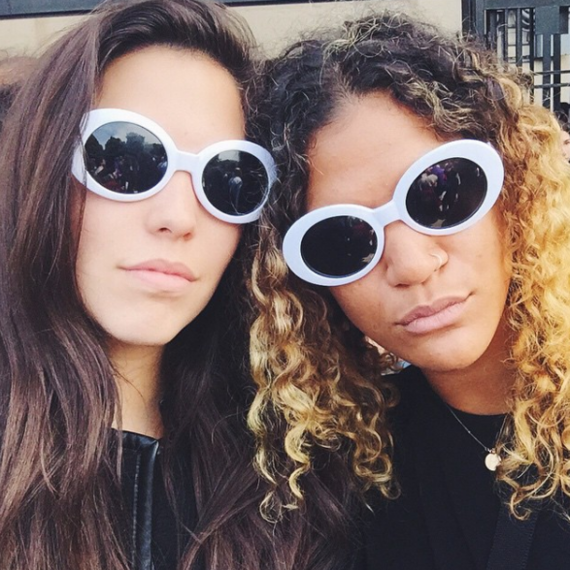 Photo Via @BriannaMPorter.
Kurt Cobain-inspired shades are still blowing up -- bonus points if you match with your bestie.
Raen Luxury Wig Figurative Round Sunglasses, $150, available at Raen.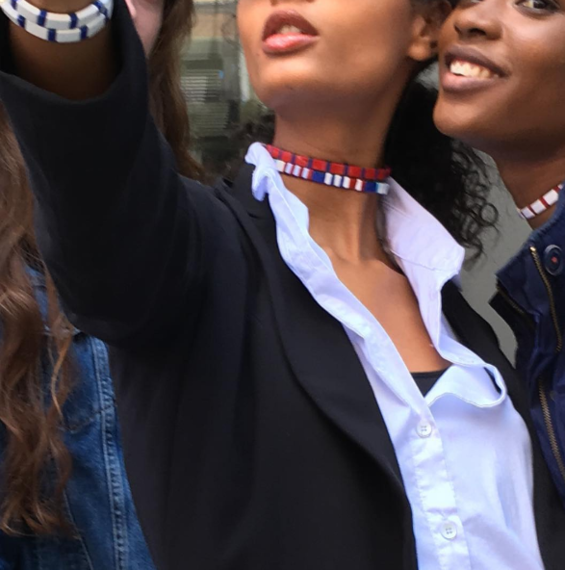 Photo via @RovAnneAssoulin.
Fashion-girl favorite designer Rosie Assoulin has a sister who makes some sweet jewelry. Needless to say, it's already being worn like crazy.
Roxanne Assoulin Spectrum Choker, $120, available at Roxanne Assoulin.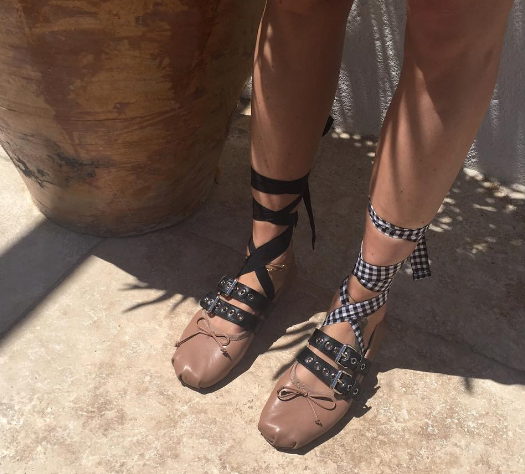 Photo via @PernilleTeIsbaek.
If you needed any proof that the ballet flat is back with a vengeance, the popularity of Miu Miu's statement lace-up flats should make things crystal clear.

Miu Miu Leather Lace-up Ballet Flats, $550, available at Saks Fifth Avenue.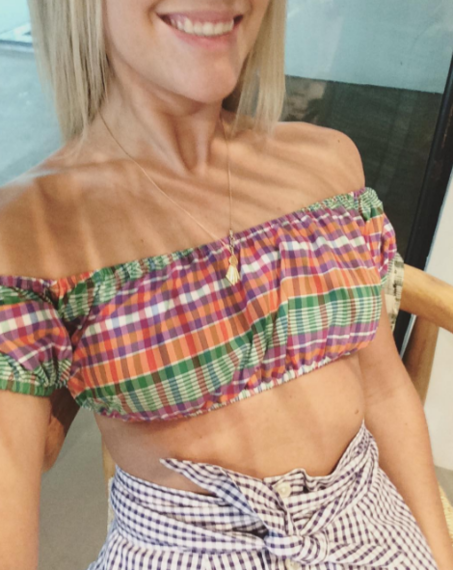 Photo via @BethanyMorgio.
A bathing suit top that doubles as an actual top? No wonder this suit is catching on -- you get double the bang for your buck.
Lisa Marie Fernandez Leandra Off-The-Shoulder Printed Stretch Cotton-blend Bikini, $380, available at Net-A-Porter.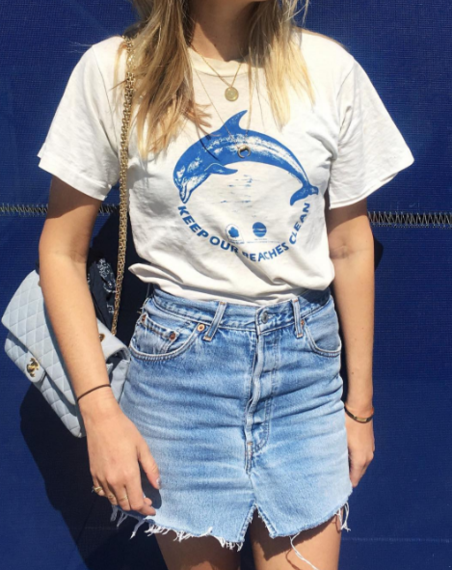 Photo via @CamilleCharriere.
You couldn't scroll through Insta without seeing Vetements' popular hoodies a few months back. Now that summer's officially here, the brand's denim miniskirt is having the same effect.

Vetements Denim Cotton Paneled Mini Skirt, $1,071 $536, available at L'Inde Le Palais.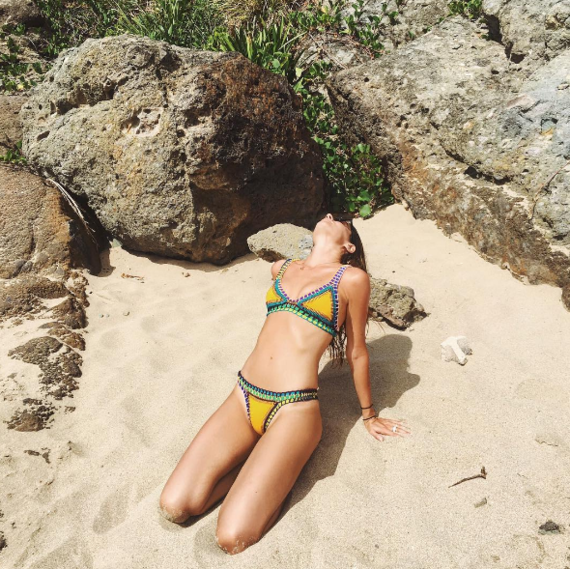 Photo via @GalaGonzales.
This brand should probably change the name of its hugely popular swimsuit to The Blogger Bikini, because that's basically what we're calling it at this point.
Kiini Luna Crochet-trimmed Triangle Bikini Top & Briefs, $120-$165, available at Net-A-Porter.
By: Alyssa Coscarelli.
Also on HuffPost:
PHOTO GALLERY
Summer Destinations Still Worth The Tour