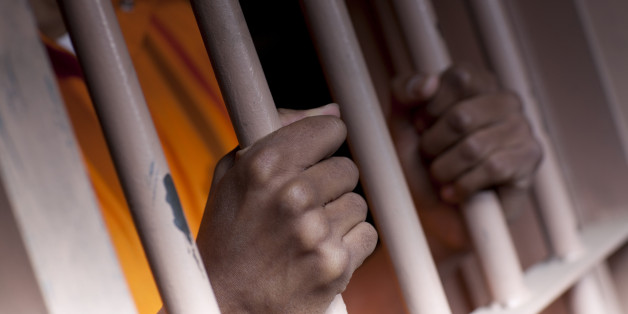 Where We Are (continued from Part 3)

15.) May - July: The New York Times channeled the shift of the zeitgeist with its editorial call to "End Mass Incarceration Now." It followed up, in July, with a six-part editorial calling for the legalization of marijuana.
16.) June: The Food and Drug Administration announced that it will evaluate marijuana for potential reclassification as a less dangerous drug, which, in terms of medical research and the drug policy reform debate, could have a significant impact.
17.) June: Bipartisan criminal justice reform legislation emerged from the office of Republican Senator Rand Paul (Co-sponsored with Democratic Senator and Majority Leader Harry Reid) to tackle the disenfranchisement of ex-felons (a "New Jim Crow" barrier). Though not as strong as previous ex-felon enfranchisement proposals (Democratic Senator Cardin's Democracy Restoration Act and Congressman John Lewis' Voter Empowerment Act, which, unfortunately, are both less promising, in this session of congress, given their lack of bipartisan support), the Civil Rights Voting Restoration Act would restore the federal voting rights of non-violent persons after they have served their time -- which would be a major step forward, if passed.
18.) July: More bipartisan criminal justice reform legislation came from the office of Republican Senator Rand Paul (Co-sponsored with Democratic Senator Cory Booker). The REDEEM Act (Record Expungement Designed to Enhance Employment) focuses on helping non-violent ex-offenders better reintegrate into the community and find employment in order to lower their chances of recidivating. The bill offers adults a way to seal non-violent criminal records, incentivizes states to increase the age of criminal responsibility to 18-years-old, allows for the sealing and expungement of juvenile records, restricts use of juvenile solitary confinement, and lifts the ban on SNAP (food stamps) and TANF (welfare) government benefits for low-level drug offenders. Although the bill does not address all of the "collateral consequences" or post-imprisonment "New Jim Crow" barriers (Pell grants, public housing, licenses, etc.) that make it all but impossible for ex-offenders (who are mainly nonviolent black or brown casualties of the drug war) to successfully reintegrate society and rebuild a productive life, if passed, it would be a big step in the right direction.
19.) State/Local Developments: Following Washington and Colorado's lead, the citizens of Alaska, Oregon, and D.C. appear poised to vote for the legalization of marijuana this November, and several other states/jurisdictions seem likely to follow suit in the not-too-distant future. In April, Maryland Governor Martin O'Malley signed state legislation making my home state of Maryland the 18th state to decriminalize marijuana (a total of 25 states and D.C. have now either decriminalized marijuana use or made it legal in some form, and Philadelphia is on the cusp of becoming the largest city to decriminalize). And there is now legislation pending in New York to make it the 19th state to decriminalize (a welcome development given the fact that, despite New York City Mayor de Blasio's historic January announcement that his city would be curbing Stop-and-Frisk -- the primary vehicle of the city's reckless and racially biased marijuana arrests -- NYPD's daily marijuana arrests under de Blasio have actually been higher, on average, than those under both Bloomberg and Giuliani; kudos to Brooklyn District Attorney Ken Thompson for the leadership he has shown by moving to stop the prosecution of people arrested on charges of small amounts of marijuana in his district).
The California Fair Sentencing Act passed the state Senate's Public Safety Committee. If the bill passes several more hurdles in the state legislature, it would revise California's outdated and unjust disparity in crack/powder cocaine sentencing; reduce mandatory sentences faced by people found with crack charged with intent to sell; make more defendants eligible for probation; and restrict the government's ability to seize homes, banks accounts, and other assets. There are also some surprisingly progressive recommendations in Republican-led Georgia's Criminal Justice Reform Council Report.
Finally, the "Ban the Box" movement, which aims to ban the box on job applications that asks if the applicant has ever been arrested or convicted of a crime (a "New Jim Crow" barrier), has been successful in 12 states and over 45 cities and counties for public employment; and some cities, counties, and states have required their private employers to adopt these fair hiring practices (with the latest developments coming out of Minnesota, where a grassroots effort, led by TakeAction Minnesota, not only developed the movement that ultimately passed statewide "ban the box" legislation, but also forced big-box retailer Target to "ban the box" in all of its stores nationwide; similar legislation was recently enacted in D.C., and is now pending in New York City).
These state/local developments shouldn't be taken lightly. They are the latest examples of how long-term structural changes can start at the state and local levels -- especially when there is gridlock at the federal level. Indeed, earlier this year, a Colorado Appeals Court ruled that the state's new marijuana law can be applied retroactively to overturn previous convictions in the state. Furthermore, a recent George Washington University Battleground poll found that the chance to vote on marijuana could be a catalyst for voter turnout, finding that 69 percent of voters polled said that they would be more likely to vote in an election if a proposal to legalize marijuana was on the ballot (those numbers were even higher for those who identified as liberals).
20.) Global Movement: Buoyed by Latin American leaders, human rights groups, Nobel-prize winning economists, the Global Commission on Drug Policy, and the United Nations (including an earlier, unprecedented joint statement from 12 UN entities, which called on nations around the world to end the criminalization of drug use and, instead, move toward "treating drug dependence as a health condition through evidence-informed and rights-based approaches"), worldwide protests erupted in over 100 cities on June 26, 2014, under the banner "Support, Don't Punish," calling for states/governments to turn away from a regime that criminalizes what should be a public health issue.
And next month (October) is the National Month of Resistance to Mass Incarceration, where thousands (supported by the likes of Michelle Alexander, Cornel West, and Noam Chomsky) are expected to stand up and speak out (through a month of panels and symposiums on college campuses, in neighborhoods, and places of worship; major concerts and other cultural expressions) to awaken and galvanize millions in preparation for powerful demonstrations nationwide on October 22, the National Day of Protest to Stop Police Brutality, Repression, and the Criminalization of a Generation.
As we witness the drug and criminal justice policies of the "greatest democracy in the world" lag behind those of an ever-expanding list of other countries around the world, more and more are coming down on the right side of history.
For the conclusion, "Where We Still Must Go" (Part 5), check here.