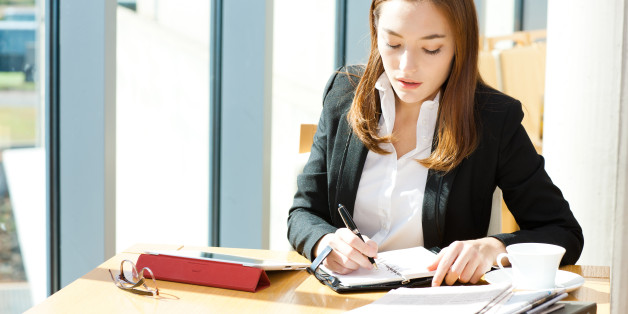 Many business professionals, top executives and people who earn a comfortable living struggle with the security of having a consistent pay check vs. pursuing the lifestyle or career they dream of having. Likewise, before I opted for lifestyle and career satisfaction over stability, I was faced with a similar dilemma.
If you work in sales, you probably know that pharmaceutical sales is one of the most lucrative industries to work in. That is, next to medical device sales where (I've heard) top-paid sales representatives can make upwards of half a million dollars a year. However, what many people don't know is that it takes an average of six months to a year to break into this trillion-dollar industry. That is, of course, unless you know someone.
Before I succeeded in breaking into the industry in 2005, I spent nine months pounding the pavement. I interviewed with some of the largest pharmaceutical companies in the world -- Johnson&Johnson, Novartis, GlaxoSmithKline, Takeda, Forest, Shire and so forth. (The first three being amongst the top five, earlier this April Novartis signed a series of multibillion-dollar deals with GlaxoSmithKline and Eli Lilly). Talk about big, big money.
After a few years of pushing drugs and consistently being ranked among the top five percent of the sales force, I came to a point in my career that many of us come to. I realized that I had lost the passion for what I was doing. Sure, the money and benefits were great, however, at the end of the day I wanted to help people and I didn't feel like I was doing that. Not to mention, I had been dreaming of taking a year off to travel the world for nearly a decade and was ready to finally take the leap.
Transitioning out of the corporate world to pursue other personal or professional goals may be challenging, however, with a little focus and perseverance it's definitely doable. Below are seven steps for transitioning out of the corporate world to help you find your bliss.
1. Make a choice.
We have to choose what we really want out of life. When we realize we no longer have a passion for what we're doing, it's time to take a step back to figure it out. In 2007, I decided I wanted to travel the world and 18 months later I was on a one-way ticket to Buenos Aires.
2. Set a deadline.
As soon I made the decision to take a year off to travel, I gave myself a deadline. I established an unofficial, "quit-my-job" date which helped me to better focus on my goal and gave me a time frame for which to achieve it.
3. Create a plan.
I didn't leave pharmaceutical sales overnight just like I don't expect you to leave your job next week. It took me an entire 18 months to organize my life and my finances. Yet once we commit to a deadline, it's a lot easier to establish a plan of action.
4. Do something every day.
It doesn't matter how big or small our goal is, all it matters is that we do something each day to move ourselves closer to achieving it. Each day, I researched places I wanted to visit, studied Spanish, reviewed my finances or made some other effort to move myself one step closer to quitting my job.
5. Really commit.
By doing each of the things above, we are committing ourselves to our goal, but really committing can be taken even one step further. Really committing means that at any decision that impacts our goal moving forward, we have to ask ourselves, "Will this get me closer to reaching my goal?" When the answer is no, we need to remember the goal and make decisions accordingly.
6. Be uncomfortable.
Often times, when we really want something, we have to do things that are outside of our comfort zone to achieve it. What was challenging for me was traveling the world alone. It wasn't how I envisioned traveling the world, yet I wanted to travel more than I wanted to wait for the perfect travel partner to show up. So I started dining out and going to the movies alone to prepare for my trip. It wasn't always comfortable, however, the commitment was there.
7. Keep the vision.
When we have a long-term goal, it's essential that we continuously keep the big vision at the forefront of our minds. During the 18 months, there were several times I wanted to quit my job before I had all of my finances in order; but I remained focused on the big picture and even transferred out of state so that I would stay on track.