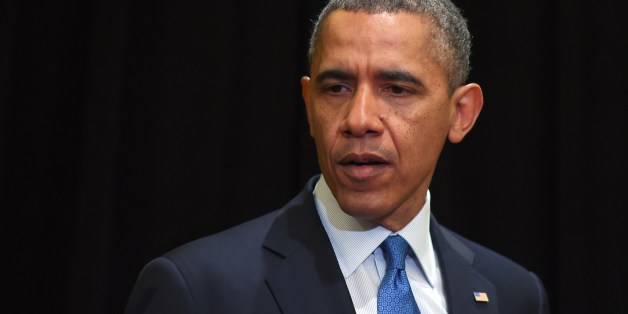 I urge President Obama not to build a library, but instead to build a center devoted to eradicating urban violence and to locate it in a Chicago neighborhood where that is an ever-present reality.
Different ideas for President Obama's future library are being actively circulated, even though the official announcement of the location will not be until 2015. One such idea is locating the future library in an economically depressed area in Chicago. Some residents think it could bring Hope and Change .
This is a good idea, but I believe a "library" is not enough to bring "hope and change" to what ails Chicago, and most of the United States.
I would certainly urge President Obama to choose a Chicago neighborhood that needs economic development, but I would also urge him not to build a "library," defined as a place to put memorabilia.
Instead, I think the most important legacy for President Obama would be to build a center devoted to working on strategies to eradicate urban violence, and especially the scourge of gun violence that plagues the nation.
President Obama's presidency has coincided with an exponential increase in the number of mass shootings in the United States. The President himself has become
our mourner-in-chief a national pastoral counselor who goes from one mass shooting to another, bringing words of comfort.
As the president moves from one community to another ravaged by gun violence, from Newtown, Connecticut to Aurora, Colorado and others, he has looked worn down by this task. It is clear these mass deaths weigh on him, and he has not been passive in the face of them. After a string of mass shootings, the President unveiled a comprehensive gun control agenda called "Now is the Time," but the proposal went nowhere due to congressional gridlock.
Time for another approach. The work of an Obama Center could address the multiple and interlocking forces that co-conspire to create and even accelerate our staggeringly violent culture in the United States, including the gun culture. Rather than build a library in Chicago, it would be a powerful statement on the part of President Obama to build a center that focuses on research and action into prevention and eradication of urban violence, and promotes alternative strategies for community empowerment.
So many communities could become involved with the leadership of such a mission for the Obama Center. Religious communities in particular could be helped by the Obama Center in better coordinating their voices and their actions to contribute to solutions. This would also send a strong message that violence prevention and community economic empowerment are a profound moral imperative in our time.
Locating such an Obama Center not only in Chicago, but also in an area of Chicago that needs economic empowerment as well as violence eradication, would be, in itself, a powerful statement of affirmation that change is possible.
Chicago has so many shooting deaths, in recent years the numbers can work out to a
Newtown massacre every two to three weeks.
Everything that contributes to the epidemic of violence in the United States is present in Chicago, from great economic disparities, to an easy flow of guns, to racial inequalities, to a lack of political will to confront the gun lobby. In a year's time, Illinois went from a complete ban on public carrying of firearms to concealed carry law that's now being implemented.
As a constitutional lawyer, President Obama, in his Center, could even take on the question of the proper interpretation of the Second Amendment, and contribute legal arguments to free it, in my view, from judicial activism and the biases of political conservatism. Today, it is my fear, the whole of the freedoms protected by the Constitution and the Bill of Rights are being reduced to the right to own and use as many guns as you like. Is that really the sum total of what "freedom" means?
I hope and pray that an Obama Center will be located in Chicago, in a neighborhood that could benefit from economic empowerment, and that it will be devoted to urban violence eradication.