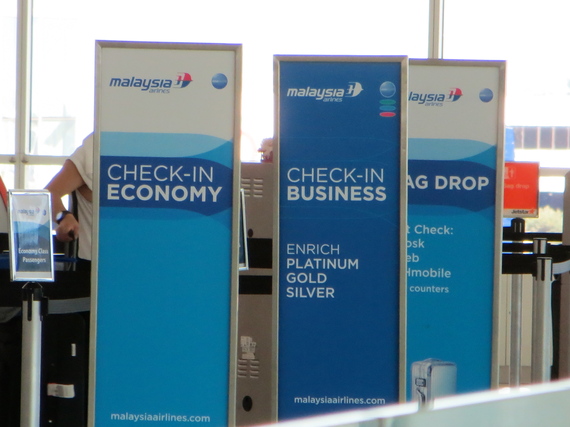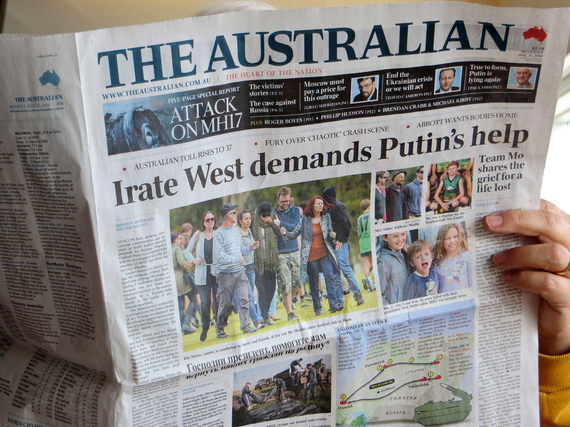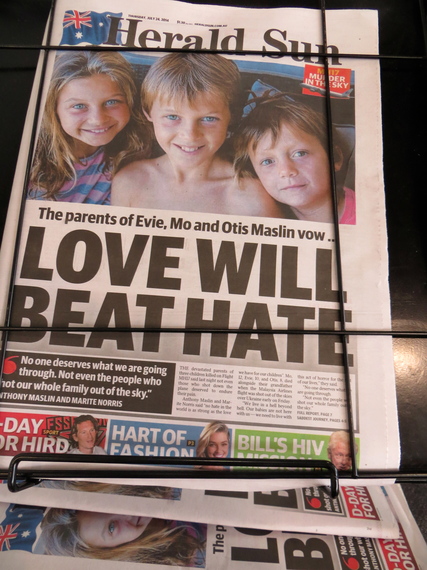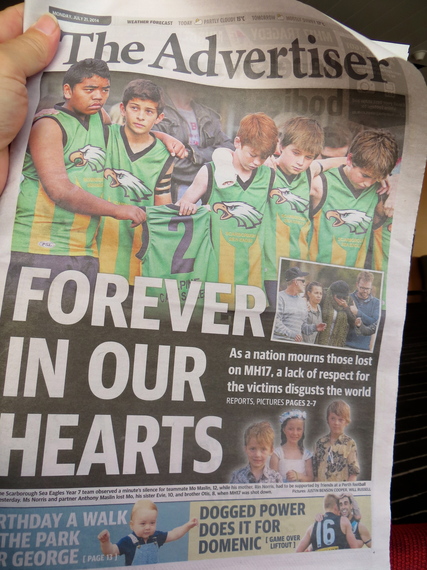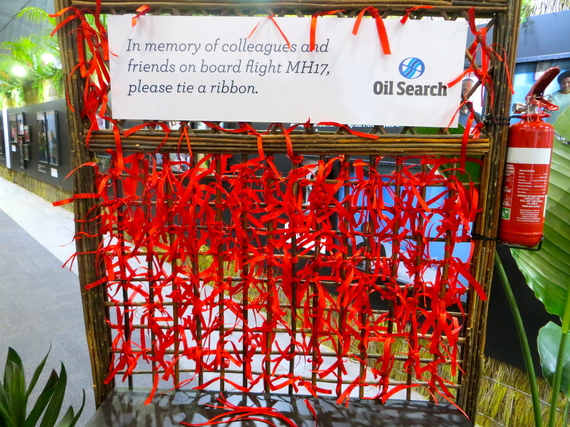 The Malaysian Airlines crew was gathering in our hotel lobby for the bus back to the airport. Freshly coiffured and polished sitting on ottomans and in small groups, bags packed, layover almost finished. Upon further observation what first appeared initially to be a quite somber gathering, became small pockets of conversation interrupted by small chuckles and smiles, followed by small gestures of hospitality not unknown in family gatherings.
CNN's Jim Clancy was not there.
At Perth airport, the international departures lounge had been abruptly closed due to a suspicious package found in the boarding area. The new normal provides for higher anxiety at routine checkpoints, and, for the seasoned traveler, ordinary, business as usual, the new usual.
Walking adjacent to the same crew, I noticed one of the air stewards carrying a bag with a box of pastries from a local bakery. I had the opportunity to comment that I wasn't aware Perth was known for it's donuts and croissants. He smiled and answered cordially and that was that.
Eleven days before there had been another death in their family. Many of these airline personnel had lost friends and colleagues. For the passengers' families and loved ones, this was the same airline that had killed their parents and children. Perth had been a destination city, not only for MH17, but also for MH370. The Dutch and the Australians had still been unable to recover the remains of all their loved ones, much less the desecration of the crash site, the photographs that one would never imagine seeing much less the 'relational' aspect of their content, and Twitter feeds of looted goods. Sometimes words aren't strong enough. Can you imagine the scene today almost three weeks later? Decomposition is not pretty.
Eighty children died on MH17, four children died on a beach in Gaza, 20 kindergarteners died in Connecticut, Syria, Israel, Tucson, Iraq, Nigeria, the slaughter of innocents, the enhanced emotional trauma of babies in shrouds and coffins...necessary war crimes to get and maintain the attention of a distracted, overwhelmed world. Is war that different today or do we have the technology to turn up the volume so that we are all deaf? The quest for silence, a quiet place, is a major characteristic of compassion fatigue and shell shock.
Taking off from Perth at the end of a gorgeous sunny afternoon, one follows the Western Australia coastline and the colors of the vast inland desert and uninhabited shores. Brown and Blue. Earth and Sky. The Malaysian Airlines flight is about twenty minutes ahead of us and I wonder how many on our flights are thinking about the final resting place of MH370 somewhere below us in the Indian Ocean. Could we disappear too?
The families of MH370 may be pretty angry that MH17 now has most of the world's attention and may delay the resolution of returning what may remain of their loved ones.
Families always inquire about whether their loved ones 'suffered' in their final moments. There are no photographs of MH370, but there are certainly extremely graphic ones from MH17. How is this information conveyed by a trusted authority or investigator? Put yourself in place of someone who has just experienced the unanticipated loss of a loved one in a catastrophic incident. What would you like to hear? Words that would reinforce the trauma(s), or "There has been marine life sighted in the region". Words can exacerbate the wound.
The NTSB model for Transportation Disaster Family Assistance provides oftentimes for the segregation of families of loved ones lost and airline employees' families of those lost. For Memorial Services and Site Visits (if held), separate visits may be organized as well as separate seating sections, if possible. In Lexington, KY, the Memorial Service of an aviation incident was held in the Opera House. Airline personnel and families who chose to attend had the balcony, while passenger families had the main floor. Grief is complicated and certainly not always rational. Anticipate everything---every possible scenario of what could go wrong (or right). And, above all, keep it safe so that further injury might be presented.
One Australian couple who lost their daughter on MH17 was able to actually visit the crash site in the Ukraine and in press images lift part of the sharp, twisted wreckage of the plane and its wreckage. The ability to manipulate the chaos of war and the emotional needs of grieving parents, they are already casualties of MH17, too. Does anyone ever get over the loss of a child? Does anyone ever get over the loss of a child in such an unimaginable catastrophe? It's not just that one died, it's the way one died.
Many fell into an horizonless field of sunflowers in the late afternoon summer sun. Unspeakable beauty and unimaginable horror. Not all searchers were looking for war trophies but found backpacks intact along with some deceased still strapped in their seats. Later, what was it like to see on Twitter images of a piece of jewelry being worn as fairly gained loot? What are the chances of someone falling out of the sky and through a remote farmhouse roof?
It doesn't take much energy to kill, especially if you have weapons. It takes far more energy to care. Those who may read this are here because someone cared, perhaps even loved us into being, and got us to school, and into adulthood. Taught us how to be human. How to start conversations, even about pastries. How to say we care. And, another way of expressing our condolences and affirming a deeply held resilience that may bolster members of the greater family in the days ahead.