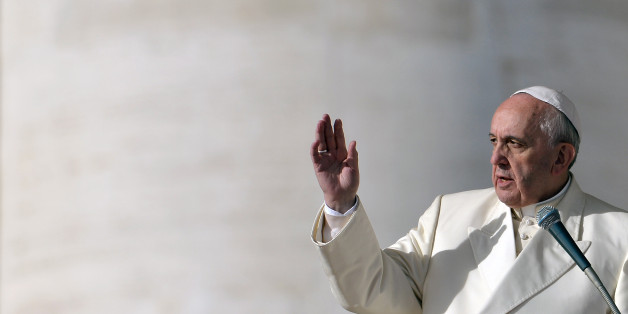 A new voice can be exciting and challenging. A new attitude can be more significant than just new utterances. New leadership can mean fresh hope instead of old reruns. So Pope Francis is more than the leader of one billion Roman Catholics. He is a key person in a global "Interfaith Age" embracing many faiths and religious leaders. More, he's a bearer of hope for countless people who struggle with definitions of prayer, community, faith, service and sacrifice.
Pope Francis is aware that change is not only needed but imminent. He declared, "Who am I to judge?" when asked about gays.
He knelt to wash the feet of inmates, including Muslims.
Our actions hold deeper meaning than our words, he was saying. I have certainly found this to be true in my own life and ministry. In 1955 I was ordained an Episcopal priest, but my faith didn't move into action until 1961 when I became a Freedom Rider in the U.S., opposed to racism and institutional prejudice. My activism continued and grew. I was arrested in a protest at the Los Angeles Board of Supervisors when we asked for more resources to confront AIDS. On another occasion I was in a group that entered the Pentagon in Washington, D.C. to protest the continuing Vietnam war. The charge against us was "disturbing the peace."
But perhaps the most active -- and effective -- communication of my ministry was my authorship in 1965 of a slim book of contemporary prayers, "Are You Running with Me, Jesus?" It moved into a global success with a million copies in print and translation into a number of languages, including Chinese.
Now I welcome Pope Francis as one of my interfaith spokespersons, associates, friends, role models. Let's listen to one another. Can we be open and express our feelings, criticism and support? Ours is a new global spiritual journey that could only take place in the new, contemporary and challenging "Interfaith Age." We need spiritual anchors. Why? Because we live amid such utterly perplexing and challenging change.
I'm not growing any younger, having recently celebrated my 90th birthday. I'm happy and grateful to be a part of an emerging new generation called the "Interfaith Age."