"We have the most amazing creation story any people have ever had," proclaims evolutionary humanist and religious naturalist Connie Barlow in her April 2013 presentation to members of the South Points Association for Exploring Religion (Birmingham, Alabama). "How Religion Is Failing Our Youth -- and What We Can Do About It" is the title of her hour-long talk, now on YouTube.
Also newly posted in video is a 48-minute talk by Dale McGowan, author of Raising Freethinkers: A Practical Guide for Parenting Beyond Belief.  Speaking in June 2013 at a national gathering of freethinkers (held in Oklahoma), McGowan's topic is "Raising (Actual) Freethinkers."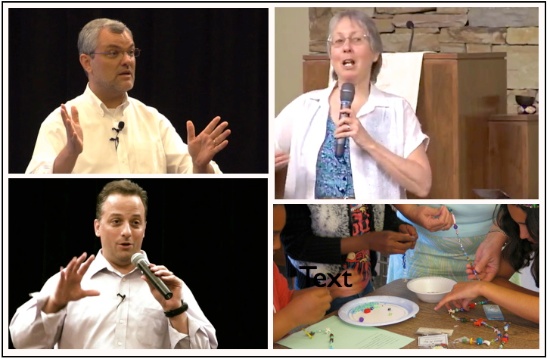 Together, these two videos constitute a superb short course for viewing and discussion among parents and Sunday school teachers in progressive Christian and Unitarian Universalist churches and other religious organizations whose worldviews are far from fundamentalist. A detailed table of contents and teacher's guide is available HERE.
And for those unaware of the compelling tactics increasingly used by some large, fundamentalist churches and organizations to indoctrinate children, I recommend another newly posted video on YouTube: "The Thinking Atheist," Seth Andrews, delivers a richly illustrated talk, "Get Them While They're Young." All three videos and support materials for group discussion leaders can be found here.