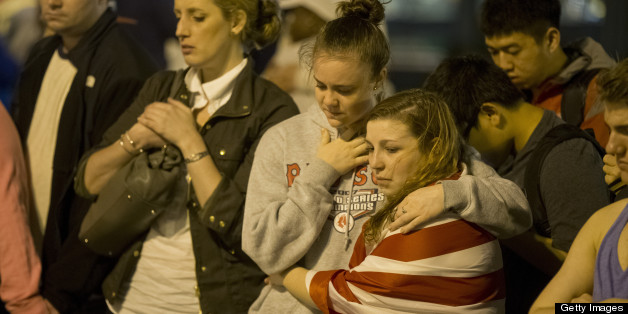 This past Sunday, our Scripture, Acts 9:36-43, told us about Tabitha, a disciple of Jesus. Tabitha, probably the first woman called a disciple, was a beautiful woman, I'm sure. She likely died too young for the life expectancy of women in her day was 40 years old.

However, Tabitha was only part of this story. The big part of the story was the community that loved her. The women who shared stories about her; showed the tunics Tabitha had made. I bet people even brought food -- ham, fried chicken, cakes and cookies -- high calorie comfort food. Together they mourned and when Peter came and brought her back to life, they rejoiced!
There's healing and there's healing.
For my mother, healing came in death. The diagnosis of the kidney disease came last May and changed her life drastically. This past year has been dialysis, increasing dementia, diminished quality of life, couldn't drive, couldn't walk well and more. Then in February the cancer and a stroke came. My mother loved life but she didn't love this life. After many prayers and conversations her last dialysis treatment was the Wednesday before Easter. Her doctor predicted she would live another seven to 10 days, but Mom lived 15 days. I think she held on for two reasons: 1) My mother didn't know how to be anything but strong, and 2) she loved us with every fiber of her being. Still she didn't want this life, so for my mother, healing came when she took her last breath and God welcomed her into heaven with open arms. For our family, healing began with the phone call that Mom was gone. But it increased as we saw more than 300 people come to honor Mom at the funeral home calling. We stood in line by Mom's casket for three hours receiving condolences. Every time we thought there was going to be a break in the line, others would take up the empty space. Then about 200 people came to the Monday morning calling and her funeral. Yes, that many on a Monday morning. My mother was loved by so many people. One of the healings for my children was that their late father's family came to be present for them. All of the local family came to see the children of their late son, brother and cousin. Gregg and Courtney learned how much they are loved.
There's healing and there's healing.
For some reason the month of
April has been a violent month
.
The assassination of Martin Luther King Jr. (April 4, 1968)
The murder of 13 persons at the American Civic Association Immigration Center in Binghamton, N.Y. (April 3, 2009)
The shooting death of 32 students at Virginia Tech. (April 16, 2007)
The end of the Waco siege and the death of 82 members of the Branch Davidians. (April 19, 1993)
The bombing of the Alfred P. Murrah Federal Building in Oklahoma City that killed 168 children and adults. (April 19, 1995)
The Columbine High School shooting resulting in deaths of 15 persons (April 20, 1999), a shooting that has been echoed in 31 schools since, most recently in Sandy Hook Elementary School of Newtown, Conn.
And now the bombing in Boston that killed three people and more than 250 injured. How do we heal from this violence? These killings have robbed families of spouses, partners, parents and children. We've been robbed of grandchildren, nieces, nephews and friends. These killings have made us afraid -- of neighbors, teens dressed in black raincoats, of people of color and of Middle Eastern descent. What are we to do with this? How do we heal from this violence? Where is God? Numerous times during my mother's illness and vigil, people said to me that God would call her when God was ready. Finally I said to a cousin that I just didn't know how that works. If I believed that people only die when God calls them then I have to believe God called 20 first graders home and I don't believe that anymore than I believe that God called 8 year-old Martin home from the finish line of the Boston Marathon. Or that Martin's mother was supposed to have a head injury and a little sister her leg amputated. What I do believe is that God's arms are always open, ready to receive us when our bodies give out here on earth. Maybe there is more to this and I can't grasp it, but it is how I understand God. I also believe that when violence strikes, God wants to comfort us and help us heal. I believe that God wants us to help each other heal. Here is what I think brings about healing:
I begin to heal when someone sits next to me letting me know she cares. My husband Ken says the best visit he received after his late wife died was from his theology professor from seminary. His professor and now friend came over, sat down and listened. He didn't tell his own stories; he simply listened to Ken.
We heal when we can be still with God and let God love us.
We heal when we move outside our own grief and reach out to others; when our motivation is to help others in their own healing.
We heal when justice comes -- justice, not revenge.
We don't heal when we seek revenge. We don't heal when we can't forgive. We don't heal when anger is the largest emotion we have. Healing comes out of letting our grief be real, but not letting it consume us. As I read the stories of the events that surrounded the bombing in Boston I shed more than a few tears. People like Dr. Natalie Stavas, a pediatric resident at Boston Children's Hospital, who was near the home stretch of the race she was running with her father when she heard the blasts. Despite having run 26 miles, she went over barriers and past policemen, until one stopped her. Stavas later told CNN she told him she was a doctor and pleaded, "You have to let me help, you have to let me through." She performed CPR on the first person she encountered, and for the next two, she worked to halt their bleeding. And hundreds of others, she said, were doing the same. She did what mattered. She stood up when she saw the need.
PBS' Mr. Rogers told us that a long time ago: "When I was a boy and I would see scary things in the news, my mother would say to me, 'Look for the helpers. You will always find people who are helping.' To this day, especially in times of disaster, I remember my mother's words and I am always comforted by realizing that there are still so many helpers -- so many caring people in the world."
There's healing and there's healing.

Tabitha was healed from death to live again. The community was healed to continue the message of Jesus. My mother was healed from her struggle by death. My family and I are healing from the loss of my mother's death by the love that is surrounding us.

Martin's family won't heal easily. Still I suspect healing will come in time, or at least I hope so.

Healing in Boston is coming in many ways. Certainly knowing that the suspected bombers have been found has been critical, but it hasn't been the only way. One way the people of Boston are healing is in solidarity, as in when they joined together singing the National Anthem at the Bruins-Sabres hockey game. They healed a little more when they gathered at Fenway Park last Saturday singing "Sweet Caroline" with Neil Diamond. They continued the healing when they stopped for a moment of silence on Monday at 2:50 p.m., a week after the bombing.

We heal when we aren't afraid of each other. We heal when we let God work in us. We heal when the people of God reach out to others. Let the healing continue.