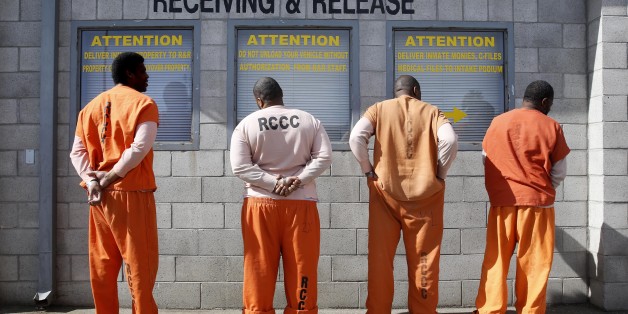 Though it was once considered a taboo subject in this country, criminal justice reform is building momentum across the nation. Even though the election year may be slowing down the legislative side of things, waves of support to help the 70 million people living with criminal records in this country hasn't slowed down. In fact, from President Obama's efforts to restore Pell Grant access to incarcerated students using the DOE's Experimental Sites Initiative to the DOE's guidelines urging all college and universities to look "Beyond the Box" the transformative link between education and reentry is finally getting the recognition it deserves.
On September 14th, the momentum continued as the largest public university system in the nation--SUNY--voted to give applicants with criminal justice histories a chance by moving the check box off of its college application. The move finally rid SUNY's 64 colleges of the discriminatory practice forcing a potential student to submit any of 38 different supplementary documents required once an applicant has disclosed a felony conviction. These supplementary documents were often redundant, difficult or impossible to obtain, or in some cases, simply did not exist.
I can tell you firsthand how discouraging, discriminating, and dehumanizing the box can be. Prior to prison, I had taken a few courses at SUNY Empire, but like many 18-year olds, never took it as seriously as I should have. I made some mistakes and ended up in prison for several years, in which time I discovered what an essential tool education could be to turn my life around.
When I got out, I was filled with ambition and ready for a new start on a new campus. I applied to SUNY Old Westbury, checked the box, and wrote an essay on my personal development that resulted from my educational work experience while in prison. I was devastated to find out weeks later that I had been denied, my hopes of a fresh start squashed before they even started.
Thankfully, I was able to continue signing up for classes at SUNY Empire without having to reapply and thus check a box. Eventually, I finished my degree with the support and help of a non-profit called College & Community Fellowship; an agency I have been fortunate enough to lead as Executive Director for more than a decade.
Ironically, while those with criminal justice histories are often denied access to education, evidence shows that they often constitute the hardest-working students in class. So often I hear from professors that their students with criminal justice histories are the best in their class. Quite often, it is the people who have a diverse life experience, who know how important it is to get a degree, and find a well paying job, that most appreciate the opportunity to better their lives--not just for themselves, but for their families and communities as well.
There is no empirical evidence that criminal history screenings make a campus more or less safe. However, there is empirical evidence that the more a person is educated, the less likely they are to recidivate. One study showed formerly incarcerated people with associate's degrees had a recidivism rate of only 13.7%, those with baccalaureate degrees had a recidivism rate of 5.6%, and those with master's degrees had a recidivism rate of less than 1%. That is compared to the 67% state prison recidivism rate nationwide.
Furthermore, studies show that for every person like me denied from a school because of a criminal record, 15 people do not complete their application due to attrition. Back in May, the Education from the Inside Out Coalition, which I co-founded, stood in front of the SUNY Board of trustees and described the stigma and pre-emptive trigger of failure the box represents. We invited our members to tell their stories with the box, and how impossible some of the supplemental requirements were to obtain. Their testimony helped give a human face to the dehumanized practice of checking a box before a school can even get to know your merits as a person.
Prior to our testimony we created a video urging SUNY to Ban the Box. In it, I said that I would love to live in a world without a box. A world where I could be Vivian Nixon again, and not reduced to Vivian Nixon, felon. Words do not express how happy I am that it will be a reality for the 442,940 students who attend school in the SUNY system in the coming years.
While we applaud SUNY for this decision, we must also continue fighting for the rights of people with criminal justice histories using our legislative system. Currently in the New York State legislature sits the Fair Access to Education Act (S969/A3363), which would ban the box on both public and private institutions of higher learning across the state. Election year or not, the men and women representing us must hear our stories and recognize that "moving" or "banning" the box in higher education must become law to make education a equal chance, not just in New York State but nationwide.