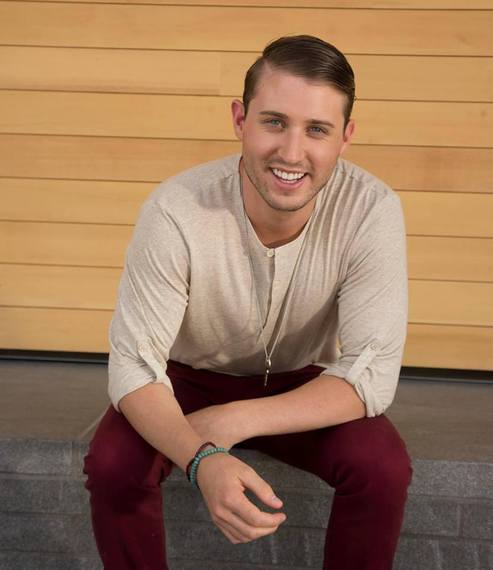 Joey Parker
I used to think it would be great if there was a news station that reported nothing but good stories day and night. Random acts of kindness, a good Samaritan giving out $100 bills to the homeless, the local fire department saving dogs and cats from burning buildings... You get the idea. Often our inspiration comes from seeing others doing great things. Something that shows us we can all make a difference, even if only a small gesture.
Perhaps this is all a fairytale but some days it seems all we hear is the bad in the world, and not enough of the good.
While I ponder a more positive world, someone is out there creating it. Joey Parker has made it his mission to share strictly positive news on his blog and in his new book The Joey Parker Movement: Against All Odds. All that positive juju has caught the attention of a few people you might recognize.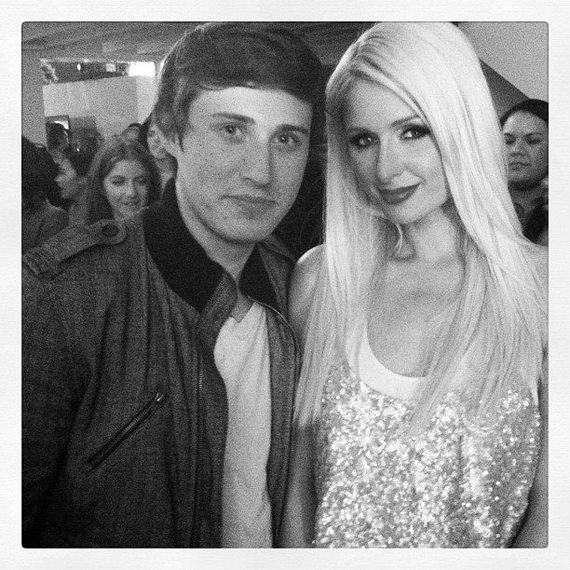 (Joey Parker and Paris Hilton. Photo Credit: Joey Parker)
Parker has been praised by celebrities such as Paris Hilton, Khloe Kardashian, Serena Williams and more for his positive pop culture content and celebrities' philanthropic pursuits. I had to learn more about the young man behind the good message.
It is so refreshing to see such a positive spirit. When did you launch the Joey Parker Movement, and what was your inspiration?
I am a giver. I definitely think being an Aquarius makes it part of who I am. After graduating high school, I wanted to do something totally outside the box. In 2009, I decided to go to Africa. It would be an experience so different than anything I had done before. I volunteered at a few schools and also at orphanages with children with AIDS. Those children made me realize my problems were so small compared to the ones they were facing, yet they were happy and smiling. There is such a bigger world out there and I was so grateful to experience it.
When I came back I was inspired to do something; to make a difference. I was sick of the constant negative news and celebrity gossip the media was covering. I decided to embrace the positive things celebrities were doing instead.
I've been interviewing celebrities for years. They aren't always easy to connect with, especially if you are not affiliated with a major media outlet. How were you able to get so many of them to take your call?
It was a challenge but I was able to get all of my interviews by reaching out via social media. I would tweet them assuming they wouldn't respond, but they did. (Note, his blog is now read in over 100 countries!)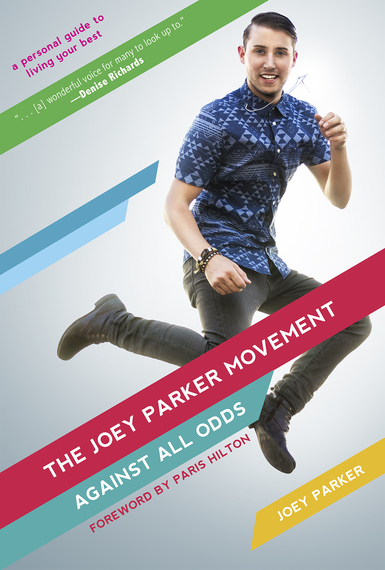 (Joey Parker Movement: Against All Odds. Photo Credit: Christopher Loke)
What is your book The Joey Parker Movement: Against all Odds about?
My book talks about personal things I've gone through, such as coming out in a small town, being bullied, etc. I am hoping it will help others with issues they are facing. Celebrities do offer a little insight at the end of each chapter though.
What message are you wanting readers to take from your book?
Embrace your authentic self. It may sound cliché but it's something that I've struggled with. Once you begin to own your life and your own story, you will finally be able to create a sense of peace within yourself and pull dreams towards you. If you don't embrace yourself you create a lot of noise within.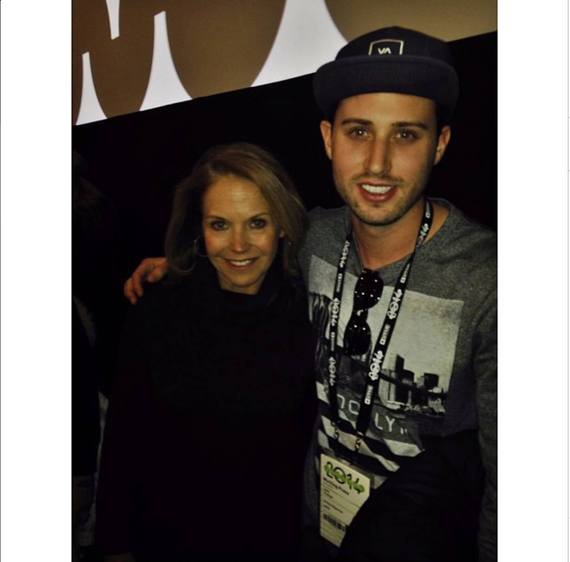 (Joey Parker and Katie Couric. Photo Credit: Joey Parker)
Your book will be out on April 8th. What's next on your to-do list?
Right now, my main mission is to help my mom through her cancer journey. Just being there and being the cheerleader she needs to help brighten her day. She has helped me so much in my life, it's now my turn to help her.
In the future I would say LA and NY are on my radar, but I am also interested in going to Cambodia to volunteer against human trafficking. There are 27 million slaves worldwide, more than we've ever experienced in our history. That I think is my next big trip!
I have a feeling we will hear a lot more from Joey Parker!
Follow his inspirational messages and upcoming adventures at:
www.joeyparkermovement.com
Pre-order his book at either Amazon.com or Barnes and Noble. It hits bookshelves April 8th.