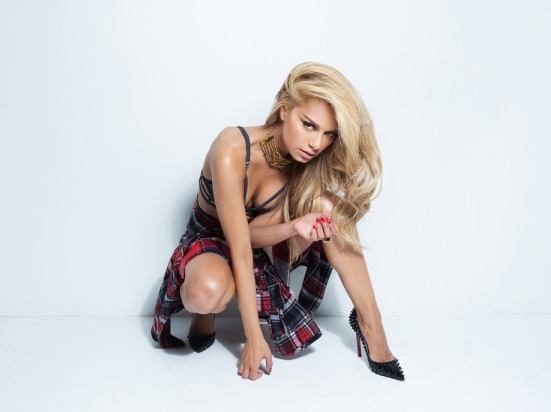 Photo courtesy of Lauren Bennett
Havana Brown is not just a pretty face. She's been keeping Australia dancing for years and is supported by the likes of Rihanna, Britney Spears and Lady Gaga. She hasn't sat idle in Australia. She has toured in Tokyo and Paris and everywhere in between. She took over the US airwaves with her song "We Run the Night" featuring Pitbull. She's been on a roll ever since.
Her recent two singles (yes 2) have made it to #1 on Billboard Dance Charts. That makes three #1 hits in a row!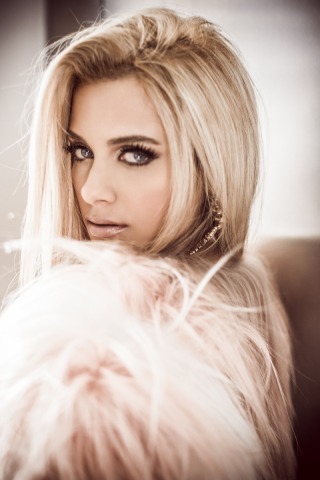 Photo courtesy of Randall Slavin
Currently, she's on tour in Australia, but took time out of her busy schedule to talk to me about her current single, and what it's like being a woman in a very male dominated world...
I loved the song "We Run the Night" the very first time I heard it on the radio. It's now reached over 31 million views on YouTube and landed in the #1 spot on the Billboard charts. It had to be such a rush to work with a mega star. What it was like to work with Mr. Worldwide?
HB: He is one of my favorite people. He's generous and loyal. He is a great person to be around and always a lot of fun. I love how hard he works! He really loves what he does. I was playing his music for about 8 yrs before it was commercially successful. So I'm a long time fan. He's just an all around awesome guy.
The EDM world tends to be dominated by primarily male DJ's. If you take a look at most music festivals, there will be 100 acts, yet less than 10 are women. Have you had to fight that battle to get the music world to take you seriously?
HB: When I started 8 years ago, it was odd seeing women as DJ's. Not just in the EDM world but in the DJ world as a whole. I think women never really considered being a DJ. I never did it up until the day I started. It wasn't long before I realized just how unique it was to see other females in the business. I had a very hard time getting my first gig. I had to force my way through and rock out with all my gear. I told the promoter that I was going to DJ, even if just for 5 minutes. By pushing my way in, I got my first residency in London. A lot of men tried to find something to use against me, but being a female was different and actually worked to my advantage. When I went out there, I had no preconceived ideas with what a DJ was. I came in with fresh ideas and made my own path and sound and that made me stand apart from the rest. I knew what the girls wanted to hear on the dance floor.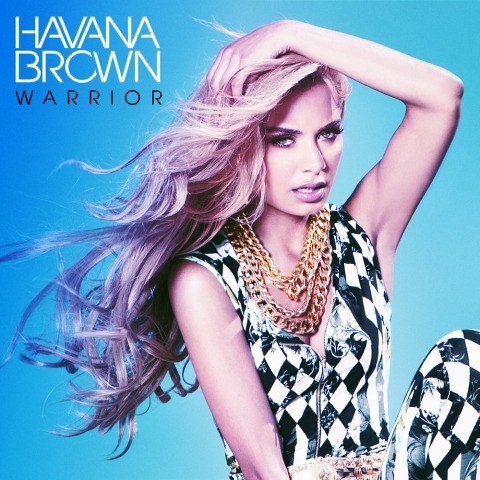 Photo courtesy of Randall Slavin
Your latest single "Warrior" hit the US airwaves October 7th. Tell me more about the song and what it means to you.
HB: The song definitely has to do with me making moves and rising above people trying to bring me down. I have finally made it and have done well for myself. It's like a pat on the back for the moment.
My readers inquired about how you stay in such great shape being on the road so much. After watching your performance on X-Factor Australia, I can only assume performing helps. Do you have any special diet or exercise tips for your fans?
HB: Keeping in shape can be really hard when you are traveling. Such long days, and you are often quite tired. When you get a chance to sleep, you take full advantage because you can't get a lot of it. Eating well is on the top of my list. I don't believe in dieting. You need to think about these things all of the time, not just every now and then. My body feels like eating chocolate all the time... just kidding. I just go with how I feel and try to keep things in balance. I like eating as clean as possible, all natural and pure (organic).
Congratulations on your other single "Flashing Lights." I heard it just made #1 on Billboard Dance Charts. That makes your 3rd #1 hit on the US charts.
What can your fans expect on your next album set to debut in the Spring of 2014?
HB: I return to the studio when I get back to LA. I want to keep it fresh and current. My objective is to make people move. I want people to feel happy when they hear my music. I like putting them in a good mood. I am very influenced by the club sounds and love pop music. Catchy lyrics and a pop sound with a bit of an edge!
I've heard there are a few surprises on her next album. Make sure to follow Havana on Facebook for upcoming music releases.
https://www.facebook.com/djhavanabrown