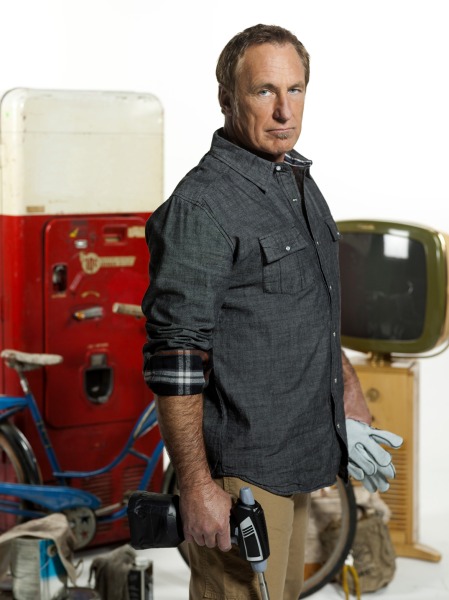 Photo Courtesy of Scott Gries
I've written about antiques and collecting for years now. I never get tired of hearing about great finds. One of my favorite TV shows on collecting is American Restoration. I just love that they backstory to how/why/when all these things we love in life came to be.
Recently, I learned Rick Dale from American Restoration helped one of my favorite musicians restore a favorite childhood memory... Swoon...
I heard you received a call from a pretty notable customer the other day. Tell me about it!
We got a call from Billy Joel. He had acquired a 1967 BSA Royal Star motorcycle he needed restored. He crated the bike and sent it to me. He flew out the day it arrived to discuss what he wanted done. The bike had great sentimental value to him. When Billy was a kid, he had a friend that had a motorcycle. His friend was going to Vietnam and asked Billy to take care of his bike for him. He drove it all around, all without his mom knowing. He truly loved that motorcycle. As he got older he began collecting motorcycles and started looking for the one he took care of. He finally located the exact same model, however it was dilapidated. Truthfully, this bike looked like hell. It was the same color, same year and everything as the one he remembered, just in really terrible shape.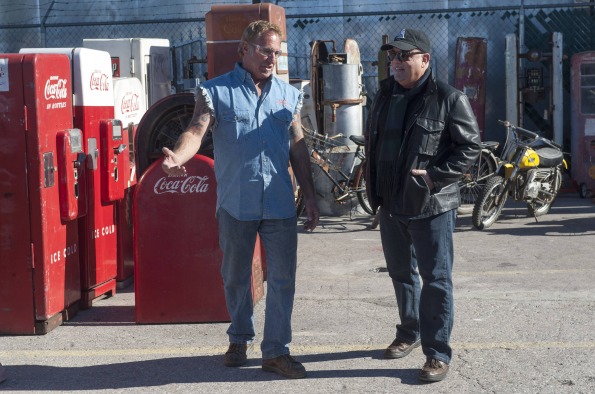 Photo Courtesy of Leftfield Pictures/Scott Gries
Come to find out, he's a big fan of the show and our work. That's awesome to say the least! He has a shop in Oyster Bay, and ironically he makes new bikes look old. However he doesn't know how to make old bikes look new. So that's why he called me!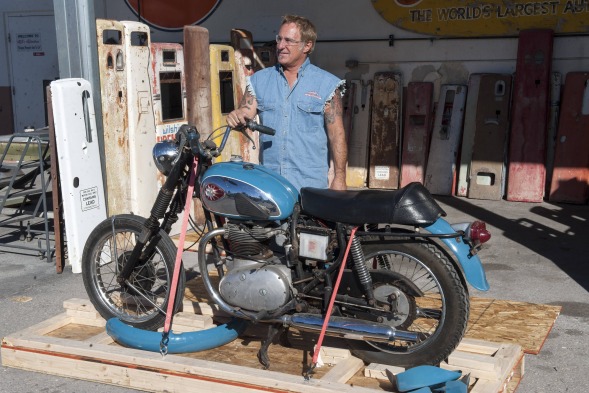 Photo Courtesy of Leftfield Pictures/Scott Gries
I've actually been out to Billy's Motorcycle shop in Oyster Bay. It was amazing! What was the biggest challenge when restoring this bike?
It has a Lucas wiring system. They are sorta faulty and don't run all the time. He wanted to ride this bike daily so we had to make a new wiring harness to transform from the Lucas system to an up to date one. Also, the motor was also seized. I told you he searched for quite some time to find this bike. If the bike is hard to find, you can imagine how hard it is to find parts. It's a British bike, so we went overseas and found collectors of this brand. I had a lot of parts to buy. I had a friend in Vegas do the machine work on the motor, but the hardest part was certainly the motor. The last challenge was the transmission. It was completely gone.
I flew out to deliver his bike personally. His shop is incredible! When I revealed the finished product, Billy said to me "This is the best bike I have in the shop!" That was such an honor.
Check out a sneak peak of the episode with Billy Joel.
Do you have many celebrity clients? Or is this a first?
I've had a few other celebrity clients. Sammy Hagar is one of them. He wanted a refrigerator, so we made a Rum-a-rator for him. It was great!
It's rumored that this season has more than one celebrity. Can you let tell me a little more about who else we'll be seeing?
Jason Mraz called to see if I could help restore a sign from his grandfather's shop. The sign reads "Frank D. Fixer. This signed should have been thrown away. This is the hardest restoration I've ever done. The sign is rusted beyond rust. Jason wanted the sign to look like it did back in the day, all the way down to keeping his grandfather's brush strokes. He didn't want a reproduction so I have to work my hardest to make this come back to life. It's still a work in progress but you'll see more soon.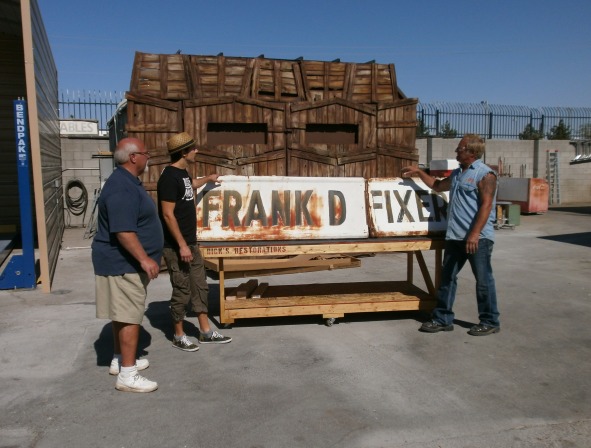 Photo Courtesy of Leftfield Pictures
Tune in May 28th at 10pm to the History Channel for this season's first episode with Billy Joel and June 14th for the episode featuring Jason Mraz.
http://www.history.com/shows/american-restoration