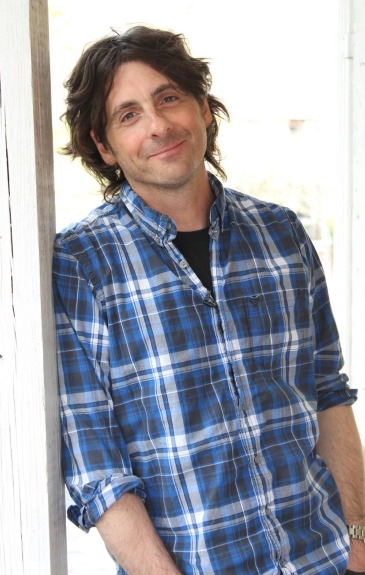 (Photo Credit: Kristy Kay)
About six years ago I had the great opportunity to be a guest on Martha Stewart's Living radio program. I have forever been a Martha fan, but wasn't really sure what antiques and crafts had in common. I mean -- sure, I do some crafting with vintage items I find -- because who wants to throw away antiques? It's just wrong! But I thought it was the only recycler out there.
Come to find out, Living fans were huge collecting enthusiasts. The sheer volume of people who called in just to talk to me was mind-blowing. And because of that, I have been asked back again and again.
Over the summer I was asking to be a guest during Antique Week, and had the pleasure of chatting with Brian Kelsey. Brian is that guy you've seen on Martha Stewart, Fox & Friends, HGTV, etc... hot guy, repurposing furniture, DIY projects. You can't miss him!
At the time I learned he was "starting" to collect wristwatches. I'm all about wristwatches as you know, but I just figured he would be into something a little more interesting. So the other day he called to tell me he realized he actually does collect something!
Reyne Haines: I knew you were a collector! Nautical themed items... I totally get it. Tell me more...
Brian Kelsey: I have been renovating a 1957 Chris Craft boat for years -- and have collected nautical items, mainly mahogany and teak, and mostly structural items. Things like wood hatches, doors and oars, but also brass portholes and ship lights.
I must admit, it's not often I see younger guys collecting this type of thing. Did you inherit items from family members and create a collection from there or?
I have always loved yacht interiors, fine woodwork and the sailing life always appealed to me. I've started my collections from scratch, and use the items to create furniture and other home furnishings and accents.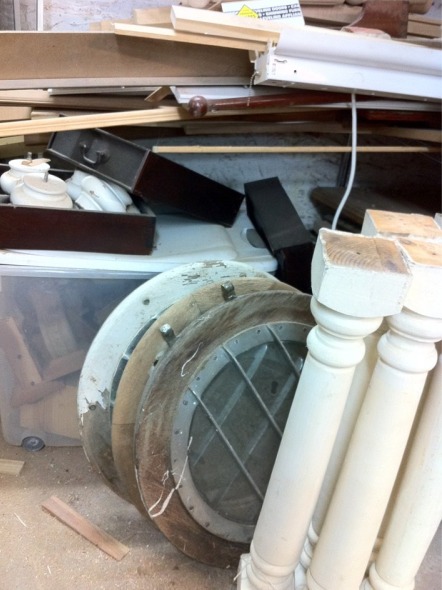 (Photo Credit: Brian Kelsey)
I'm going to bet that your family had a boat when you were a kid. Often the things we collect take us back to a special time in our life.
My dad had a tiny sailboat, and he taught me everything I know about working with wood. It does harken back to those days on that little sunfish out in Long Island Sound! I find [that] boat interiors are very cozy and safe, utilizing every bit of space. Something about that is so comforting to me.
I feel like some people are born with the collecting bug. Did you collect anything as a kid? Sports cards, comic books?
Definitely! At 13-years-old, I had developed an unusual collection of beer cans. A very rare collection in fact, that had me digging in the woods and along the side of the road for the classic 'cone top' beer cans. I'd make my parents pull over if I spotted empty beer cans on the side of the road so I could see if there were any valuable ones. Unfortunately, my parents had enough of the stench of unwashed beer cans in my room, and got rid of most of the collection.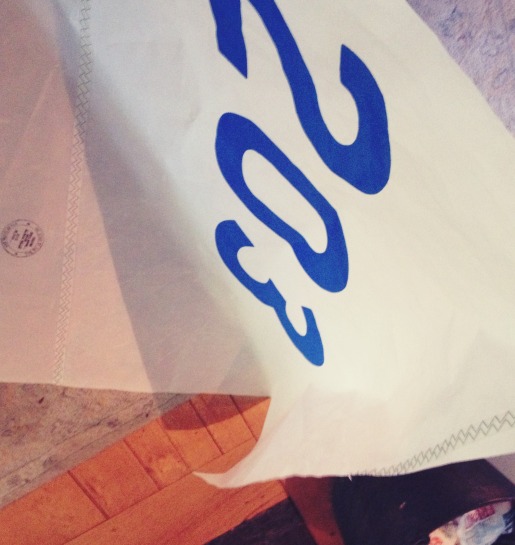 (Photo Credit: Brian Kelsey)
At least it wasn't a collection of comic books they threw out! You have two boys; have they picked up on your interest in collecting?
Well, they have the collecting bug for sure! Everything from Legos, to Ninjago, to any other small toys of the moment!
Working with Martha Stewart and her creative team has to be amazing. It gives you exposure to all types of collectibles and decorating. Has this job inspired how you collect, or how you decorate with your collection?
I finally feel like I among like-minded people! Collecting and decorating is embraced, I could talk about using nautical accents to give a room some character for hours! When I come back from the Brimfield Antique Show every year, finally I have someplace to brag about it!
My next home is going to be all mid-century modern. I spent the last 16 years living with Tiffany lamps and mission furniture. It's time for change. What would you make for me that would fit with my modernistic style?
Reyne, I'll build you anything you want! So funny, because I love mid-century modern! That is how I plan on decorating my next 'residence', wherever that may be. I could make you a cool low sideboard or low TV-stand, with sliding doors, in the mid-century modern style... or a coffee table...
...
That's right ladies: Brian will make something just for me. I knew I loved this job!
Tune into Morning Living on Martha Stewart Living Radio, SiriusXM Satellite Radio Channel 110 Monday through Friday from 7 a.m. - 11 a.m. EST to hear Brian talk about restoration, crafts and interviewing some great guests!
He has his own website with some great DIY videos at www.KelseyOnTheHouse.com. New videos added all the time!
And his series Kelsey on the House is about to take to TV. Watch for details on his website and follow Brian on Twitter and Facebook.