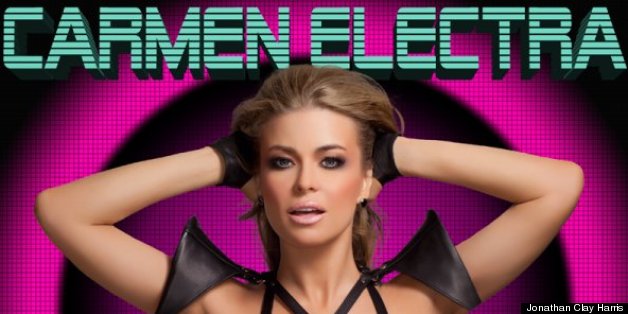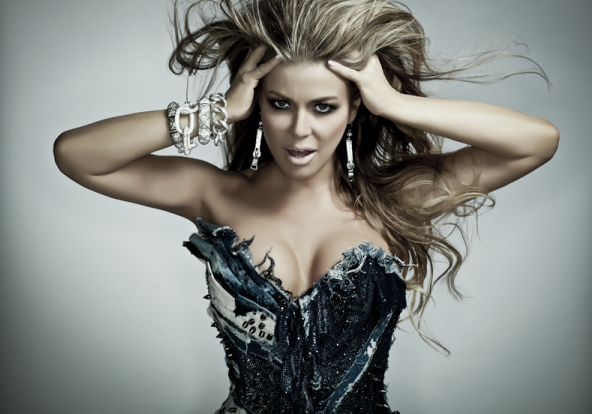 Photo Courtesy of Jonathan Clay Harris
I had the pleasure of talking to Carmen Electra the other day about her recent music endeavors. It seems she has come full circle. Her career in the entertainment industry started about 22 years ago. Who knew becoming a dancer at an amusement park in Ohio would be a stepping stone to a very interesting career? Upon arriving in California she was discovered by Prince (as in Purple Rain Prince!)
Prince's label "Paisley Park Records" offered her a contract and she was on her way. Before long, she posed for Playboy, and was working in television as an actress on MTV Singled Out and the long running series, Baywatch.
There isn't much she hasn't done. She was worked in numerous films, additional television shows, featured in comic books, video games... how's a girl to keep up?
Late in 2012, she decided to return to music with a single "I Like it Loud" which made it to the 25th spot on Billboards Dance Club Play Chart. This week, her second single "Bigger Dick" is debuting and I am sure everyone wants to know... who has the Bigger Dick?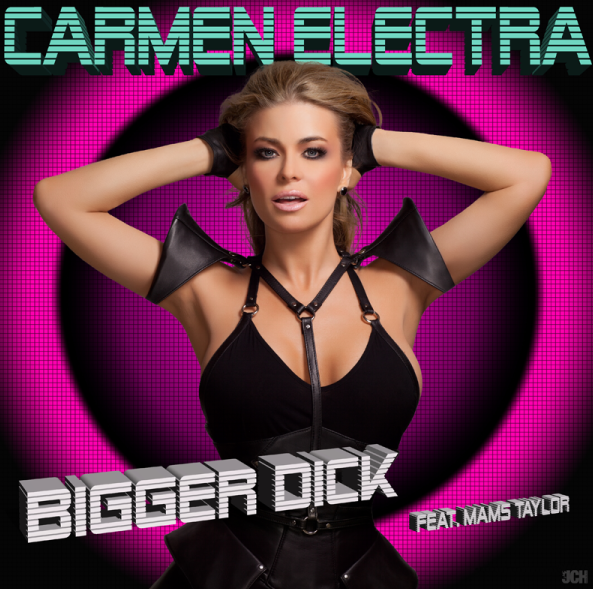 Photo Courtesy of Jonathan Clay Harris
RH: There are all kinds of questions that come to mind, but let's cut to the chase... what's the meaning of the new single "Bigger Dick"?

CE: I was getting ready to perform at White Party and was in rehearsal with dancers and friends and the song I had recorded didn't feel right for the show so we needed something really quick and it fell into place at the right time.
Listen to "Bigger Dick" here.
I had been venting about a couple current situations I had been in (i.e., man problems). I am the kind of person that never likes to judge people. I always try to give people chances. We all make mistakes. I love being around people and I love taking in people. I'm more of a caretaker kind of person. But just in the past few months I've had a couple of situations where I didn't feel appreciated at all. And I just felt the need to talk about it as I was so sick of allowing myself to be mistreated. I don't necessarily feel like everything has to go my way, but at some point we have to speak up or get rid of people in your life that treat you poorly. If you keep putting up with it it's your fault.
At the same time, one of my girlfriends was going through an abusive relationship and her spirit was broken. She was physically and verbally abused and I just couldn't believe it. She is so beautiful and has so much talent, but for some reason she couldn't let go of this guy. He was definitely taking advantage of her. I was like "Girl come on wake up!!"
Let's face it; it's been a man's world for a long time now, but not anymore. Women are coming up and taking over, and 'Bigger Dick' speaks that in a fun, cheeky way. It's a metaphor, obviously. All in fun, not to be taken too seriously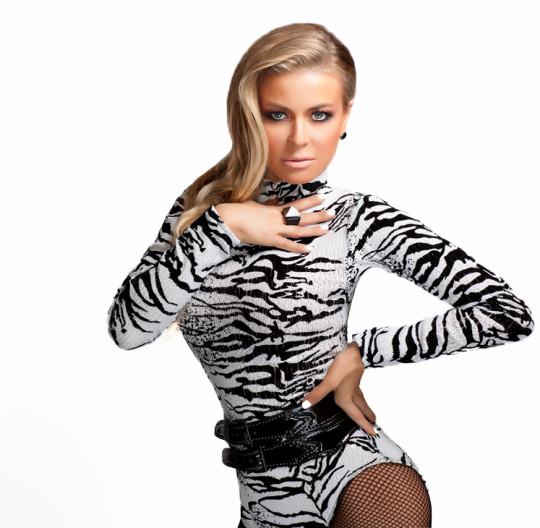 Photo Courtesy of Jonathan Clay Harris
RH: Why have you stayed away from music for so long?

CE: I've wanted to get back into music for quite some time. It has been a passion of mine ever since the experience with Prince. It just seemed like my life went down another path and kept me away but I have yearned to get back to it. Working with the Pussycat Dolls reminded me this is what I really love to do. Soon after that I recorded an EP but there were some issues with the project and it just went away.
This time I was around the right group of people; new friends, new co workers who have known me for years and know that music is my passion and pushed me back towards this. I am glad I did. I had a good time doing it.
After "I Like it Loud" debuted I was booked to perform in NY with Cyndi Lauper on a lot of talk shows. I'm going with the flow! It goes to show when you put your mind to something you can do it.
RH: Tell me about your upcoming performance at Life Ball in Vienna? How did you get involved and what can audiences expect?
CE: Its very glamorous and is a great cause! I'm doing a runway show for Cavalli. Fergie will be there too! I'm super excited. Life Ball benefits AIDS and HIV. Everyone is donating their time. It's very touching. I am looking forward to putting on a really fun show.
RH: With all you have accomplished, is there anything left to try?
CE: I haven't been a mom... it's something that I've always wanted to do. I love children and being around children. It's a very freeing thing for me. It brings me a lot of happiness.

Carmen, I look forward to hearing about that next chapter in your life.
"Bigger Dick" is now available via iTunes.