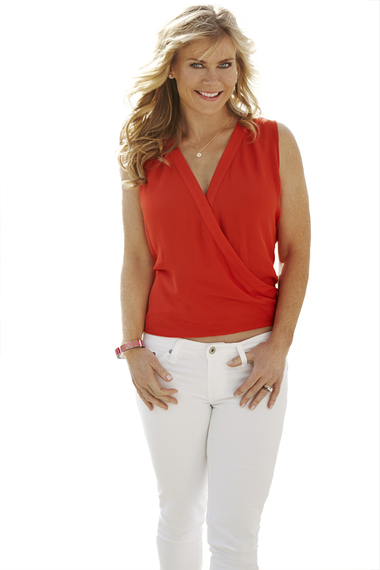 PHOTO CREDIT: Tom Rafalovich
Alison Sweeney has been a regular on your television screen since she was 5 years old. You might not remember her original Kodak moment but no doubt you know her for her role as Sami Brady on NBC's Days of Our Lives.
In 2007, a new opportunity came her way; host of the hit series The Biggest Loser. She's able to cheer on contestants each week as she watches their struggle to lose weight, something she's had first hand experience with.
As if Days & Biggest Loser weren't enough on her plate, she found time to write Scared Scriptless , a book that hits the stores June 3rd.
The opportunity to talk with this busy lady about her collecting interests had me rethinking a meeting over coffee...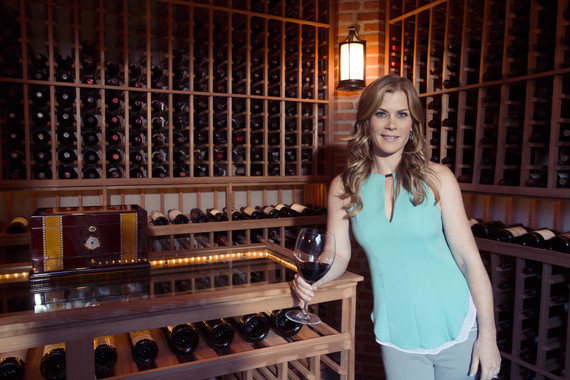 PHOTO CREDIT: Austin Hargrove
I've never understood wine collecting. Isn't wine really for consumption? I read in 2013, 330 million cases of wine was consumed in the US alone.
Do you really collect it, or are you just throwing fabulous dinner parties?
I love everything about wine. I love visiting the vineyards, and seeing how the grapes are grown, and listening to growers talk about why the climate, the weather, the earth, all contribute to how it tastes. And I definitely collect wine to drink it - I love to buy boutique or cult wines, and cellar them for several years before pulling them out for a fancy dinner, or to give as gifts to the wine aficionados I know.
Consumers often pick a wine off the shelf because the label catches their eye. What makes a bottle worthy of entering your collection?
I buy mostly wine either I've tasted myself, or wine that comes highly recommended. I work with the Wine House in West LA, and he helps me pick out wines for my parties and we discuss new wines, or smaller vintners I may not have heard of. It's fun to experiment with wines from different regions too. A bottle is worthy of being added to my collection if it's interesting, a conversation piece as well as delicious, and if laying it down for several years will make it better.
For those that don't know, there are a vast array of places to buy wine outside of your local liquor store. Private dealers, auction houses with wine departments, online stores, etc. Where are some of your favorite places to acquire bottles for your collection?
I love visiting Santa Ynez, which is such a quick trip from LA, but they have such a fantastic, rebel wine culture there. So many growers are making fantastic, wines like Samsara, this small production, boutique wine, that always delivers top notch quality, and gets great reviews... and the winemaker has become a friend of mine! We bonded when I bought a couple cases from his tasting room during my first visit. Last time I was up there, I was writing my novel, Scared Scriptless, in between wine tastings. The perfect weekend!
If you could pluck one bottle of wine from anyone's collection to add to yours, which one would it be?
My friend Joe Bastianich has an epic wine cellar. I would dive into a vertical tasting of his Bastianich Vespa Rosso anytime!!
I hope to get an invite to her next dinner party!
Follow Sweeney's exciting career on Twitter at @Ali_Sweeney