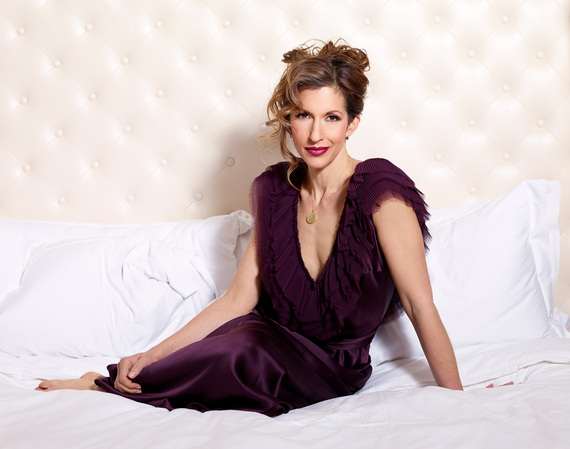 Alysia Reiner - Photo Credit: Josh Merwin/Creative Culture-ID
Actress Alysia Reiner took time out of her busy filming schedule to talk with me about the Season 2 debut of Orange is the New Black, an upcoming film she is developing, and her passion for collecting.
Reiner has been hard at work, and it's greatly paying off. She's had the opportunity to star in several indie films this year, and her television series was just picked up for Season 3.
As if those creds weren't enough, I learned she just completed a film with Morgan Freeman and Diane Keaton. She has a great sense of style, a unique look, and was given quite the compliment when the media compared her face to that of a Modigliani painting. That my friends, is quite the compliment...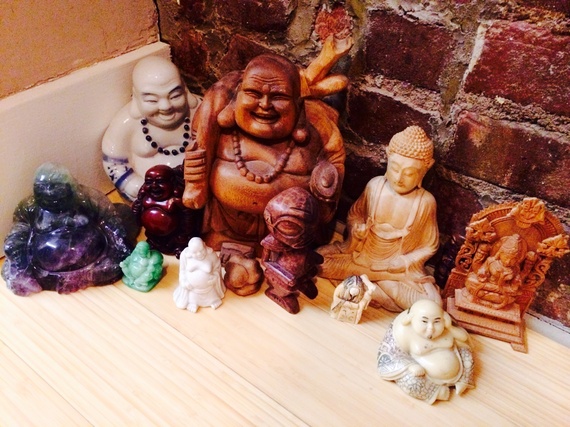 Photo Credit: Josh Merwin/Creative Culture-ID
Having been in the antique world for more years than I care to count, I can honestly say, I've never met anyone with a collection like yours. I'm intrigued! Buddhas... details... GO!
I think my first memory was when I was tiny, at Pearl River mart in Chinatown (which I still frequent and adore for finds of all kinds!). I used to go to the Buddha section and rub all the Buddha's for luck. I think when I was little I was a little obsessed with anything that provided luck: Buddha's, 4 leaf clovers, heads up pennies, even -- gasp -- a rabbit foot -- which actually kind of disgusts me now.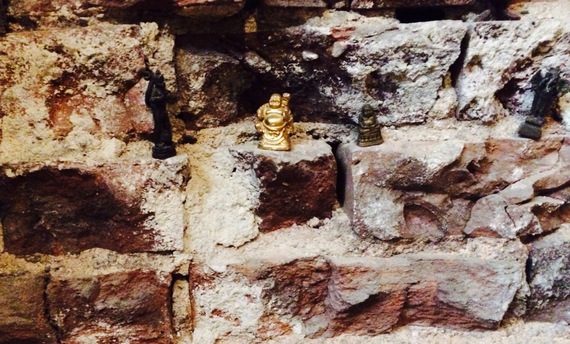 Photo Credit: Josh Merwin/Creative Culture-ID
Do you have a favorite piece in your collection? Something perhaps that has a great backstory, or special memory attached?
I am not a girl who can ever pick favorites for anything, every Buddha has a story, I love all my Buddha babies equally!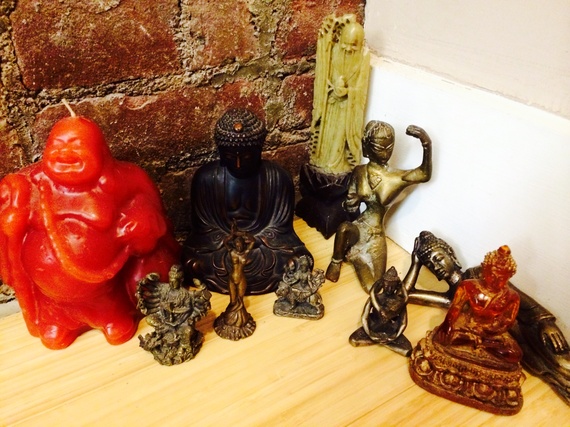 Photo Credit: Josh Merwin/Creative Culture-ID
Does your collection extend beyond just Buddhas?
Yes people know I collect them, so now I get lots of gifts! I have a pretty raunchy Buddha from China; face value it is normal, lift it up, Buddha is getting busy. It's a gift I love so now I have Shiva's, Ganesh, Shakti -- you get the idea.
Gifts are good! I've got to wonder who gave her the raunchy Buddha though...
For those of you in New York City on May 27, Reiner is being honored for her work with the WPA (Women's Prison Association). She's hoping to meet HuffPost fans, so make sure to mention this story if you attend. She's got a big hug waiting for you if you do.
She designed a special locket for this organization with KIRA KIRA. All of the proceeds go to WPA. If you can't attend but would like to support, please visit this website to purchase a locket. It helps women in prison get a second chance when they get out.
Learn more about the Cocktails for a Cause event
Buddha would definitely be proud!

Make sure to follow Reiner and her upcoming projects by visiting her website: www.alysiareiner.com