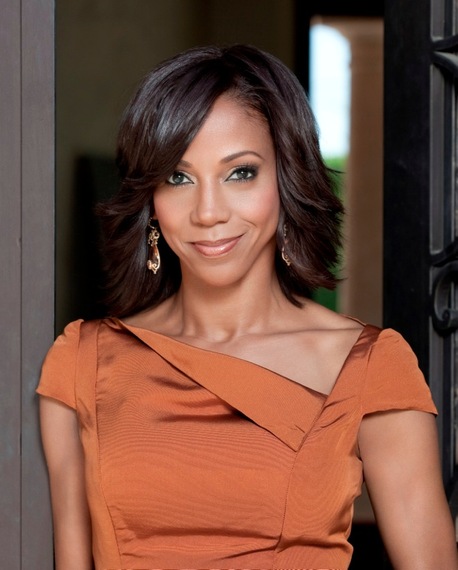 Photo Credit: Marta Elena Vassilakis
There are two main reasons I hear time and again why celebrities (and everyday people) collect things.
The first being the items relate to their current job (i.e., an athlete collecting sports memorabilia). The second reason is nostalgia; things that relate to a special time or place in their childhood.
Actress Holly Robinson Peete was great to interview as she was a memory from my teen years, her collecting interests began with a favorite item from her childhood, and one of her passions has to do with children.
21 Jump Street was one of the few shows I remember watching in high school outside of MTV. Peete was cast as Officer Judy Hoffs and appeared in over 100 episodes. I loved her cameo in the recent 21 Jump Street. Twenty years later, Peete still looks the same!
Recently, she partnered with AT&T and launched a 10-week campaign "Speak Hope" centered on helping those diagnosed with autism and their families. Throughout the duration of the campaign, a variety of success stories will be submitted via Facebook in an effort to help illustrate how innovative technology can help people overcome everyday challenges. This isn't just another celebrity spokesperson opportunity for Peete. It's one that is near and dear to her heart as her son was diagnosed with Autism and she has been heavily involved in the community ever since.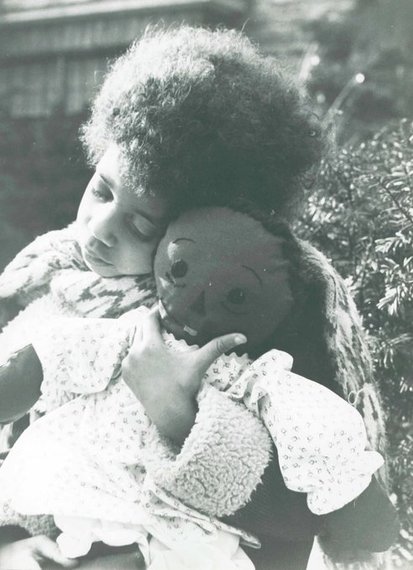 Rosalind - Photo Credit: Holly Robinson Peete Family
In her downtime, which there is little of when you are a wife and mother of four, she enjoys building a collection that started oh so long ago...
I love hearing stories about what inspired people to collect things. What is yours?

When I was a little girl in Philly I couldn't find many Barbie dolls or rag dolls that looked like me. My mom made me a black Raggedy Ann doll and all of my friends were so jealous! "Rosalind" went everywhere with me, and from that day on, I started collecting dolls.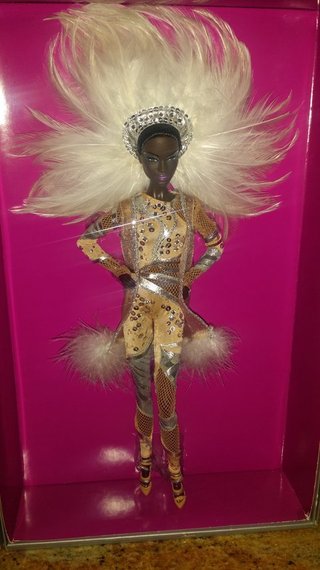 Steven Burrows "Pazette" Barbie Photo Credit: Holly Robinson Peete
Your collecting passion is in African-American dolls. Is there a specific type you look for (vintage, contemporary, cloth, etc.)?
You name it! I collect everything from Barbies, to antique, vintage rag, Caribbean, African and even early-century dolls.
Demi Moore shares your passion of collecting dolls. Have you met anyone else with a similar collection?
I meet so many people online, which is where I do most of my shopping. Chat rooms are so much fun, and provide a great platform to meet people with a variety of unique interests. Doll collecting has been a passion of mine for so long now, and with the help of the Internet, the selections and options available have evolved and become so much easier to access.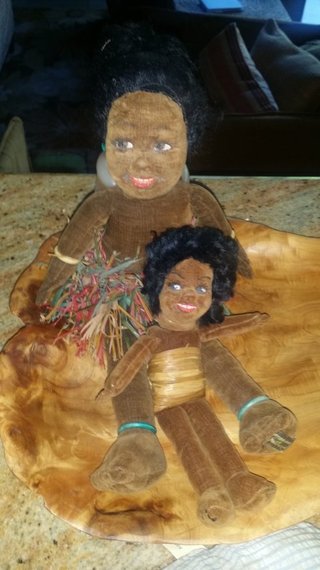 Photo Credit: Holly Robinson Peete
What is the most treasured doll in your collection, and why?
That's like picking my favorite child out of 200! But there are a couple of dolls I really treasure: A mother/daughter set I bought in Paris at a flea market in the '80s. The faces are hand-painted and the skin is velvet fabric! I also cherish my Steven Burrows "Pazette" Barbie. She put the "F" in fierce!
***
Sadly, I did not keep the Barbie dolls I had growing up. With what some of them bring at auction, I'd be broke trying to buy them back. Thanks for sharing your collection with me!
Holly and her husband Rodney created a foundation to help those with autism and Parkinson's disease. To learn more, visit their website HollyRod Foundation
Follow her on Twitter @HollyRPeete