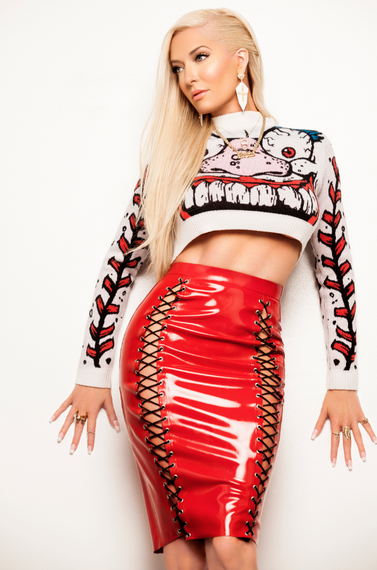 Erika Jayne - Photo Courtesy of Joseph Labisi
We are forever fascinated with how celebrities spend their money, where they vacation, and who they're dating. Christmas Traditions will showcase celebrities in a more private light discussing their favorite family traditions, recipes and more.
Erika Jayne is an American Pop singer originally from Atlanta, Georgia. She hit the music scene in 2007 and since that time has landed seven #1 hits on the US charts. If you aren't familiar with her dance tunes, you might recognize some of her music from the hit TV series Toddlers and Tiaras. Her music has also made it to the big screen in films such as Deal, The Watch with Ben Stiller and The Neighbor with Jonah Hill.
How does this Southern Belle celebrate the holidays?
My favorite holiday tradition was having a huge family dinner every Christmas eve. After we ate we were allowed to open only one present that another family member would pick out for you to open. The next morning we would wake up to all the presents that Santa brought while we were asleep, which was also so much fun as a kid.
Follow Erika on Twitter @Erikajayne