There is still a fascination with all things Elvis....32 years after his death.
Fans around the world scour high and low for anything that might have graced the hands of "The King".
One man, who might have been considered his biggest fan, collected everything Elvis. That man was Gary Pepper, friend and fan club president.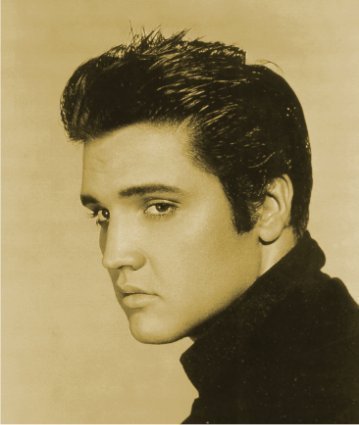 Early in Elvis' career, he befriended Gary Pepper. Gary was a young man with cerebral palsy. They became very good friends and Gary was the president of one of Elvis' first fan clubs. This allowed him to amass a large collection of personal effects gifted to him by The King himself.
When Pepper moved to California, he left most of his collection to his friend and nurse. Three decades later, the current owner has decided to consign the items to auction. A portion of the proceeds will be donated to the United Cerebral Palsy of the Mid-South.
What are some of the goodies up for bid? Christmas cards Gary received from Elvis and Priscilla, numerous LP's and 45s. Autographed record sleeves, and even a lock of Presleys hair (freaky!)
The sale will also include a very personal look into Elvis' life; as there are hundreds of candid photos of Elvis such as his return home from the Army, wedding photos to Priscilla, Lisa Marie's first days, and photos of Graceland.
The sale takes place in Chicago, IL at Leslie Hindman Auctioneers.
To get an online glimpse of the items up for bid, please visit
www.lesliehindman.com
The sale date is October 18th!