I had to blog about an upcoming sale that has a consignment by my friends Leslie & Leigh Keno.
You know, the hot, blonde boys from Antiques Roadshow. Yeah, them. You drool over them each Monday night at 8pm.
Now, you have the opportunity to own something very personal to them.
Their family's 1938 Jaguar Ss 100 Roadster.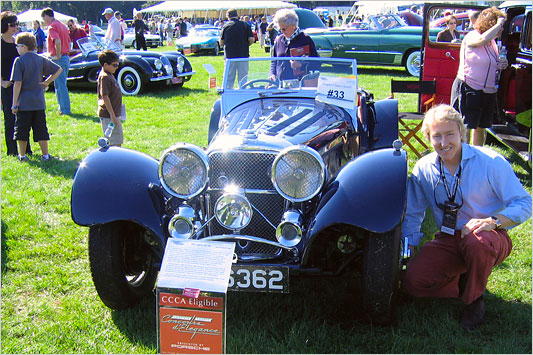 That's right, they not only touched it, but sat in it, took their picture in front of it, etc....
This August, the family Jag is on the auction block at RM"s Sports & Classics.
The car has been in the family since the twins were 12 years old. The car has been shown, raced at events, and it even was a chick magnet in college.
In 1998, this hot ride was in the 1,000 mile Louis Vuitton China Run.
If you are in search of a great investment quality weekend car, you might look long and hard at this one. Ya never know, perhaps the boys will take you for a spin if you are the winning bidder!
VVrrrrroooommmmmm