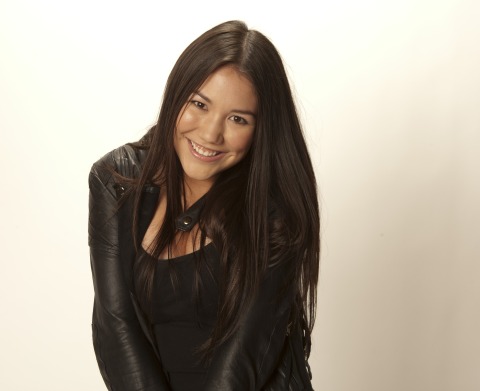 (Photo credit: Michael Bezjian, Integrated-PR)
I've learned collectors often begin collecting things because it reminds them of their childhood. The numerous stories I've been told over the years about wonderful things people had as a child they wish they could find and covet today seems endless.
Eighteen-year-old music sensation MANIKA has, in a short period of time, found a way to make it as a Top 40 SonyRed pop artist, travel the country promoting her music as the headlining act for the Girl Scouts 100th Anniversary national tour, and even squeezes in time to search for her favorite collectible: miniature teddy bears.
Her debut single "Just Can't Let You Go" is what made her a Top 40 pop star. Later this year she'll go on tour with Travis Payne (best known for working with Michael Jackson as the choreographer on Jackson's "This Is It" tour).
She's got a philanthropic side, too! She has written books with proceeds going to Nevada's SPCA shelter; she participates in writing workshops for young adults; visits children's hospitals to read to young cancer patients; she spearheads book drives for needy children. Feeling pretty lazy right about now, aren't you?
With such a busy schedule, I was fortunate enough to catch a few minutes of her time to talk about her collection.
It's always fun to see what captures the attention of a young collector. In your case, it's teddy bears -- and not just any teddy bears, but miniatures. Tell me how you became interested in them.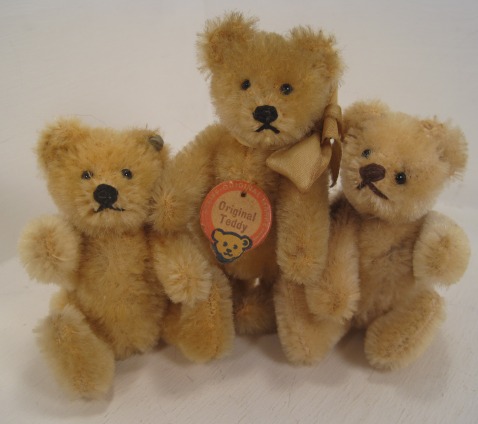 (Steiff 10cm Bears, Circa 1950 - Photos Courtesy of Rebekah Kaufman, Steiff blogger and archivist at mysteifflife.blogspot.com)
It all started when I was 8 years old. It was Christmas time. Every year our family gets together to exchange gifts. There was this one present that I really wanted to be mine. There was a mini teddy bear on top of the box guarding it. I wanted that gift so much! Later I found out it was for me! Ever since then I have been super into them. But I only collect the minis. They have to be 3 inches or smaller in size -- just like the one that was on the package.
They can be hard to find. Sure, you can find bears in stores all over, but not the small ones. In my travels I find stores that either have a bunch of them for sale, or nothing at all.
So just mini teddy bears or does anything else qualify?
It doesn't have to be teddy bears. Any stuffed animal that is that small I love. But I do stick by the 3-inch or smaller requirement.
How do you display your collection?
I got a box for Christmas that looks like a mini treasure chest. I keep them all in there. The first one I got when I was I was 8 sits on top of the chest. That is still my favorite one. When I was 9, I had played with it so much, its arms, legs, etc. fell off. But I sewed them back on!
I met a celebrity not long ago who had a collection of all things Superman. He only started collecting them because his fans had sent them to him. It was a collection that essentially found him! Have you added any to your collection from your fans?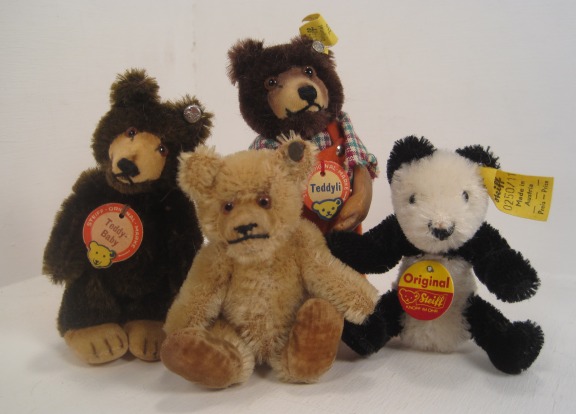 (1930s - 50s Steiff Miniatures - Photo Courtesy of Rebekah Kaufman, Steiff blogger and archivist at mysteifflife.blogspot.com)
No, it has never come up in an interview that I collect teddy bears. I hold on to all the things fans give me but I don't think anyone knows I collect them. The nice thing is they are so small that I can carry them around with me when I am on tour.
Fans will certainly know now! So some of your collection travels with you on tour?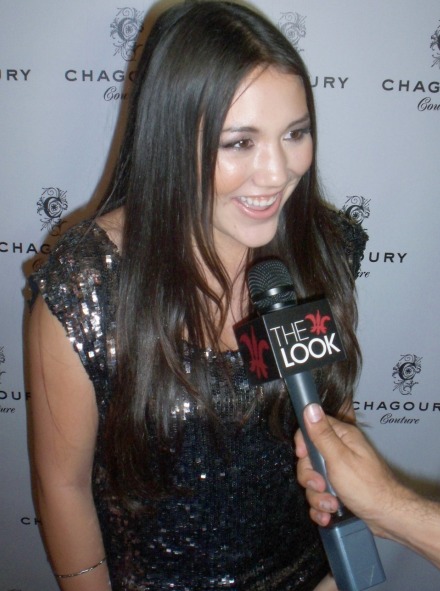 (Photo Credit: Michael Bezjian, Integrated-PR)
I keep them all at home but I bring one or two with me on tour. I wouldn't want anything to get lost!
Any tips for fans on collecting teddy bears?
I really suggest if you see a teddy bear that you really like, don't think "I'll come back and get it later." If you see one that you really like, buy it then -- otherwise, it will be gone!
My second single is called "Take a Little, Give a Little" and it's coming out soon. Watch for it on my website! www.manika-music.com
Like the MANIKA Facebook page: http://www.facebook.com/ManikaOfficial
(over 70,000 fans on Facebook alone!)