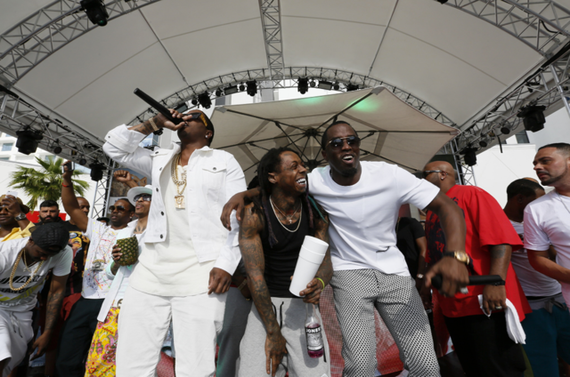 Lil' Wayne, Mase & Puff Daddy - Photo Credit: Angela Cripps- CIROC Vodka
Vegas was alive this weekend with the highly anticipated Mayweather/Pacquiao fight at the MGM Grand Hotel and Casino. Casino hosts were snapping up tickets for their high rollers that were rumored to cost upwards of $100,000.
Numerous celebrities were spotted on fight night, but many showed up early to party with Puff Daddy at SLS - Foxtail Pool Club earlier that day.
Puff Daddy teamed up with Sports Illustrated to create quite the experience for those select few invited.
Guests were entertained by performances by Puff Daddy and Mase. Later, Lil' Wayne made a surprise visit and took the stage.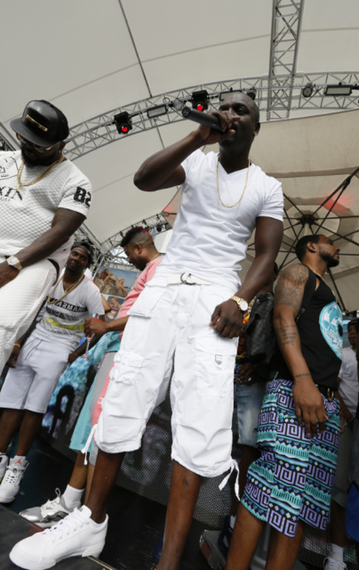 Akon - Photo Credit: Angela Cripps - CIROC Vodka
Hip hop recording artist, Akon performed for guests later that afternoon.
What's a pool party without bathing beauties? Sports Illustrated did not disappoint. Samantha Hoopes and Anastasia Ashley were mingling with the crowd and looking beautiful.
Ashley was seen later mixing up gluten free cocktails (THE CHAMP) at the CIROC Vodka bar.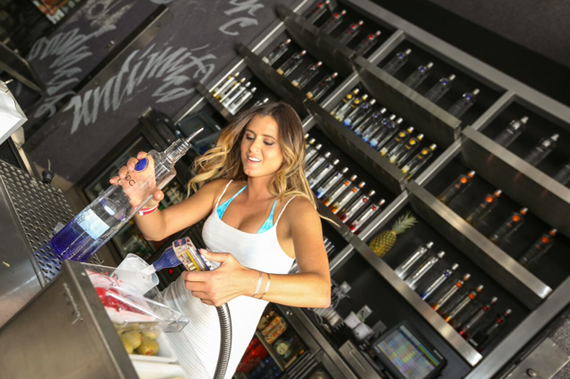 Anastasia Ashley mixing up The Champ - Photo Credit: Angela Cripps - CIROC Vodka
Other celebrities seen included Tyson Beckford, Christina Milian and hip hop recording artist, Future.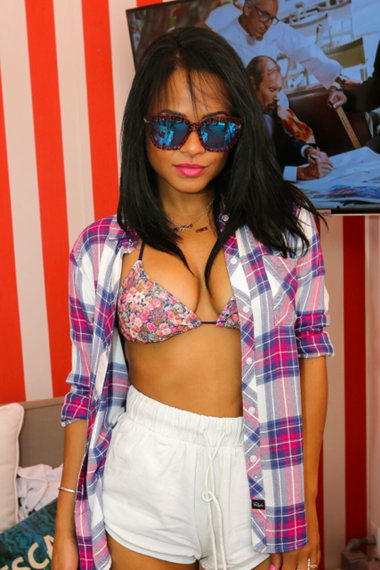 Christina Milian - Photo Credit: Angela Cripps - CIROC Vodka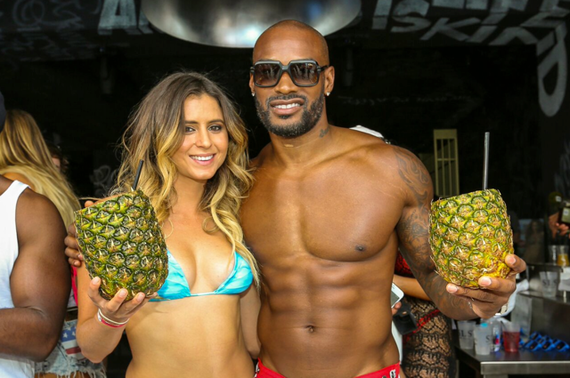 Surf Sensation & Sports Illustrated Model Anastasia Ashley & Tyson Beckford - Photo Credit: Angela Cripps - CIROC Vodka