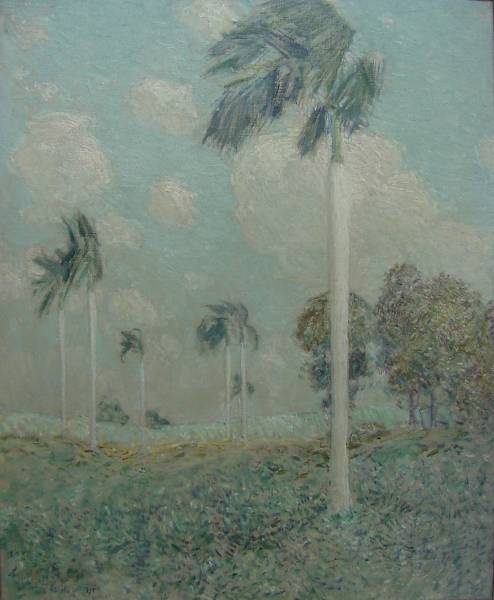 Childe Hassam, Royal Palms, Cuba, oil on canvas, 1895, 25 by 31 inches, est. $300,000-$600,000. John W. Coker Auctions image
In the world of collecting art, there are a few things buyers consider before pulling out their checkbook:
1. The importance of the artist - does this artist have trend you can follow over the past 10+ years or am I buying this speculating this artist will be someone to have in the near future.
2. Provenance: Who had this item before me? Was it from an important collection, a museum exhibited item, or a gallery that was known for representing the artist.
3. How many people were offered this item before me?
That last question is always important as diehard collectors want things fresh to the marketplace. They don't want to think the rest of the world has seen the item before they did (unless of course it was featured in a book or magazine!)
When private collections hit the marketplace, and forgive me for being cliché, but the crowd goes wild!
Recently, the collection of art acquired by Dr. Albert K. Chapman of Eastman Kodak was consigned to the John W. Coker gallery in New Market, Tennessee; and with no reserve.
Chapman was a top executive, and inventor at Eastman Kodak. He began collecting Impressionist and Post-Impressionist art in the 1930s. Very few people even knew of his collecting interests. Apparently, Chapman had a very good eye.
Of all he acquired, only one was ever seen outside his home. It was a Mary Cassatt loaned to the Smithsonian in a 1970 exhibit which was also included in a catalog raisonne.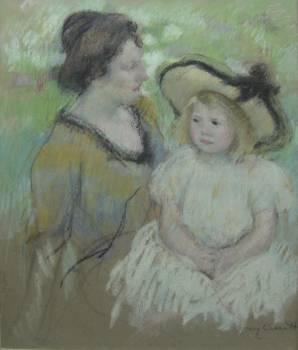 Mary Cassatt, Simone Talking to Her Mother, pastel on paper, 25½ by 30½ inches, est. $200,000-$400,000. John W. Coker Auctions image.
The collection was passed down through three Chapman generations and is now going on the auction block September 15th. Many of the paintings from the collection have been thought to be lost over the years.
The Cassatt will certainly be a highlight of the sale, but additional works by Childe Hassam, Alfred Sisley, Pierre Bonnard and 30 other distinguished artists from the period 1870 to 1950 will be up for bid.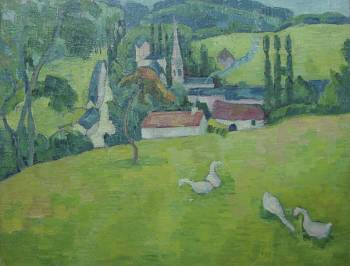 Emile Bernard, Pont Aven, oil on canvas, 24 by 18 inches, est. $30,000-$50,000, John W. Coker Auctions image
As I mentioned earlier, provenance can add value to an item, and the Chapman family was good at keeping records and receipts for the collection. Most of the works have information on where the item was acquired, and for what price, along with previous owner information if it was available at the time.
To preview this remarkable sale, please visit: www.antiquesonline.com or www.liveauctioneers.com
John W. Coker's auction gallery is located at 1511 W. Hwy. 11E, New Market, Tennessee 37820, USA. For additional information, call 1-865-475-5163 or e-mail john@antiquesonline.com. Visit the company's Web site at www.antiquesonline.com.