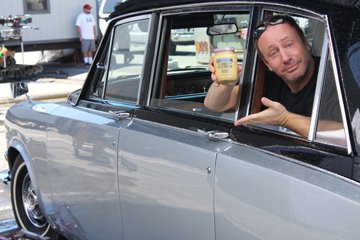 (Photo Credit: Scott Buckwald)
I'm often called in to help decorate a home or business incorporating a splash of retro to make things interesting. People want to put to use something they have inherited from their grandparents, or a business wants to acquire a great work of art or piece of furniture to help pull an otherwise "simple" room together.
Scott Buckwald has a far more interesting job decorating the sets of some of your favorite film and TV series. Whether it's a dorm room for American Pie 2, or a church in Mexico for The Terminator: The Sarah Connor Chronicles -- Buckwald is the prop master to call.
Movie memorabilia is a collectible all in itself. People love collecting parts and pieces of their favorite films so it was interesting to me to see what the man who sources the collectibles of tomorrow covets for himself. Ironically, it has nothing to do with movies...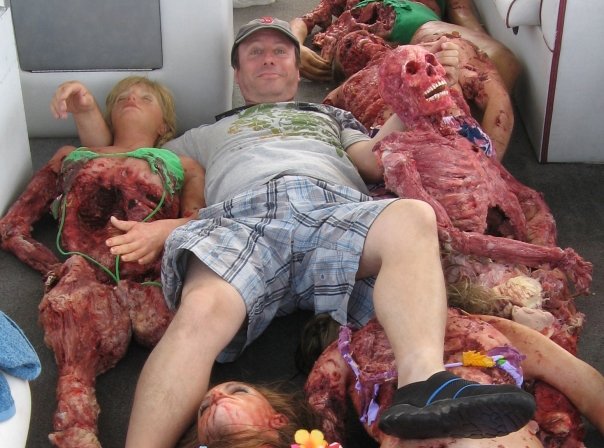 (Just another day at the office... Photo Credit: Scott Buckwald)
RH: Rumor has it you are a big Beatles fan. How long have you been acquiring Beatles items, and did you collect anything before this?
BUCKWALD: From the time I was a little kid I was always a collector. I have never been over the top, and my house doesn't look like a hoarders. But whenever I've gotten into collecting things, I've gotten in deep. I was a big Coke collector for a little while. A friend of mine and I used to get in the van and drive all through the South buying old signs and coke machines. As I got older, I started widdling my collections down to the things I just really love and that left Beatles memorabilia. I started collecting Beatles when I was in 7th grade when I was interested in their music. Back then, you could go to garage sales and flea markets and find things really cheap. You can't do that much anymore. Back in 1978 I remember going to garage sales and buying Beatles toys for next to nothing. Those were the good ole days!
RH: Did you decide to start the collection, or did it happen by accident?
BUCKWALD: My collection just kind of happened. I didn't wake up one morning and decide I was going to collect Beatles stuff. My uncle was a Beatles fan in the 1960s and had all of the albums. I spent a lot of time at his house playing all the records. I got caught up in it about that time. Eventually, I became a little bit compulsive and wanted to own all of the albums. There were different versions made. Some of the 45s had different sleeves; some had different photos, etc. The first book I remember coming out about the different memorabilia was called Beatles Forever. It had a full color section in the middle that illustrated collectibles. The first piece of memorabilia I found was a 15-inch steel tray with photographs of The Beatles on it. I found it at the flea market for $5.00. From there it was just off to the races for me.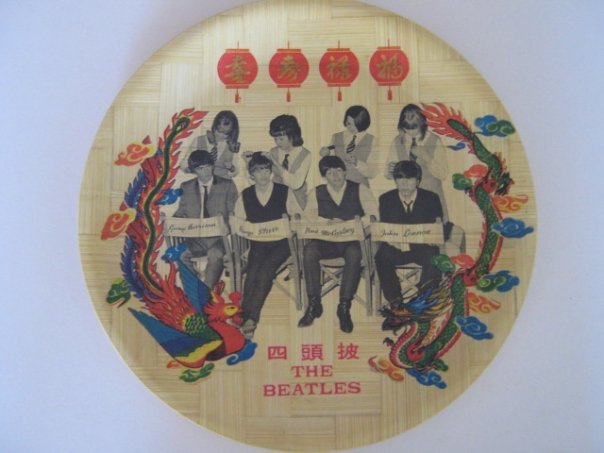 (Beatles Bamboo Plate -- Circa 1964 -- Photo Credit: Scott Buckwald)
RH: What do you think about the newer collectible type Beatles items. Like the "limited edition" bobble head dolls, etc.? Do you think they will ever have value?
BUCKWALD: Very rarely will they have value. I know in the late '90s there was a whole slew of yellow submarine toys. My son was 3-years-old at the time and he fell in love with them.
I do like some of the collectibles that are coming out. Tom McFarlane has a cool a set of action figures currently, but there is no real value or investment in that. I like putting them on my desk and enjoying them. It gives me something to display and I am not concerned if anything happens to them.
The new stuff I would buy is new albums by Paul McCartney. I would also have interest in the promotional posters, the store displays, etc. Anything that is promo related I like.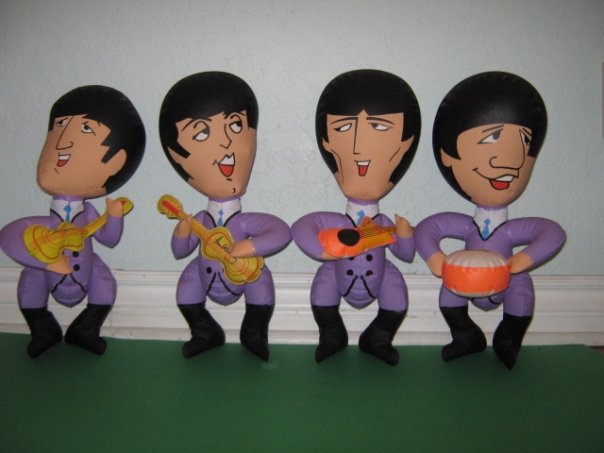 (Beatles Inflatable Dolls Circa 1965 -- Photo Credit: Scott Buckwald)
RH: Recently, I was asked what the value is for a bedspread the Beatles had slept on. The person inquiring won it in a radio contest some time ago. Sounds silly I know, but wouldn't someone want it? Similar to people buying locks of Elvis' hair. Where do you draw the line in your collection?
BUCKWALD: Does she have the paperwork with it? Maybe something the radio station gave her? I know these were really popular in Detroit and Boston. The hotels would take the bedsheets from the rooms the Beatles stayed in on tour and cut them into 1" squares. They would staple them on to cards... saying Paul slept on this one, George slept on this one. Some were selling them, other places were doing it as a giveaway, promotion.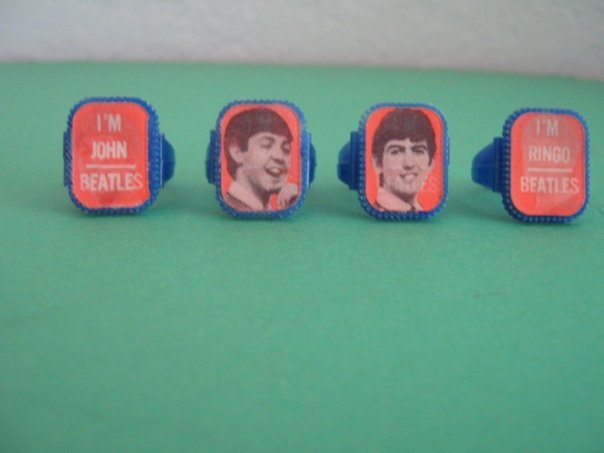 (Beatles Gum Machine Flasher Rings Circa 1964 -- Photo Credit: Scott Buckwald)
If I had to take a stab at the value, I would probably pay about $500 for it. I am not looking to resell it. I might pay a little more. People looking to resell are usually willing to pay ½ of its retail value. They have costs and overhead people like me do not have. So if they sell it privately they will get more money. Being a bedspread makes it harder to display. The small clippings can be framed and hung on the wall, but the bedspread really would be folded up and put away with the knowledge of what it is. Tell her to give me a call!
Molly, are you reading?